These women rise to the occasion: Conant RISE's speaker night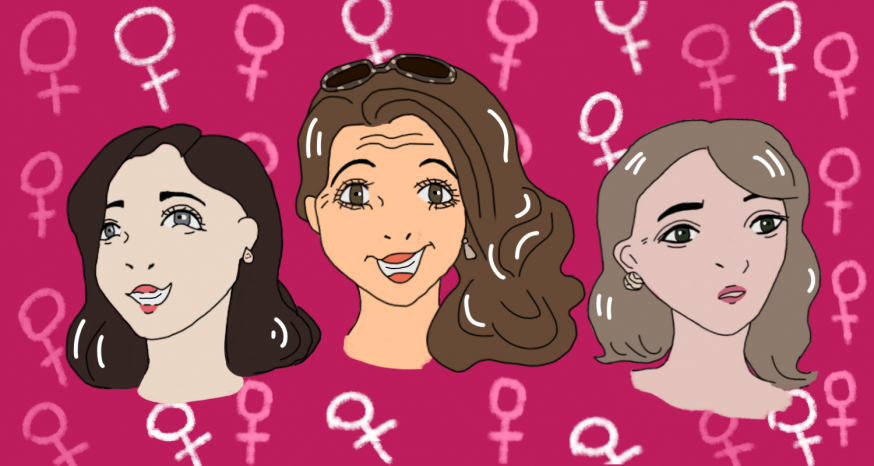 Nomin Ganbold | Conant Crier
Conant's RISE club is hosting their 2nd annual speaker night this Friday, Nov. 15. RISE (Reaching Individuals by Supporting Every girl) is a club at Conant that hopes to empower and instill confidence in young women. 
The night features women sharing their journeys in their respective career field, what struggles they've faced, and what it is like to be a woman in the workforce. "[Speaker night helps] inspire girls and give them role models to look up to," RISE board member, Sanjana Rajesh, '21, said. 
The women scheduled to speak are Michelle Mussman, Illinois state representative; Dr. Sheena Thomas, doctor and Conant graduate; Danielle Colon, weightlifter and business owner; Shelley Welch, WINGS senior manager; and Blair Brettschneider, GirlForward CEO.
RISE will also be hosting a bake sale and holding raffles throughout the night. All of the proceeds will go to WINGS, an organization that provides housing, integrated services, education, and advocacy to young women who have endured domestic violence. "We wanted to do something that would have a duel impact," Rajesh said, "something that would impact our school, but also have an impact beyond Conant."
At RISE's weekly meetings, the club discusses topics relevant to women in society. By addressing topics like diet culture and body image, RISE teaches young women at Conant about toxic stereotypes and creates a safe space to talk about sensitive issues.
"[RISE] is all about supporting and empowering women who may be struggling or feel like they are not equal," club member Megan Osten,'23, said. "I am glad I get the opportunity to be a part of it."
The event takes place at 7p.m. in the auditorium. Admission is free; however, donations are appreciated. To learn more about Conant RISE, follow @ConantRiseClub on Twitter. RISE meets every Wednesday morning in Room 116.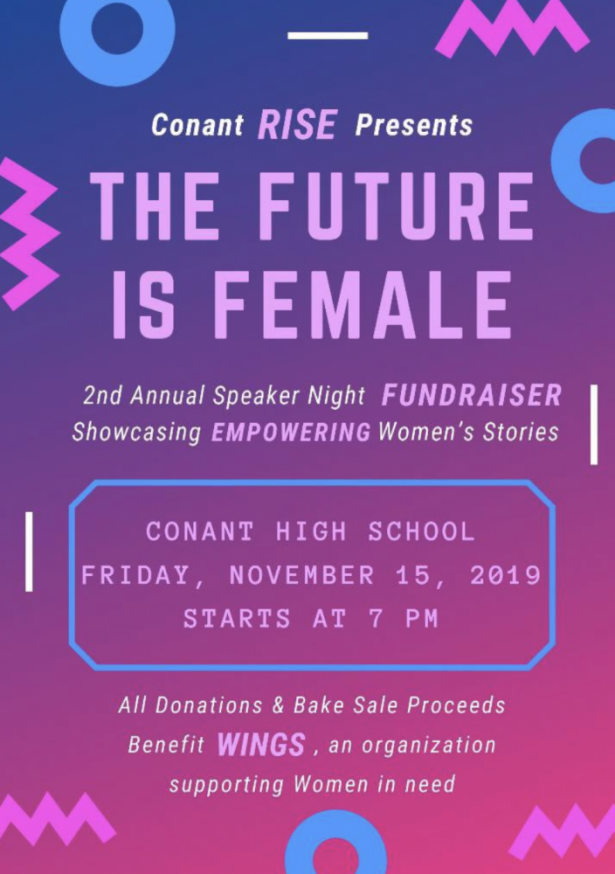 @_sanjana1_