Best 'Friends' episodes to watch
From the laughs, the love stories, and their heartbreaks, 'Friends' is truly there for you for any mood you're in. On September 22, 1994, the world was introduced to Chandler Bing, Joey Tribbiani, Ross Geller, Monica Geller, Rachel Green, and Phoebe Buffay. Every Thursday night for ten years, viewers watched these six friends living in New York navigate through life, and 'Friends' soon became a hit show. Though the show isn't running new episodes each week, it's still beloved by many. In fact, to celebrate the 25th anniversary, select theaters recently had a 'Friends' special. Let's look at some of the more tear-jerking, funny, and heartwarming episodes. If you've never watched the show, SPOILERS AHEAD!
Episodes to Watch When You Want to Smile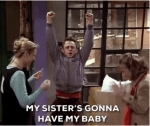 S4 E12 "The One with the Embryos"
This episode is everything you'd want, funny and equally heartwarming, full of apartment switching, and sisters getting pregnant with their brother's baby. Trust me, it's not weird. 
S5 E14 "The One Where Everybody Finds Out"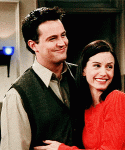 When everyone finally finds out Monica and Chandler are dating, they become one of television's golden standard couples. Everyone should strive to have a relationship like theirs.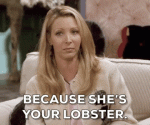 S2 E14 "The One with the Prom Video"
Ross and Rachel get together, finally. That's all I have to say about that. 
S2 E7 "The One Where Ross Finds Out"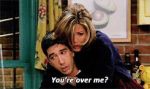 When Ross finds out about Rachel's feelings for him, you're on the edge of your seat waiting to find out who he picks: Rachel or Julie. 
Episodes to Watch When You Want to Cry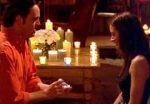 S6 E25 "The One with the Proposal: Part 2"
It's a "will they, won't they" type of proposal, and surprise, they do! 
S9 E21 "The One with the Fertility Test"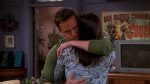 By now, you can tell Chandler and Monica's love story is one of my favorites, and their journey to have a baby is heartbreaking.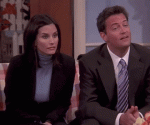 S10 E9 "The One with the Birth Mother"
Finally, they get the happy ending they completely deserve. 
S3 E16 "The One Morning After"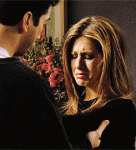 Ross and Rachel break up in the most heartbreaking, never-believe-in-love-again type way.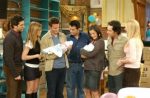 S10 E17 "The Last One Part 1"
Emotions are running high. 
S10 E18 "The Last One Part 2"

It's the last episode part two, enough said.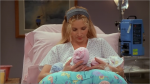 S5 E3 "The One Hundredth"
Phoebe has her brothers' babies and has to give them up. It's an absolute tear-jerker. 
Episodes to Watch When You Want to Laugh
S1 E7 "The One with the Blackout"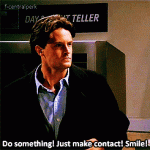 Could this episode BE any funnier? It's one of my favorites that completely set the tone for the show's comedy.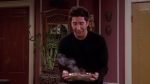 S10 E2 "The One Where Ross is Fine"
Rachel and Joey start dating, Ross makes fajitas, and I can assure you he's fine… 
S3 E2 "The One Where No One's Ready"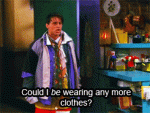 This episode is set only in Monica and Rachel's apartment, and it's my absolute favorite feel-good and laugh-until-I-cry episode ever.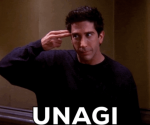 S6 E17 "The One with Unagi"
Ross tried to teach Rachel and Phoebe karate again–enough said. 
S7 E10 "The One with the Holiday Armadillo"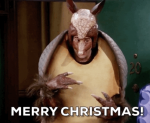 With Ross's many failed attempts to teach his son Ben about Hannaukah, he dresses up as the "Holiday Armadillo" to try to get him interested. With the arrival of Santa and Superman, it turns into the "Easter Bunny's funeral."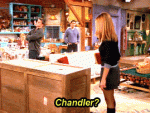 S4 E8 "The One with Chandler in a Box"
Joey puts Chandler in a box on Thanksgiving, and throughout the dramatic evening, he can't help but make sarcastic comments.
S10 E3 "The One with Ross's Tan"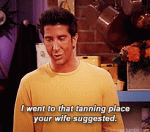 This episode has everything you need for some classic comedy. Ross gets a tan eight shades too dark and just on his front side.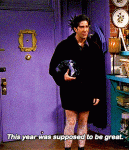 S5 E11 "The One with All the Resolutions"
We all know how New Year's resolutions go, and Ross' fails especially quickly into the year.