"Charlie's Angels" reboot was like the original series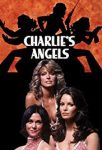 From IMDb under Fair Use
The television show "Charlie's Angels" first aired on ABC on September 22, 1976, and changed television forever. Starring Farrah Fawcett, Kate Jackson, Cheryl Ladd, Jaclyn Smith, and eventually Shelly Hack and Tanya Roberts, the show was groundbreaking, as it was one of the first with female leads and introduced the era of 'jiggle TV'. In 2000, 19 years after the original series ended, the show was adapted into a movie franchise, starring Drew Barrymore, Cameron Diaz, and Lucy Liu. A new "Charlie's Angels" was released on November 15, 2019. 
When systems engineer Elena Houghlin (Naomi Scott) realizes that Calisto, an alternative energy source, still has flaws and can easily be hacked, she finds a business card for the Townsend Agency. Elena sets up a meeting, which goes awry when an assassin (Jonathan Tucker) kills the man she was meeting with. 
Elena is then transported to an Angels' headquarters by Angels Sabina Wilson (Kristen Stewart), Jane Kano (Ella Balinska), and meets Bosley (Elizabeth Banks). The girls find out that Calisto is being sold on the black market and spend the rest of the movie trying to find Calisto before it gets into the wrong hands.
The movie versions attempt to be progressive by adding more female empowerment but fails to do so successfully. The television series was successful because of the scantily-clad and braless women the show starred, which was a first.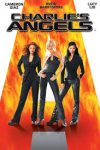 From Sony under Fair Use
The 2000 reboot ended up being a comedy with the same plots as the television series. The newest movie tries to be empowering, with the first line of the movie being "I think women can do anything." The newest film, however, has the same plot: three women fight crime through a private organization owned by Charlie, who is never seen. The only difference that makes this movie more empowering is the subtle hint that Charlie is, and has been, a female.
While "Charlie's Angels" already has a reboot, this movie is a continuation, as it acknowledges the Angels' past and uses it to explain the expansion of the Townsend Agency. In the original series and movies, there was one Charlie, one Bosley, and three Angels. In this movie, the agency went global after the success of the smaller groups and 'Bosley' is now a rank rather than the name of one person. 
Unfortunately, the new reboot of "Charlie's Angels" was not very successful, bringing in only $8 million during opening weekend. The movie missed many opportunities to improve the franchise and wasn't any different from the original movies. Maybe this movie is the end of the classic "Charlie's Angels" storytelling.