Predicting the Grammy Awards!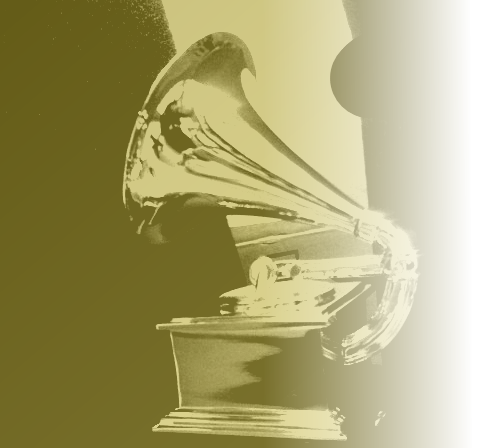 Awards season is well underway, with the Golden Globes, Screen Actors Guild ceremony, and many other award shows occurring this past month. One of the most important and popular awards ceremonies is the Grammy Awards, a show that honors the best music of the previous year. With performances by Sam Smith, Ed Sheeran, Pharrell, Madonna, Ariana Grande, and many other artists, this is due to be an exciting show.
Now of course, the most important part of an awards show are the awards themselves. I decided that, as a (sort-of) music expert and music guru, I would try to break apart some of the biggest categories to see who will win each category, and the artist that I believe should win for each category, also. So, without further ado, here are my picks:
Record of the Year
"Fancy" – Iggy Azalea featuring Charli XCX
"Chandelier" – Sia
"Stay with Me (Darkchild Version)" – Sam Smith
"Shake It Off" – Taylor Swift
"All About That Bass" – Meghan Trainor
Who will win: Sam Smith will most likely win this award, as his song was one of the most popular of the year, and it has quickly become a classic.
Who should win: I would give it to "Chandelier", because it was one of the most underrated songs of the year. There was nothing on the radio that sounded like this song.
Album of the Year
Morning Phase – Beck
Beyoncé – Beyoncé
X – Ed Sheeran
In the Lonely Hour – Sam Smith
GIRL – Pharrell Williams
Who will win: This is a tight race between Beyoncé and Sam Smith, but I'm going to go with Beyoncé because this was arguably her best album, and unlike Smith, she is Grammy alumni.
Who should win: Ed Sheeran's album was one of my favorite albums of 2014, with its amazing song-writing, and its varying genres, making this album the most deserving of this award.
Song of the Year
"All About That Bass" — Megan Trainor
"Chandelier" — Sia
"Shake It Off" — Taylor Swift
"Stay with Me (Darkchild Version)" — Sam Smith
"Take Me to Church" — Hozier
Who will win: This will go to Sam Smith (and apparently Tom Petty and Jeff Lyne!). This song was EVERYWHERE in 2014, and it resonated with millions of people, making this a heavy favorite for the win.
Who should win: I would give this to Hozier, because he's not up for any other awards for the night, and this song was the most well-written in its category. It has a creative lyrics, a great melody, and had more soul than Smith's single.
Best New Artist
Iggy Azalea
Bastille
Brandy Clark
HAIM
Sam Smith
Who will win: Sam Smith. Iggy is a strong contender, but the Smith's music is more of the academy's style than Iggy's.
Who should win: Bastille, even though they are a little "old" for the new artist category. I love their songs and their electronic flair, and are one of the best current up and coming alternative bands.
Best Rap Album
The New Classic – Iggy Azalea
Because the Internet – Childish Gambino
Nobody's Smiling – Common
The Marshall Mathers LP 2 – Eminem
Oxymoron – ScHoolboy Q
Blacc Hollywood – Wiz Khalifa
Who will win: Iggy Azalea. She was the most commercially popular rapper in this category throughout the past year, and her singles "Fancy" and "Black Widow" put her on a higher level than the other nominees.
Who should win: Eminem had the best album in this category, and he's one of the best rappers of all-time, so he should win this.
Best Alternative Music Album
This Is All Yours – alt-J
Reflektor – Arcade Fire
Melophobia – Cage the Elephant
St. Vincent – St. Vincent
Lazaretto – Jack White
Who will win: St. Vincent's album was considered one of the best of the year by many publications, so expect her to win this one.
Who should win: Reflektor may not have been Arcade Fire's best album (those would be The Suburbs and Funeral), but it was still great nonetheless.
Best Rock Album
Ryan Adams – Ryan Adams
Morning Phase – Beck
Turn Blue – The Black Keys
Hypnotic Eye – Tom Petty and the Heartbreakers
Songs of Innocence – U2
Who will win: There's a good chance that Beck won't win Album of the Year (in other words, he won't). The Academy will have to give him a consolation prize, though, and it will most likely come here.
Who should win: How did Beck get an Album of the Year nomination instead of U2?!? Sure, many people hated the fact that their iTunes accounts were automatically given thier album for free, but this is U2's best album in a decade, and they should win this award as a reward for their hard work.
Best Country Album
Riser – Dierks Bentley
The Outsiders – Eric Church
12 Stories – Brandy Clark
Platinum – Miranda Lambert
The Way I'm Livin' – Lee Ann Womack
Who will win: Eric Church had the biggest year in country, with his hit singles "Give Me Back My Hometown" and "Tallegeda", so he should win this. While the rest of the nominees are high profile and strong contenders, Church has a more commercial appeal to the general public.
Who should win: It would be nice for rookie Brandy Clark to win in this category. Following last years trend, where Kacey Musgraves was nominated for Best New Artist and won in this category, Brandy Clark should do the same. While she does not have a lot of commercial appeal yet, she has a lot of talent, and should be the winner of this award.
Best Pop Vocal Album
Ghost Stories – Coldplay
Bangerz – Miley Cyrus
My Everything – Ariana Grande
Prism – Katy Perry
X – Ed Sheeran
In the Lonely Hour – Sam Smith
Who will win: Katy Perry has never won a Grammy, but after having the biggest year of her career, including performing the halftime show at this year's Super Bowl, she's due for her first Grammy Award here.
Who should win: Ed Sheeran. He has a nomination for Album of the Year, and this album deserves all the awards it will receive.
So there you have it, my picks for who will (and should) win some of the major categories of the night. The Grammy Awards will be on CBS this Sunday at 7 p.m.