"Trevor the Musical" makes promising debut, celebrates LGBTQ+ youth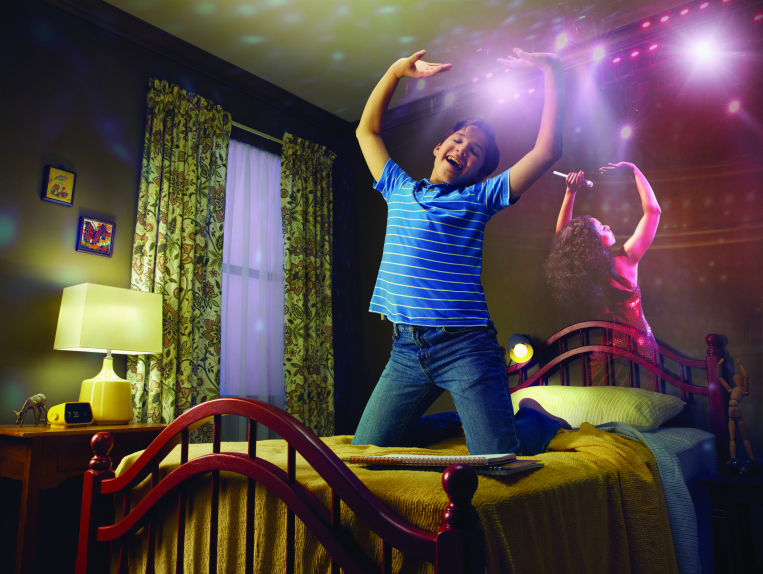 The 1994 story that sparked the Trevor Project, a crisis hotline dedicated to helping LGBTQ+ youth, is once again getting people's attention- this time with song and dance.
"Trevor the Musical" is based on, and named for, the short film about a gay middle-school student named Trevor, a passionate performer and Diana Ross fan who is ostracized by his homophobic classmates after his journal is passed around the school. The film was released in 1994 and won an Academy Award for Best Short Film. Now the story is back and better than ever in the form of a musical currently being performed at the Alexandra C. and John D. Nichols Theatre in Glencoe.
Although the story's premise might seem like it leaves little room for levity because it deals with bullying and depression, the musical has a decidedly uplifting tone, conveyed through the gentle, hopeful instrumentals, upbeat songs, and a well-placed sense of comedic timing. Young actors Eli Tokash and Graydon Peter Yosowitz share the role of Trevor at alternating performances, and both are gifted performers who bring authenticity and vulnerability to the role.
The supporting cast does an admirable job, giving life to Trevor's friends and tormentors. Many of the ensemble actors are students at local high schools, which makes the story even more engaging. Because younger audiences see their peers onstage, the story seems immediate and real, forcing viewers to realize that some of the issues discussed in the musical still go on in schools today.
Although "Trevor" is a well-executed production, it does seem to falter on occasion. The songs are all pleasant to hear, and many are downright catchy, such as "One of These Days," a fun and upbeat song with pleasant harmonies. However, not all of the songs are unique enough to be memorable. The storyline makes sense, but the second act is more fast-paced than the first act, sometimes at the expense of clarity. It feels as though the writers had too many ideas they wanted to fit into the musical, but weren't able to dedicate quite enough time to some of them. However, this is the first time "Trevor" has been produced, and if the musical moves on to larger stages, these issues might well be resolved.
All things considered, "Trevor" definitely deserves your attention. The story is a candid, often emotional glimpse into the triumphs and tribulations of growing up and finding one's identity. Although it is a story about a gay student's struggles, all audience members can find a part of themselves reflected in the hopeful young protagonist, who more than anything wants to express himself and be accepted.
The musical is a limited engagement and is scheduled to run until October 8th, so you'll have to move quickly if you want to get your hands on tickets. If you don't manage to see it now, though, don't lose hope: "Trevor" is already attracting attention in the theatre community and definitely has the potential to move on to larger-scale performances in the future.