Conant student competing on Poland's 'The Voice'
Srish Vijay also contributed to this article
Every day, we walk around these crowded, stuffy school hallways passing tons of students. Between each class period, we see so many peers before we go to class. Yet, how many times do we wonder what all these students are like? Do we really know what they're up to outside these walls? 
Let's shine some light on one special sophomore that stands out from the crowd: Natalia Kawalec. To many, she's just another face in the hallway. To others, she's famous for competing on "The Voice Kids" (in Poland), which is something no other student at Conant has done and she's currently in the finals. 
Growing up with role models like Jennifer Hudson, Alicia Keys, Adele, and Whitney Houston, Natalia has been singing for as long as she can remember and has been seriously working on it the last four years. She's proud of filling two and half journals with lyrics and music she has written – each telling a different story. She has been watching "The Voice" on TV since the very first season ever premiered. 
It all started when she was on vacation in Poland and saw the show was holding their last open call audition. "To be honest this whole journey was very spontaneous," Natalie explained, and when she saw the last call for auditions she decided to go. "Once I got the email saying that I made it onto the show," she said, "everything completely changed."
Excited for her new opportunity, Natalia chose to sing a song by one of her idols, "All I Ask" by Adele, because it was one of her favorites to sing and play on the piano. After months of practice, her big day came.
Natalia's audition video
After singing, all the judges – Cleo, Dawid Kwiatkowski, Tomson, and Baron -turned. When choosing a coach Natalia had a hard time deciding, but in the end, she chose Cleo. "Honestly, she stole my heart and I just knew that I had to join her team." 
Along with the unforgettable memories Natalia made on stage she also met many new people during the long hours of preparing for the show and traveling back and forth from Illinois to Poland. "My favorite memory I have is during the rehearsals the weeks before the blind auditions. It was the moment when all of us competing really got to know each other and we all really bonded and created a one big, happy "Voice Family".
However, behind her success and great times came a lot of hard work and sleepless nights; she came to value all the effort and time it takes to prepare for a big show while being in school.
Fortunately, Natalia's teachers have been very supportive and understanding of her absences as she's had to manage her homework. As she said, "it's still hard to get everything done at the same time as everyone while I'm literally across the ocean, but somehow I've managed to make it work."
It has all been a marvelous experience for Natalia and a lot to take in, of course, performing for three million people. 
If you're new to her fan-club, you can access Natalia's music on your iPad or phone. Follow her on social media and stay up to date on her journey throughout the finals: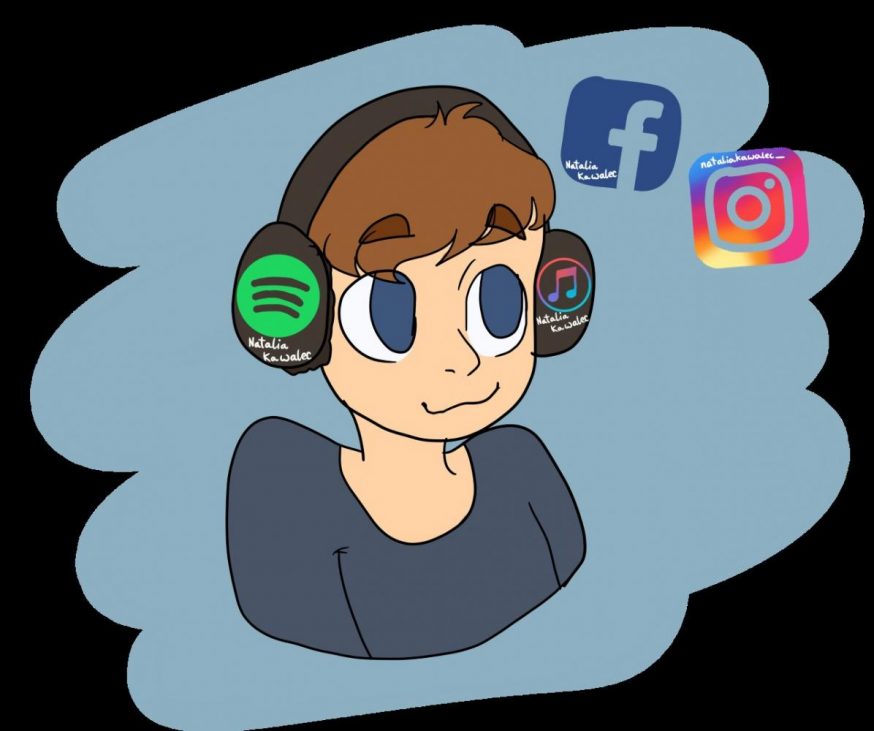 Julia Hajduga | Conant Crier