'To All The Boys: P.S. I Still Love You' was the sequel we deserved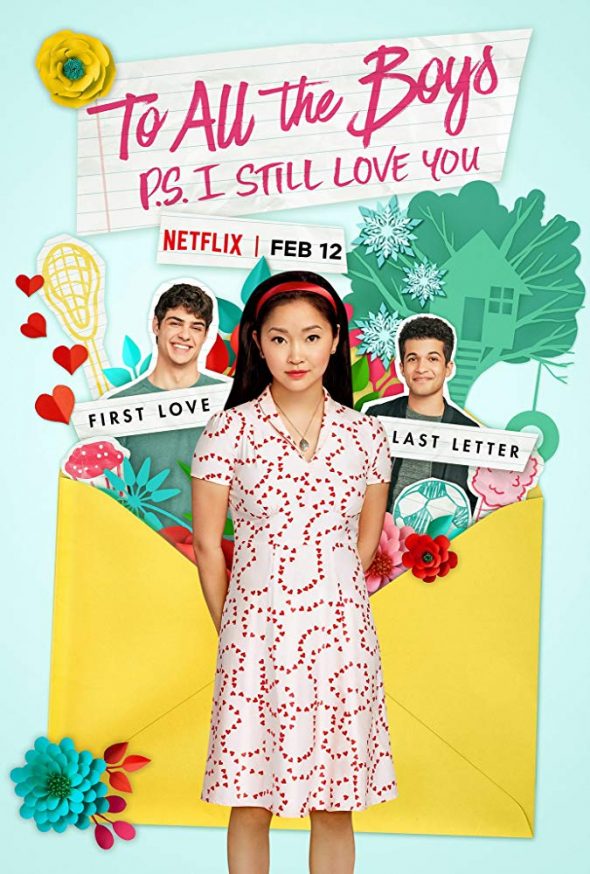 From IMDb under fair use
Since the release of "To All The Boys I've Loved Before," fans have been waiting for the sequel. "To All The Boys: P.S. I Still Love You" was released on Feb. 12 on Netflix and was the sequel we all deserved.
Picking up where the original movie left off, "To All The Boys: P.S. I Still Love You" begins with Lara Jean Covey (Lana Condor) getting ready for her first date with Peter Kavinsky (Noah Centineo). The two are now dating and make their relationship official. 
However, Lara Jean receives a letter from John Ambrose (Jordan Fisher), one of the recipients of Lara Jean's letters from the first movie. Lara Jean and John Ambrose begin volunteering together at a retirement center, leading Lara Jean to question her relationship with Peter. The movie focuses on the love triangle between the characters.
While the movie followed the plot from the book, there were still some major differences. For example, the beginning of the movie is not the beginning of the book. The second book in the series actually begins with the hot tub drama from the first movie. Lara Jean and Peter make things official a few chapters into the book and sign a new contract promising not to break each other's hearts. While there is no contract in the movie, the two still make this promise on their first date.
Another major difference was John Ambrose's story. In the books, Lara Jean and John Ambrose are pen pals and have kept in touch throughout the years. John also doesn't volunteer with Lara Jean in the books. 
The movie changes this to advance the plot and keep things simpler. By removing the pen-pal relationship between Lara Jean and John Ambrose, the viewers experience the same shock and curiosity as Lara Jean when she first opens the letter from John Ambrose. The new relationship between them creates more tension and allows the love triangle drama to flourish.
The addition of the treehouse scene with Lara Jean's ex-best friend Genevieve (Emilija Baranac) was sweet and allowed viewers to see the true relationship between Lara Jean and Gen. Gen was previously portrayed as the typical mean girl, a stereotype common in teen movies. However, viewers soon realize that she is more than that and are reminded that relationships can be toxic and self-sabotaging.
Even though there were a few differences, the movie was still sweet and enjoyable. The movie included minor plot details that made it seem busy but nonetheless added to the overall charm. The characters were relatable and portrayed well by their respective actors. Overall, "To All The Boys: P.S. I Still Love You" is definitely worth a watch. Be sure to keep an eye out for the third and final movie in this series, which could be released as soon as this fall.