Moving across the globe from Turkey to America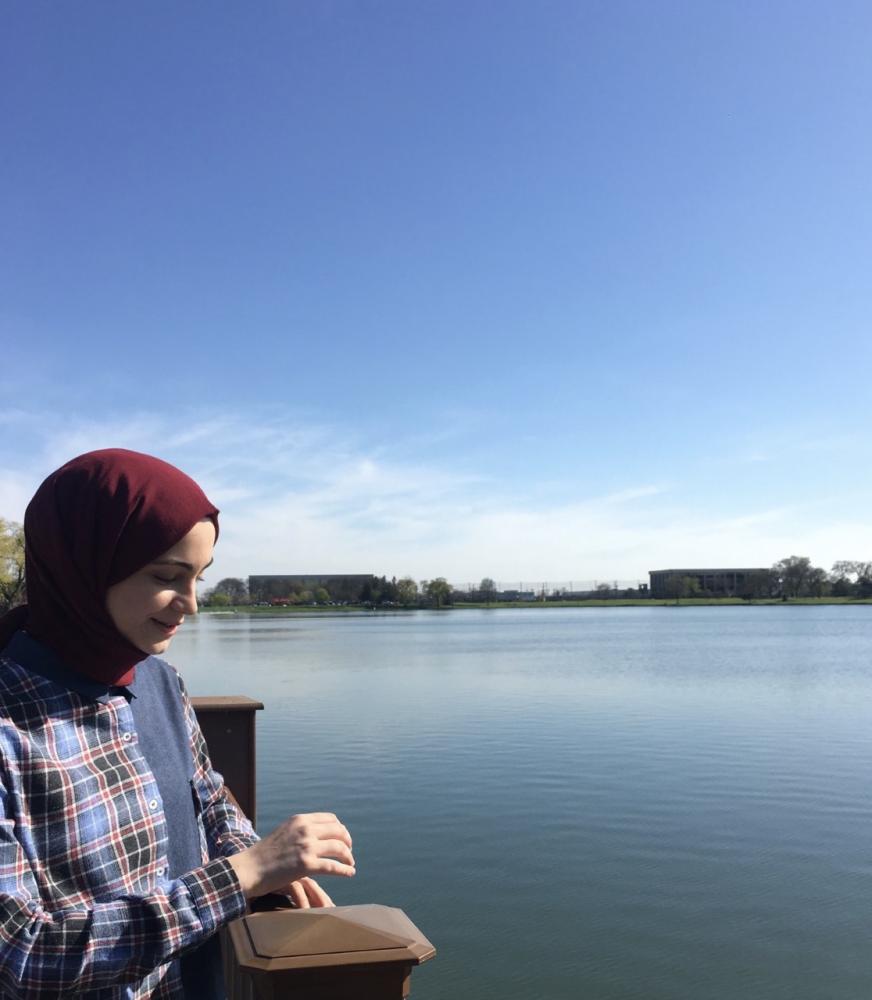 From Zeynep Esra Gumuskilic
As the wheels of the plane screeched against the hard, concrete ground, she peered out the window, looking around slowly and trying to take in every aspect of what was now her new home. America.
Zeynep Esra Gumuskilic, born in Turkey, moved to the United States at the age of 16. Moving to America meant moving across the globe to a place where the dominant language is not Turkish. It meant leaving behind all her friends and family and having to start a whole new lifestyle.
But the most important family member was on the other side waiting for her.
"I was ready to go to America because my father was there for three years," Gumuskilic said.
When Gumuskilic was about to leave for America, she felt like she was leaving behind an old life. But she knew that after this plane ride, she would arrive in a place that would change her life for the better. The plane ride seemed to drag on for days rather than hours: arriving in America was a moment she thought would never come.
"I was so happy when we landed, but at the same time, I was concerned about how my new life was going to be," Gumuskilic said.
Something Gumuskilic was looking forward to, though, was the educational opportunities America provided. She had found a lot to dislike about education in Turkey. Students had to do calculations by hand and without a calculator. They did not have iPads or laptops to do homework on.
"America's education system is better than Turkey's. In America, there are a lot of opportunities present in education. For example, in Turkey, we don't have science labs to see an experiment," Gumuskilic said.
Gumuskilic was very excited to attend school in America. But she did not have a lot of prior experience speaking English, making her nervous about dealing with this language barrier at school.
"The first day, I was scared, but the teachers gave me a lot of support," Gumuskilic said.
The Conant staff helped Gumuskilic set up her iPad, gave her a tour, and reassured her about attending a new school.
However, even with such support, Gumuskilic faced challenges during the first week of school. Since she had little experience in speaking English, it was hard for her to communicate with others. The coursework was much more difficult because she first had to comprehend what questions were asking, and then figure out how to get the answers.
"For example, for the biology reading guide homework, I have to first understand the English part, and then I have to understand the biology part," Gumuskilic said.
These hardships made Gumuskilic feel like giving up, but her determination motivated her to keep going.
"Sometimes I felt like giving up, but if I gave up things would have become worse than it already was," Gumuskilic said.
For students like Gumuskilic that need to improve their English, Conant has an ESL program that is offered to them. The program helps students learn to read, speak, and write in English. There are five levels that ESL students can be placed into. The first level is the beginner's level. The students are taught the basic concepts of English, such as greetings. Level 2 builds on that; the students begin learning to write sentences and read texts. Level 3 is partly language acquisition and partly English class. Levels 4 and 5 are more like regular English classes.
"The ESL program helped improve my English. My classmates and I have the same problem of not being good at English, so I am comfortable in the ESL class," Gumuskilic said.
Through the ESL program, Gumuskilic has been able to improve her English skills. The program has encouraged her to be a hard worker and not give up. She has become motivated to participate in class and work hard on her assignments.
"In my class, she is doing pretty well. Her performance has always been definitely above average, in terms of how hard she works," Gumuskilic's ESL teacher, Benjamin Jones, said.
As an ESL student improving her English, Gumuskilic is proud her current biology course is dual credit. This marks a milestone in her journey at Conant: she has never before taken any advanced courses in America. Gumuskilic has taken many science classes in Turkey, so she thought she would have the background knowledge of general science to help her succeed in the class. Since this is a college-level course, the material was taught at a pretty fast pace, making it hard for Gumuskilic to stay caught up.
"During the first unit, I would come home every day and cry on my bed. But then I started to study more, and the material got easier," Gumuskilic said.
This past summer, Gumuskilic received a letter granting her eligibility to apply for the National Honor Society. The committee selects its members based on four criteria: scholarship, leadership, character, and service. But Gumuskilic was not sure what NHS was when applying. It was only when she got the acceptance letter that she did her research and learned more about her achievement.
"When I found out Zeynep got into National Honor Society, I was really surprised. Especially since this is her first year at Conant taking more than 3-4 classes," Zeynep's mom, Zehra Gumuskilic, said.
Getting into NHS is one of the many rewards Gumuskilic has received from stepping out of her comfort zone. Getting onto the plane to arrive to an unknown country was a huge decision for her, but definitely a rewarding one.
Gumuskilic hopes she can inspire other transfer students to step out of their own comfort zones.
"I want kids who transferred from another country to not be scared. I want them to be able to step out of their comfort zone, take classes they're too scared to take, and never give up," Gumuskilic said.