Seasonal sips – a guide for fall drinks
Fall often gets overlooked in excitement for the holiday season, but autumn brings tons of changes to look forward to, including sweet and savory flavors that pair well with a cool fall day. Here's a quick breakdown on how to find your favorite fall drink to enjoy this year! 
Salted Caramel Mocha – Starbucks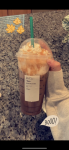 Caffeine strength: Weak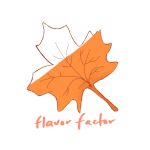 Sweetness: Extremely sweet 
Overall rating: 6/10
Price: $5.75 (Large)
Savory, yet sweet with hints of chocolatey coffee. This one was a bit too sweet for my taste, but it would be great for someone with a low caffeine tolerance. The caramel-salt topping ties the drink together perfectly. I definitely prefer it iced, while the hot version would be ideal for a cooler night.
Pumpkin Swirl Coffee with Whole Milk – Dunkin' Donuts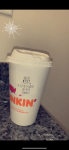 Caffeine strength: Moderately strong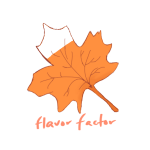 Sweetness: Moderately sweet
Overall rating: 8/10
Price: $2.35 (Medium)
A classic. This drink is strong and not too sweet, but can be customized easily, including adding extra sweetener or ordering decaf.  It definitely has a strong coffee taste, which is perfect if you're looking for a pick-me-up to start your day. The pumpkin swirl leaves you with a feeling of cinnamon-coated serenity long after the last sip.
Doubleshot With Pumpkin Cream Cold Foam – Starbucks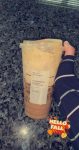 Caffeine strength: Moderately strong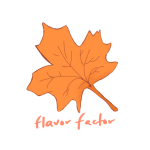 Sweetness: Moderately sweet
Overall rating: 10/10
Price: $4.75 (Medium) 
The perfect balance between sweet and savory. The sweet foam on top was like fall-flavored whipped cream, and balanced out the espresso perfectly. If you're looking for the happy middle between strong and sugary, this drink should be a go-to. A single sip tastes like fall in a cup. 
Original Cappuccino Blast with Pumpkin Swirl – Baskin' Robbins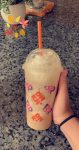 Caffeine strength: Weak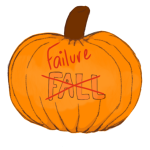 Sweetness: Extremely, extremely sweet
Overall rating: 4/10
Price: $4 (Medium, seasonal deal!)
I was definitely not a fan of the "crunchy" texture. This drink consists of coffee concentrate, vanilla ice cream, ice cubes, and pumpkin syrup all blended together, and kind of tasted like a knock-off frappuccino. The flavor was good, but the combination of ice, ice cream, and watered down coffee was not super pleasing. This drink wins the Crier's exclusive "fall-ure" award: 
Whether you drink your coffee black or take it with five sugars, there's a perfect fall-flavored drink made for you. Leave a comment describing your favorite seasonal drink, and make sure to pick your favorite flavor featured in this article on the poll below!