Academic support provides additional help to students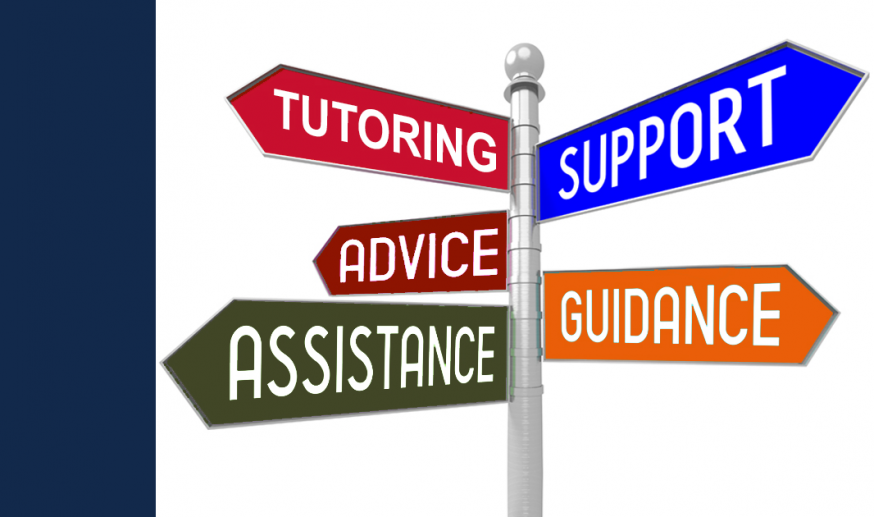 From the Conant homepage
Conant is offering academic support every day after school as a way for struggling students to get extra help from a range of tutors and teachers, both within the building or online.
For the online academic support, students simply have to go to the academic support course in Schoology, click on the subject they need help with, and then sign up. After that, they are redirected to SignUpGenius, where a variety of available time slots appear. Students have complete control over the session they sign up for and can even sign up weeks in advance.
If students wish to attend in-person tutoring, there is also a sign-up sheet for that in SignUpGenius. Technology Coordinator Paul Kim said in a Schoology post that in-person meetings will "utilize strict health and safety guidelines including 6-foot social distancing between participants." 
Kim also noted the importance of SignUpGenius to confirm attendance, contact tracing, and safety. "Only students with confirmed appointments through SignUpGenius will be allowed to enter the school, and upon entering the school, each student's body temperature will be scanned to verify fever-free status," he said.
Students have found the additional resources in academic supports to be extremely helpful. Sarah Carr, '22, said, "This academic support has been very useful during this time at home because we all are at different stages with learning on our own." 
Brianna Spetka, 22', said, "Days before quizzes and tests, I was able to review and get clarification on anything I didn't understand. Also, I came in to get help on corrections after my tests and quizzes, to make sure I completely understood what I was tested on."
Academic support has also helped students become more comfortable asking questions about subjects and more comfortable improving in subjects. 
Graziella DeFrenza, '22, said, "The math [department] is doing a great job and working hard to deliver assistance to students even though things look a little different this year. They are waiting for you to hop on their Zoom and will be more than happy to support you through any questions that you may have."
Students have said that academic support is partially fulfilling the "in-person" school environment because it gives them an opportunity to meet with teachers face-to-face. 
Amy Labontu, '22, said, "While it does feel different compared to being in the tutoring room with Mrs. Nielsen, I feel that all my questions are still being answered and I'm still getting all the help I need."
Not only has academic support helped students in their classes, but it has also allowed for students to have some fun while in the class and in tutoring. "I have also been able to create some long-lasting bonds and great memories with other students and teachers in the tutoring room," Spetka said.
Specifically, students have noted that these spaces provide them with a place to connect with others. Molly Tobin, '22, said, "I typically find myself going there even if I don't need math help, to do any homework I have or just to chat with Mrs. Nielsen."
All teachers are involved to help students through academic support, and supports are provided for all subjects and levels. If students have any questions about academic support, they should email their teachers personally and talk about what is best for them. Students can also go to the Conant website to look at the schedule for teachers in academic support.