Conant senior to DJ Homecoming dance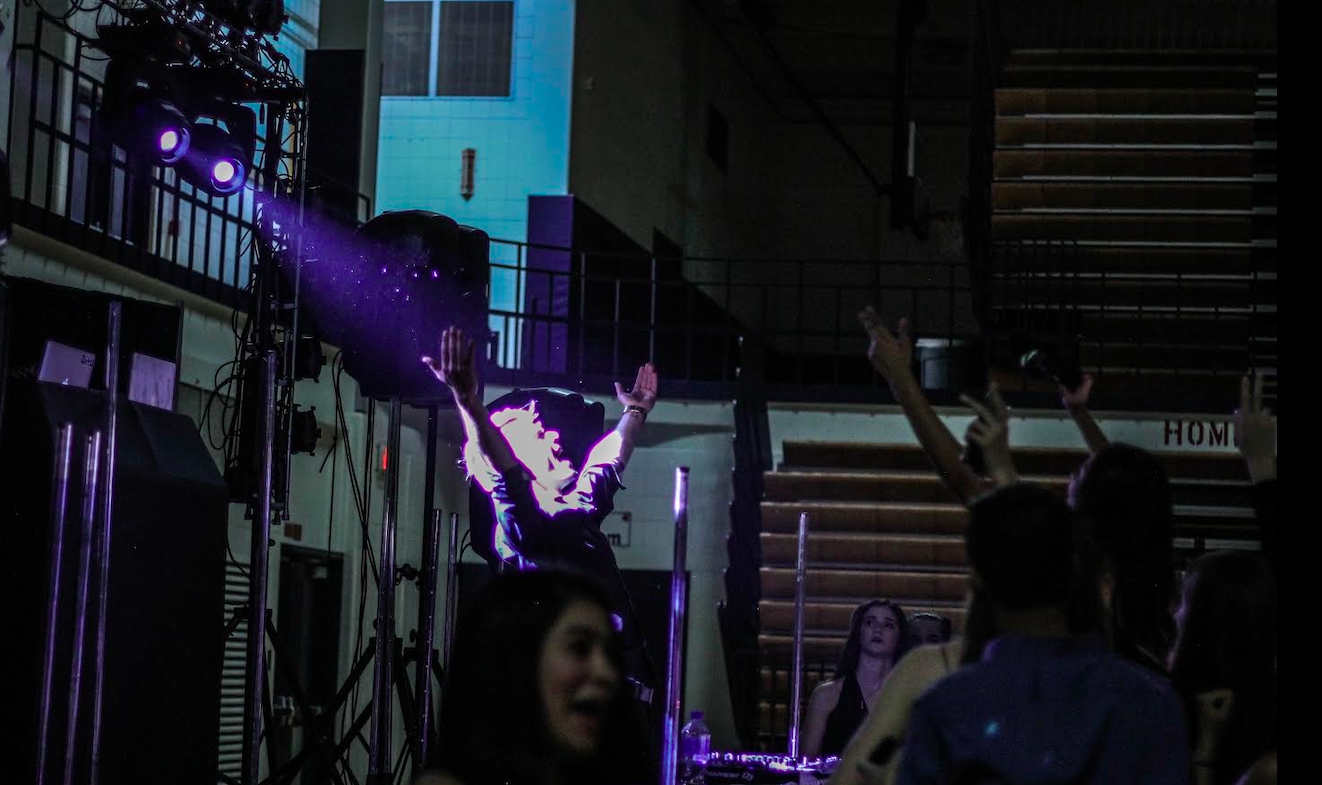 Courtesy of Adrian Pieko
Nicole Wolski also contributed to this story.
For the first time in the school's history, a Conant student will be DJ at the Homecoming dance. 
Adrian Piekos, '20, will be the DJ at the 2019 Homecoming dance, to be held in Conant's gym on Oct. 19. 
Piekos has a passion for music and performing. He comes from a musical family that has influenced him to perform at parties and local events. "My mom is a professional singer in Poland, my grandfather was a guitar and piano player, and my grandma was also a singer," Piekos said. 
Piekos has been playing drums his entire life but began DJing because the idea of something different than a live band interested him. "I bought an 'ok' DJ board for 50 bucks off eBay and started pressing random buttons and see what they do," he said.
Piekos taught himself to DJ in a week and a half and was inspired to keep practicing. "After that, month after month, it just went up from there," he said.
A long process led to Piekos performing at this year's Homecoming. It began at the beginning of Piekos's junior year when he transferred to Conant. Word got out about Piekos's hobby, and a friend of his informed Student Council Adviser David Moravek. Moravek initially let Piekos perform for half of the winter formal dance in 2019.
Students were energized by Piekos' skills at Winter Formal. "I really enjoyed the music at Winter Formal, and Adrian's passion for DJing is very apparent through his wide range of music," Alie Chang, '20, said.
"I think he knows what kind of music Conant students like and how to connect with them," Moravek said. "Based on his performance last year, there was a large student outcry to bring him back."
After the success of his Winter Formal performance, Piekos approached Moravek, informing him that his family owns an entertainment company that covers staging, lighting, and DJing for events. Piekos suggested that his family's company provide the entertainment at the Homecoming dance in 2019, which Moravek agreed to.
Piekos enjoys connecting with the crowd through music. "Enjoying the music that I'm playing and the atmosphere of everyone having a good time to music drives me," he said. 
He wants everyone to know that "it's all a passion and love for it." He said he is looking forward to showcasing his passion for DJing at this year's Homecoming dance.