New Teacher Profile: Grace Gibbs
The Crier is conducting interviews to get to know the new teachers at Conant. This week, we're featuring English teacher Grace Gibbs.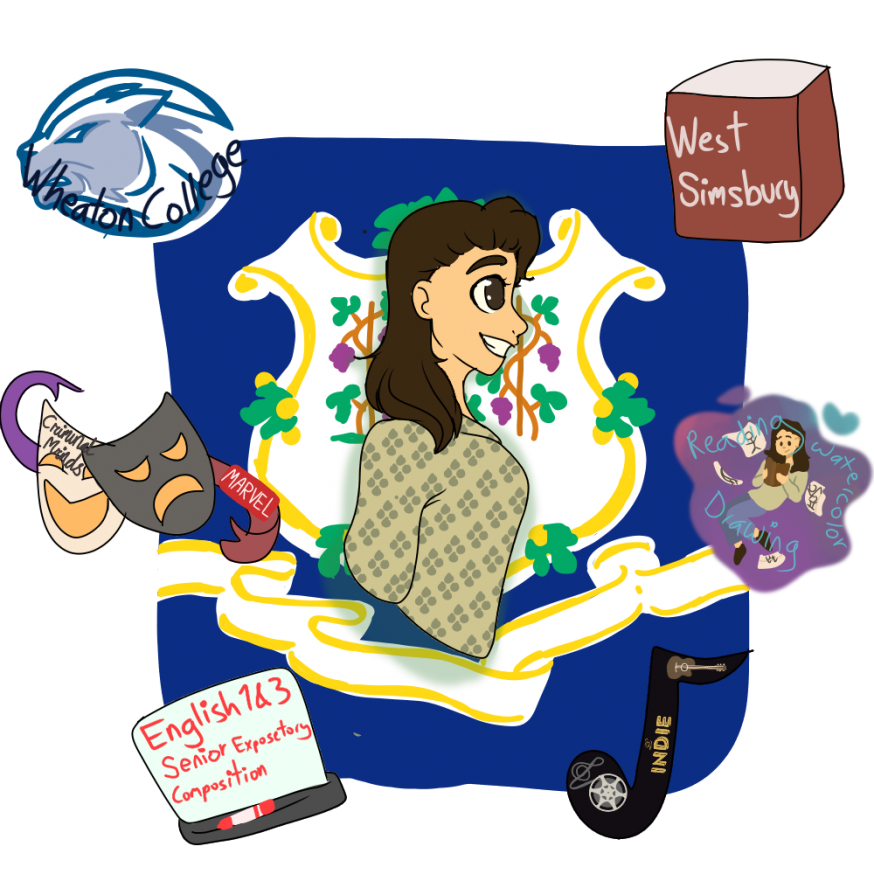 Julia Hajduga | Conant Crier
Crier: What is your favorite thing about teaching at Conant?
Gibbs: "Teaching at Conant, I would say the students. They have been so engaged so far and respectful and most of them are passionate about learning and have been very kind to each other."
Crier: Can you describe your first day as a teacher?
Gibbs: "It was just a whirlwind of meeting new people and new faces. Both students and staff, just being surrounded by smiling faces. That's what I remember."
Crier: What advice would you give to kids who want to pursue a career in teaching?
Gibbs: "Ask a lot of questions. Talk to your teachers, watch them teach, ask them about how they got to where they are now and what are the different challenges and benefits of teaching."
Crier: What's the most unique thing about you?
Gibbs: "When I'm at my best, like when I'm thriving, I am a really weird and goofy person. So hopefully, people will get to see that this year."
Crier: What's the coolest thing you've done?
Gibbs: "Okay so I did a mini amazing race. I was in Eastern Europe a couple summers ago for 10 weeks and the first three days, we went through four different countries. We tried all kinds of weird foods and had different challenges.
Crier: If you weren't a teacher, what would you be?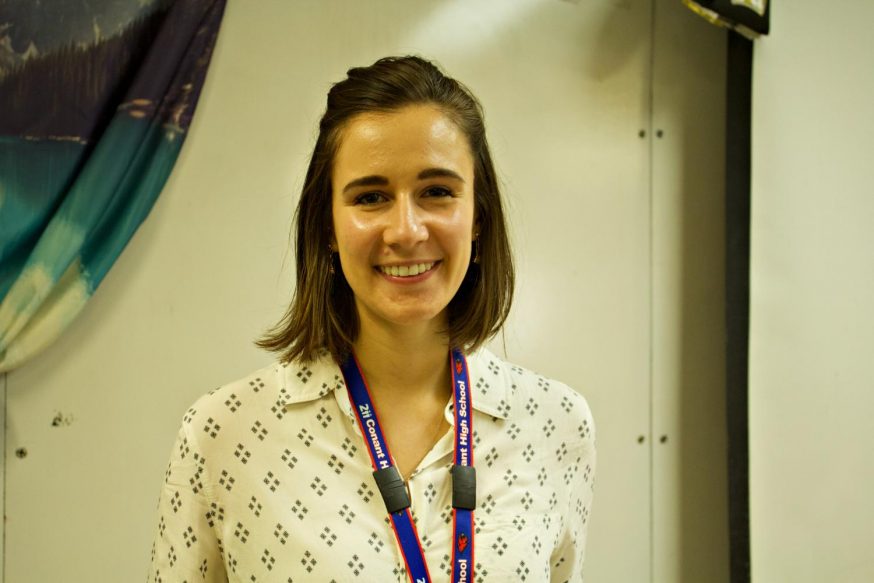 Giulia Ferreiramendonca | Conant Crier
Gibbs: "I think I would be a high school youth leader at my church."
Crier: What's an embarrassing story from high school?
Gibbs: "Once in history class, we were reviewing and the teacher had me go through the review questions and I had to pee really badly. I was standing up there doing the pee dance in front of the class. But I don't think people noticed!"

Crier: Do you have any regrets or things you would've done differently?
Gibbs: "I think in high school and college, just noticing the people around me more and being able to live in the moment and care for people as things come up."
Crier: How has high school changed from when you were in high school?
Gibbs: "It's much more intense. It didn't feel as pressured to take every class and do all the dual credits and all the AP classes. It felt more like a place where I could enjoy learning and not have that fear that I'm not doing enough."
Crier: If you could be any animal, what would you be and why?
Gibbs: "I would be a sea otter because they are always curled up and cozy looking. And they kind of just eat all the time so that's exciting to me."