New Interdisciplinary Curriculum aims to integrate, raise awareness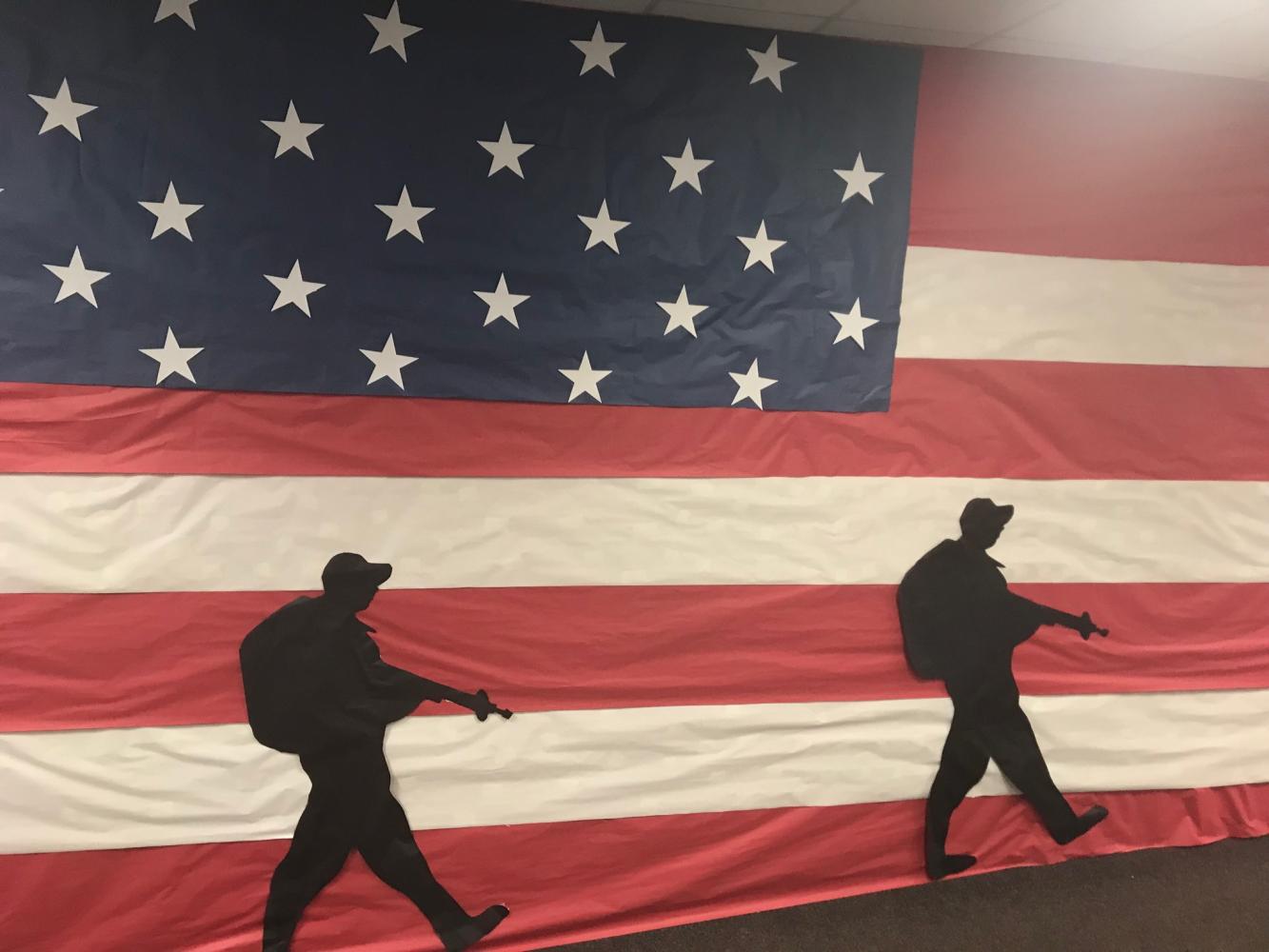 Starting this year, teachers in different subject areas have been integrating activities about the same topic into their curriculum, taking on a new interdisciplinary approach to learning. In honor of Veterans Day, many teachers planned activities for their classes such as analyzing artwork or listening to guest speakers.
English teacher Heather Munao said, "I personally am doing OPTIC, which is a method of analyzing visual items such as charts or artwork. I am using political cartoons that show the needs of the Veterans when they return home from service."
Business Teacher Patricia Ertl said, "I'm going to have students explore ways that businesses honor veterans through promotions and how the promotions are perceived by consumers."
Some classes have been doing Veterans Day activities for a long time and plan on continuing them this year. For instance, many English teachers have asked students to write letters to veterans as part of Operation Gratitude, and Social Studies teachers have veterans come in to talk to students about their experiences.
Social Studies teacher Jeffrey Stewart said, "Since we started having school on Veterans Day, in addition to the great work of the Veteran's Day Recognition Committee, the Social Studies Department has arranged guest speakers to come in and speak with our students regarding their experiences in the armed services."
Many teachers feel that an interdisciplinary curriculum is a positive change for both students and staff.
Math teacher Ann Differding said, "It is a good opportunity to have the students see how an event or topic has applications in more than one discipline."
She added that interdisciplinary days provide both a sense of importance and awareness to events throughout the year.
In science class many students learned that physics teacher Christopher Bruce is a former Lieutenant Commander in the Navy.
"In my opinion, Veterans Day is and should be about personal stories. I hope that students understand that Veterans Day isn't about war; rather, it is about the experiences of friends, family members, and people we knew in the community," he said. "Being in the military has a huge impact on an entire family, not just the military member."
Students also support the move to a more interdisciplinary curriculum.
Greta Ureste, '21, has two family members that have previously served.
She said, "I think it would be great to just have a day in all my classes to observe and honor veterans. It would mean a lot to my family and myself."
Allison Sadural, '18, said, "I think Veterans Day is very important and is often overlooked, so classes should incorporate more Veterans Day activities. For band, I'm playing my instrument in the assembly, and the preparation for that has made me more involved in Veterans Day."
The hope is to continue doing similar activities in the future.
Family and Consumer Sciences teacher, Katherine Koopman, who is co-head of the Instructional Development Committee that organizes the interdisciplinary activities, said, "We want students at school to feel like they are hearing about similar topics in a meaningful way in each class. I think interdisciplinary curriculum brings us closer together as a school because we are all involved."