Friday night Prom sweeps joy away from the dance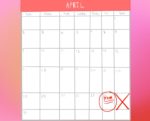 Ash Chang | Conant Crier
Prom. A dance where glitter, glam, and lasting memories for years to come are made. However, the carefree attitude towards prom must be put on hold in light of where the dance falls on the calendar this year: a Friday night at 7:00 pm. Usually, Prom is held on a Saturday night. 
This change means that with Conant's attendance policy, students must go to school on Friday, shortening the amount of time they have to get ready and participate in pre-prom festivities. Moving forward, prom should be on a Saturday to allow students to fully enjoy their experience at prom without feeling rushed and burnt out. 
Jennifer Stearns, the sponsor of Junior Class Council, said the process for this year's prom started when JCC booked the venue, the Hyatt O'Hare, in Rosemont two years ago. While they tried to book the prom for a Saturday, a few factors were holding them back. 
"[JCC] takes a couple of things into consideration: seeing that Prom doesn't interfere with AP testing, looking at which weekend Mother's Day falls, and seeing when ISU and U of I college graduations are because generally families go to it and we try to honor that," Stearns said.  
Holidays, such as Muslim holidays, are also taken into consideration when planning out prom, according to Stearns. Along with religious celebrations playing a role in scheduling prom, the time of year also makes it difficult due to overbooking and overcrowding."Would [the Conant community] have loved to get a Saturday, yes, but because there's so many conventions going on for many large venues, sometimes it's hard to find a place," Stearns said. 
Though the Hyatt Regency was fortunately available on a Friday, it brings up major concerns such as commute time. School ends at 3:30 and Prom starts at 7:00, leaving students around three and a half hours between the two, and that isn't considering commute time to the Hyatt Regency and the time returning from school to home. 
Roughly two and a half hours are left to prepare for the dance and take pictures beforehand. As a senior, I admit I spend a lot of time getting ready for dances. Try two to three hours doing hair and makeup. I typically need most of the day getting ready, so Saturday dances are ideal for this aspect of the dance. Pictures also take a while if they're in an area that's "out of the way" and parents generally conduct a photo shoot before students leave. 
Many upperclassmen would undoubtedly try to take the day off to prepare for prom. According to Conant's attendance policy, students are required to be present during the school day or they may not be able to go to after school activities, prom included. They may be excused if they have a regular doctor's appointment or an emergency such as a death in the family. Meaning, students will still have to be in school, but many will try to find a way around the system or just receive an unexcused absence for the day to go to their hair and nail appointment. 
 With distractions from the school day in their mind, students won't be able to fully enjoy the memories they're making at prom. It also leaves an impression on the seniors, since their last prom is this year. If prom were on a Saturday, these worries wouldn't exist, and in the heat of the moment, students can allow themselves to be swept up in the music and glamor of it all. 
To make the experience more enjoyable for the students, prom should, in future years, be on a Saturday if possible. With all things considered, if prom is hosted on a Saturday, then getting ready and creating memories to last a lifetime will all be worth it. Students will be able to enjoy themselves without the added stress of school. 
Some may argue that by hosting prom on a Friday, students will have the weekend to rest up before the following school week. Also, by having students on a time constraint (less than three hours to get ready), it'll help students manage their time better. 
While these points make sense, they are overlooking a main point: a high school prom only happens twice in someone's life, and for many, just once, so they should be able to enjoy it while they can because these memories are made to last. Even though their sleep schedule may be out of whack for a couple of days, they still have all of Sunday to rest up before the upcoming week if prom is on a Saturday. There's also the point of micromanagement: no one can dictate how long each student takes to get ready for a dance, and if students need a couple hours, then so be it. 
This year, students will have to jump over hurdles and go through hoops to enjoy their first or last prom. In the upcoming years, if prom is hosted on a Saturday, the weight of the world will lift from students' shoulders because they won't need to stress over finding enough time to get ready or  their attendance if they decided to take a half-day for prom. Even though prom will be on a Friday, students should make the most of it without added stress because it might be some of the last few memorable moments of high school.