How do you feel about Mr. Langer, our activities director, becoming Fremd's principal?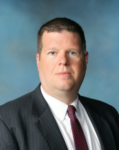 Mark Langer has been a member of the Conant family for seven years, transitioning from the Red Team's assistant principal to becoming the Activity Director and finally an Assistant Principal. Some of his accomplishments include starting several clubs to get students more connected with Conant such as Black Leader Achievers (BLA), CompSci Kids, RISE, and School of Rock, among others. He was also recognized by the Illinois State Board of Education with a "Those Who Excel" award in the School Administrator Category in 2019. 
As the COVID-19 pandemic marks hopes for the times ahead, Langer will look forward to becoming the Vikings' principal. Mr. Langer said, "I knew it would be a good fit and a great opportunity for me to utilize my experience and passion for working with students, staff, and families. Fremd is an amazing school and the prospect of being its principal was something that I knew I wanted to do." 
Though he is leaving the building for a new opportunity, he will miss Conant deeply. "It is a special place with great students and a staff that cares deeply for them. Even though I am leaving it, I will always know that, Once a Cougar, Always a Cougar," Langer said.
In light of this impressive accomplishment, the Crier asked staff and students what their reactions were to this pivotal moment in Mr. Langer's career and the Conant community. 
Mrs. Pieper, Chemistry and AP Chemistry teacher 
"We are all so excited for Mr. Langer; what an amazing opportunity! But, we are obviously also sad about the fact that we are losing him. He has been such a great Activities' Director, Assistant Principal, and just overall coworker – he will be greatly missed! I think that as an Activity Director, Mr. Langer listened to all thoughts and opinions. He was open-minded and fair to all clubs and activities. I believe this will continue. Good luck, Mr. Langer!"
Abigail (Abs) Rummel '21
"I'm happy for him for achieving the principal role at Fremd. D211 has many very good schools, so while he won't be a Conant cougar he's still in the district which is nice. Things might be run slightly differently just due to personal preference, but I don't believe there would be much change. I am interested in how Mr. Langer's departure will impact how Conant deals with Title IX. He's the Title IX investigator, which is something the students don't generally know about him. I hope that the switch to Mrs. Ardell as the new Title IX investigator will help start the discussion of what Title IX is and how it impacts all of us as students." 
Eunseo Jung '22
"I think it's a good opportunity for Mr. Langer. I'm proud that he's willing to take the next step in his career to help more students have a better experience regarding education. I think that Mr. Langer helped establish a school-wide culture regarding the execution of club activities that won't simply disappear with him. I know he'll do great in his new job and hope for the best."
Jenae (Maria) Pye '23
"I didn't know Mr. Langer as a teacher, though I've heard from other students that he's a good teacher, so I assume that it will be a loss to our school and a gain to Fremd. Activities are shaped by their leaders, so I do believe that there will be some changes. However, I think that most or all of the current decisions will remain in place." 
Maritza Flores '24
"I personally never had Mr. Langer as a teacher, but I know students and teachers will be very sad that he's leaving. But I wish him the best of luck! This will affect how the activities are run in the future because there will be another person [Mrs. Ardell] there to run everything and everybody has different methods."