The Crier Inquires: What Are Your Thoughts on the Ongoing Government Shutdown?
As we enter the 28th day of the government shutdown, we see implications all over the nation: national parks aren't being properly maintained, hundreds of federal employees are going home without a paycheck, and pretty much every government program but Medicare, the military, and Social Security is suffering. As it turns out, Conant students have a lot to say about it.
What are your thoughts on the ongoing government shutdown?
Mihika Jalwadi, '22: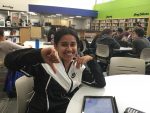 "It's sad that we're still talking about this. As far as I know, it's over his [Trump's] stupid wall idea, something that will never happen. I wish it would just end."
Nick Chen, '21: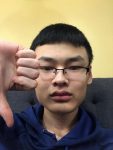 "Today's government puts petty politics and partisanship over pragmatic policy and the people. I think it's tragic that a government for the people and by the people allows essential government functions to languish for political leverage and allows its own employees to go without pay. Regardless of whether or not there is a crisis on the southern border, Trump, McConnell, and Pelosi all have shown some degree of reluctance to negotiate…the shutdown is just the latest in the type of hardline politics and populism that undermine democracy as a whole."
Sabah Lokhandwala, '20: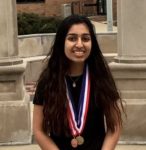 "Congress shouldn't have to halt the entire government because it doesn't agree on something as outrageous as a wall that isn't feasible. Also, guns are easier to take on airplanes now because TSA agents are taking sick days, so that's bad; not to mention the fact that it's hilarious that Cardi B has more sense than the government does when it comes to the shut down. As humorous as it sounds, she is completely right—at least we know that when congress can't make money move, we can always count on national icon Ms. B."
Hannah Shulman, '19: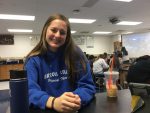 "I think it's stupid how [Trump] is using the general public to get what he wants. This has been going on for too long. He should've resolved this [the situation with the wall] before it got too out of hand. Border security can be achieved without having to build a wall. We should be using the technology we have to better protect our borders, and we should not punish the people for things that don't even relate to them. In my opinion, neither the Republicans nor the Democrats are doing what's needed to be done to help the people."
Cynthia Taylor, Librarian: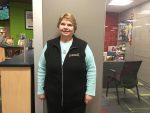 "I'm ready for it to be over. There are too many federal agents getting affected by this shutdown. In fact, there's this one federal agent—a mother with young kids—whom I read about earlier: she apparently had to sell her plasma to put food on the table—to feed her young kids—which is just horrible to me. During times like this, some people act kindly—they sell things like mortgages to federal agents for cheaper prices—while others show their true colors. At some point we need to understand that the decisions being made at the Oval Office are affecting the people, the public—not the ones actually making the decisions."