Ping Pong Club serves up the fun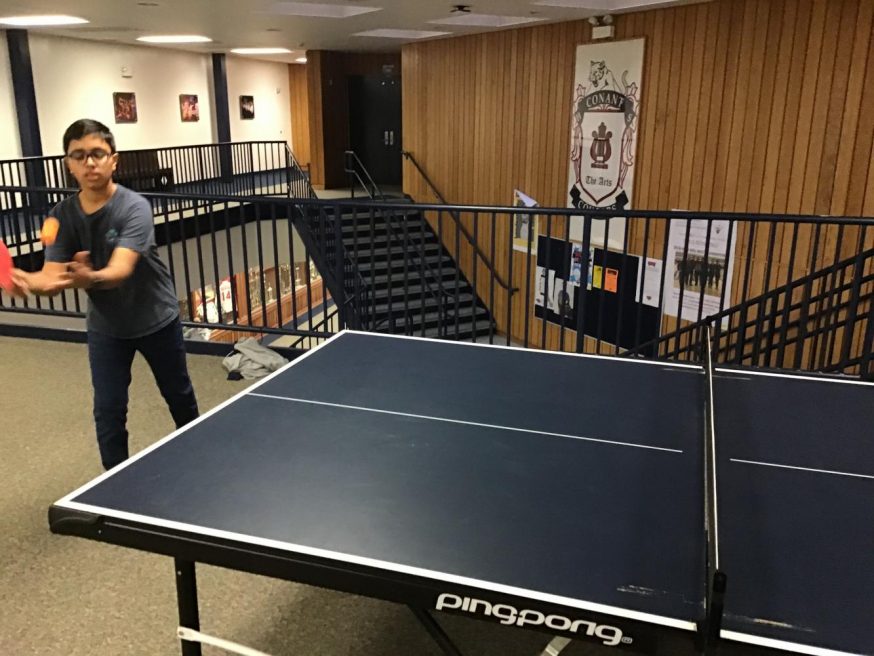 Srish Vijay
Ping Pong, the game that is played in basements and professionally in clubs, is also played at Conant High School. Whether you're a pro in tournaments or someone who's never touched a paddle, Ping Pong Club has a place for you.
The club meets every Wednesday from 3:30 to 4:30 p.m. outside the auditorium on the second floor. The sponsors for the new club are Caleb Cochrum and Kevin Mogge. All you have to do to join is register on Infinite Campus and you're in. "Ping Pong Club is a place where you play ping pong for an hour and just have fun," Mogge said.
There are four Ping Pong tables to use. This club isn't about extreme competitiveness or poor sportsmanship if you lose, but it is about having a positive experience. "Ping Pong Club is an amazing club and it helps me to cooperate with others," Krzysztof Matula, '23, said.
As members of the club have shared, it is a fun club and is taken seriously by following the real rules of the game, despite not being an actual sport at the school.
Playing others can create a sense of happiness, winning can create a sense of accomplishment, and losing can create a sense of sportsmanship. The sorrow of defeat is what seems to make ping pong so fun.
All in all, ping pong is to table tennis as mini golf is to golf. The most important part to note is that everyone can play these leisurely activities. Pick up a ping pong paddle, Cougars!