New Teacher Profile: Vincent Salas
The Crier is conducting interviews to get to know the new teachers at Conant. Today, the Crier is featuring teacher Vincent Salas.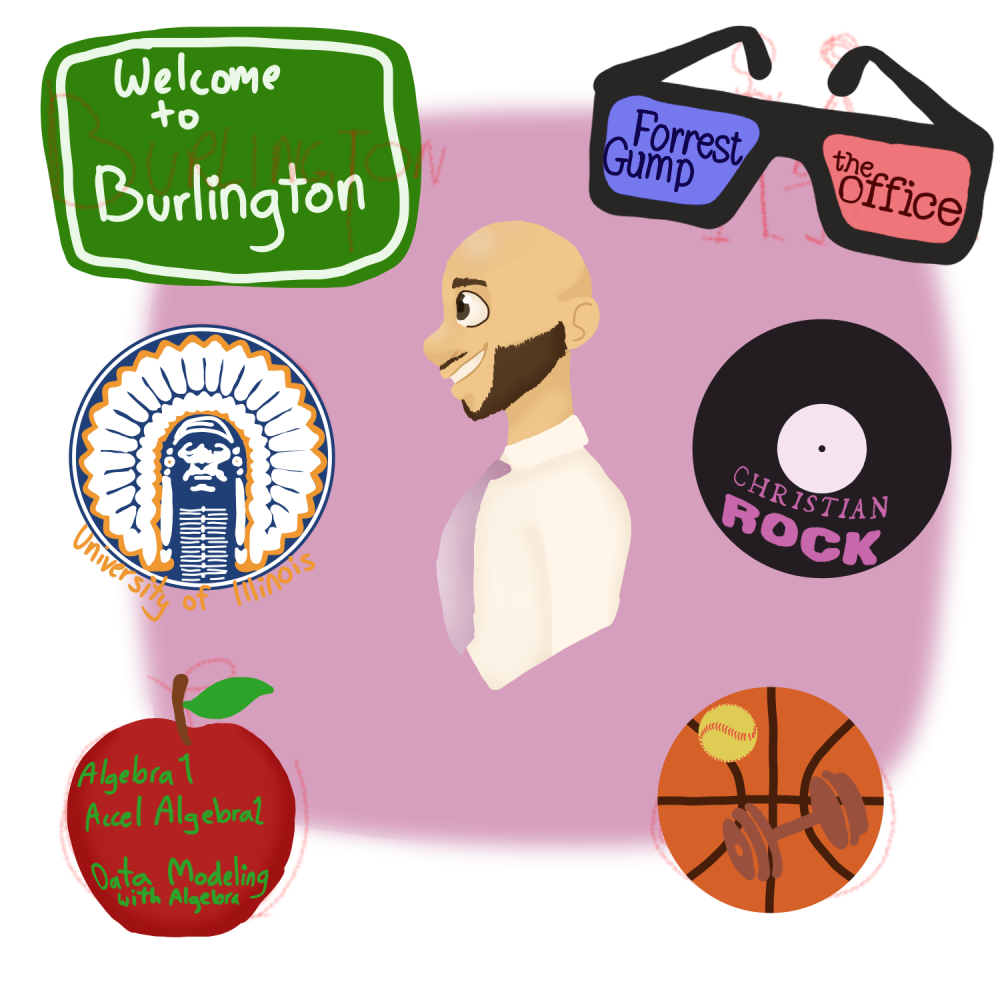 Julia Hajduga | Conant Crier
Crier: What is your favorite thing about teaching at Conant?
Salas: "So far, my favorite thing about teaching at Conant is the people that I work with and the resources available for students and teachers. We have a lot of technology obviously, but we have a lot of built in procedures that I think help students and give students the necessary things they need to get done during the school day that other schools don't necessarily have."
Crier: Can you describe your first day as a teacher?
Salas: "My first day as a teacher was at an alternative school in U46. I learned a lot about myself in terms of my classroom management style, the way I relate to students, the way that I hope to build relationships that help their educational and personal growth and development. My first day was really focused on doing that. I wanted to make sure I established good expectations but also developed good relationships with them."
Crier: What advice would you give to kids who want to pursue a career in teaching?
Salas: "Figure out why you want to go into teaching. I think every teacher has had some kind of inspiration, whether it was a teacher or a class that they took. Something inspired them to do what they do, so figure out why you want to become a teacher and make sure that your motive is student-centered and figure out what you're passionate about."
Crier: What's the most unique thing about you?
Salas: "I come from a very different background than people might expect when they see me. Education wasn't important in my family growing up. No one in my immediate family went to college, so part of the reason I pursued educational goals was to start a new trend in my side of the family."
Crier: What's the coolest thing you've done?
Salas: "I married an awesome woman, and she's helping me raise awesome kids. I also went skydiving. I'm very adventurous."
Salas: "Briefly in high school, I considered a military career and being a police officer. I think these overlap with education in the sense of meeting people in need and interacting with diverse populations."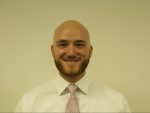 Giulia Ferreiramendonca | Conant Crier
Crier: What's an embarrassing story from high school?
Salas: "I don't get embarrassed easily."
Crier: Do you have any regrets or things you would've done differently?
Salas: "I'm not a huge believer in regrets. I feel like a lot of stuff that happens to you and that you do are learning moments and you have an opportunity to grow from that. I feel like early in my career, I spent a lot of time on relationship development with kids and I think that was important. I've transitioned away from that and started focusing on curricular development more, but I always want to pull back to make sure that I'm doing right by the student."
Crier: How has high school changed from when you were in high school?
Salas: "It's obviously way more integrated with technology. I think attention has changed, and teachers have had to respond by finding ways to be relevant to what kids are experiencing and also still teach the same curricular material."
Crier: If you could be any animal, what would you be and why?
Salas: "My favorite land animal is a cheetah. They're fast and cool. But if I could be any animal, I'd probably be a bald eagle because they have great eyesight, they're good hunters, they're protected species, and they fly really high."