"Frozen 2" will be just as successful as "Frozen"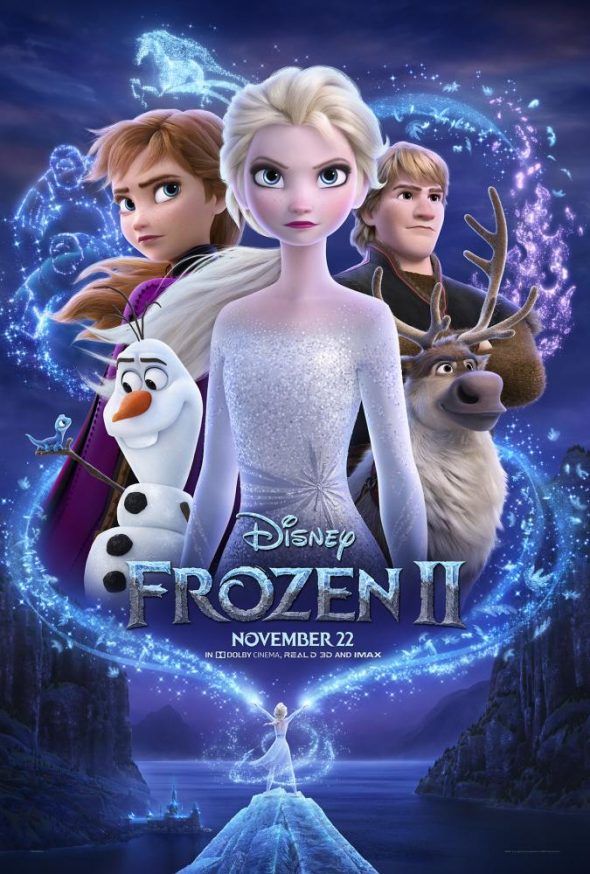 "Frozen" was released on November 27, 2013 and took 2014 by storm. It earned $1.276 billion in worldwide box office revenue, won 80 different awards, and inspired  2.6 million children to dress up as a character from Frozen for Halloween that year, making it one of the most successful animated movies. Wanting to expand this franchise, Disney announced that a sequel was in the works.
"Frozen 2" hit theaters on November 22, 2019, six years after the original came out. Earning over $900 million in worldwide box office revenue and two Golden Globe nominations, it's safe to say that this movie will be just as successful as the original.
Starring Kristen Bell, Josh Gad, Johnathan Groff, and Idina Menzel, the movie engages a variety of audience members through the use of new music and plots.
The movie begins with a flashback of sisters Elsa (Menzel) and Anna (Bell) playing together before their parents put them to bed. Their father then shares a story from his childhood about visiting an enchanted forest, which was followed by a lullaby from their mother. The movie then cuts to the present day and shows the sisters living happily in the castle together and enjoying their lives.
However, Elsa begins to hear a voice calling her into the enchanted forest, leading to the powerful ballad "Into the Unknown'. Anna, Elsa, Kristoff (Groff), and Olaf (Gad) travel to the enchanted forest. There, they meet new characters and split up to confront their individual problems.
The film features seven original songs written by Oscar-and-Grammy winning duo Kristen Anderson-Lopez and Robert Lopez. "Some Things Never Change" was the only number that gives the main characters a chance to sing together.
Each of the main characters also sang their own songs, including two powerful anthems by Elsa, a heartbreaking ballad by Anna, a humorous bit by Olaf, and an 80s boy band moment from Kristoff.
The newer movie builds off the original and focuses on each character, as they all have their own problems. Elsa is trying to discover her powers' origins while Anna tries to protect her and keep their relationship from changing.
Meanwhile, Kristoff is trying to propose to Anna and Olaf tries to become more mature, providing the comic relief for the movie, which is needed as the movie gets serious at times.
The sequel aimed to extend the franchise and did so successfully by living up to the standards placed by the original. The original movie featured popular hits, such as "Let It Go", and beautiful animations.
The newer movie does the same with its own new hits and equally stunning scenes, including a new autumnal palette with fall colors and scenery. The sequel also reaches a wider audience. It appeals to the people that saw the original six years ago and introduces the franchise to young children.
"Frozen" tied up most loose ends, leaving no possible storylines for a sequel. However, the writers and producers were able to create a new plot while incorporating catchy songs and beautiful scenes. That being said, "Frozen 2" lives up to the standards set by "Frozen" and is definitely worth a watch this winter break.