Where to eat before Homecoming
If you're stuck trying to make last minute plans to have dinner before Homecoming, you're not alone. Luckily, the Crier staff has you covered. Keep reading to learn about some of the popular restaurants in the area, and discover their key factors to help you make a decision.

Big Bowl
Pros: This Asian restaurant on the Streets of Woodfield provides a wide variety of options, even for vegans. The service is quick and the venue is very classy, especially if you're bringing a date.
Cons: It's a bit pricy; however, the portions are large.
What to order: The vegetable dumplings are a delicious classic that are easy to share.
Contributed by Dhvanii Raval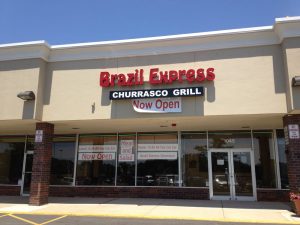 Brazil Express
Pros: For a group with few dietary restrictions, this is an all-you-can-eat meat-lover's paradise. The restaurant is a small steakhouse where servers come around with large slabs of steak and cut off as much as you'd like.
Cons: The meals are $35 per person, which may be expensive for a high school student. The food can be a bit garlicky, so consider bringing breath mints.
What to order: If you don't fill up on the salad bar, cheesy rolls, or chicken and sausages in the beginning, then the skirt steak, prime sirloin, and house special are the sure-to-be highlights of your experience.
Contributed by Colin Fath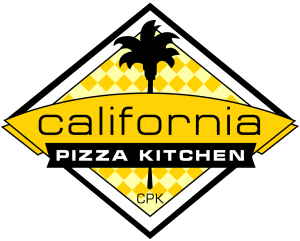 California Pizza Kitchen
Pros: This modern, sit-down pizzeria is the perfect location to go with a large homecoming group. Their pizzas are inexpensive and easy to share, and their service is fast, as long as you have a reservation.
Cons: For vegans, the menu can be very pricey and limited.
What to order: The margherita pizza and tostada pizza are what this pizza kitchen does best, and you don't want to miss out.
Contributed by Dhvanii Raval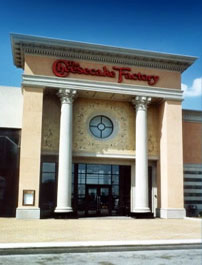 The Cheesecake Factory
Pros: This fancy restaurant has a large menu and the best cheesecake in Schaumburg. The complimentary breads make a great appetizer, and large portion sizes compensate for the high-end prices.
Cons: The Cheesecake Factory is always crowded, and there will be a wait time. Food can also take a while to arrive.The food is heavy and expensive, so it is best to take a large group and share. Inside, the restaurant can be chilly, so bring a sweater.
What to order: The Thai lettuce wraps are a classic appetizer. Try the eggplant parmesan for your group's entree, and red velvet cheesecake for dessert.
Contributed by Aditi Katwala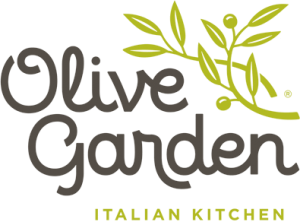 Olive Garden
Pros: This restaurant has very good Italian food and a lively atmosphere. The menu has good vegetarian and lighter fare options, and menu items can also be altered for those with food allergies. There are often discounts to help bring down the price.
Cons: Olive Garden is usually crowded due to its close proximity to the mall; it's best to have a reservation. The food is plentiful, but it can also be very high in calories.
What to order: Any entree on the "buy one, take one" list is the way to go because you get two meals, along with unlimited soup or salad and breadsticks. The pumpkin cheesecake is a great seasonal dessert.
Contributed by Allison Pariso

Portillo's
Pros: Portillo's is not only a Chicago favorite; it's even a hotspot for tourists. On a teen budget, Portillo's makes itself an off-campus haven for Conant students.
Cons: All this fame brings long lines. Don't expect to get in and out in five minutes.
What to order: The restaurant is famous for their hot dogs and chocolate cake. The Chicago-staple Italian Beef sandwich is great, and mouth-watering cheese fries make a perfect side.
Contributed by Dylan Toth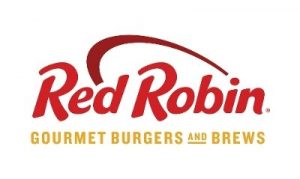 Red Robin
Pros: This sit-down casual American food chain serves up burgers, salads, and wraps. The retro-inspired feel makes it a fun spot for a meal in Woodfield Mall.
Cons: The restaurant does not offer table reservations, and it can get pretty busy on weekends.
What to order: You can't go wrong with one of their gourmet burgers, like the All-American Patty Melt.

Riccardo's
Pros: This family-owned restaurant has a welcoming atmosphere and a rich variety of Italian dishes. Their takeout is also a convenient option.
Cons: The food can be heavy, so be sure to give yourself time to digest the meal before going to the dance.
What to order: Their thin crust pizza is great for sharing in a large group; otherwise, the chicken parmigiana is a classic on the menu.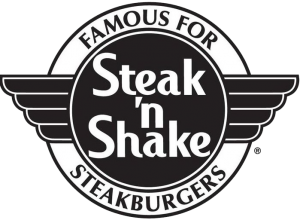 Steak 'n Shake
Pros: A casual diner chain like Steak 'n Shake is an ideal spot for a meal before you've changed into formalwear. The food is dirt cheap, unpretentious, and delicious.
Cons: Don't be fooled by the fast-food feel of the restaurant. It's still sit-down with only modestly fast service, so leave yourself plenty of time to order and eat.
What to order: Their sliders are perfectly crispy, and their shakes are thick and flavorful.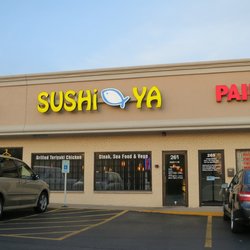 Sushi Ya
Pros: Eating at a contemporary sushi bar like Sushi Ya is a fun way to spend the evening before the Homecoming dance. There is a variety of flavorful rolls, and they are all made fresh to order, right in front of you.
Cons: The sushi is expensive but not unreasonable, with rolls ranging between $6-13. It's a good idea to call ahead and make a reservation.
What to order: The Schaumburg Roll and the Rainbow Dragon are both great, and the California Roll is a go-to for anyone new to the world of sushi.
Contributed by Colin Fath