Let us entertain you: celebrating David Bowie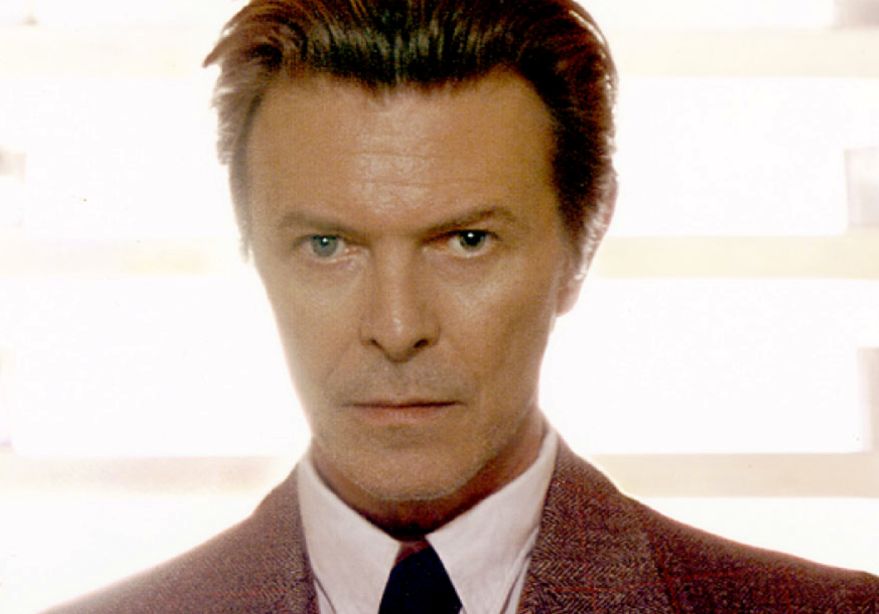 Image credit: Huffington Post
Up until his death on January 10, David Bowie remained an entertainment icon, bringing together people of all generations for over half a century with his music. During his time as an artist, Bowie produced an astonishing 27 studio albums. He performed and acted as well, most famously as the goblin king, Jareth, in the 1986 film "Labyrinth".
Bowie achieved his prolific career through constantly reinventing his image, taking risks and innovating his music with just a little bit of genius. If you only know a song or two by Bowie, here's a more in-depth look at some of his most iconic works.
BEST BOWIE ALBUMS:
1. The Rise and Fall of Ziggy Stardust (and the Spiders from Mars): David Bowie had already begun to make a name for himself when this album came out in 1972. The album tells the story of Ziggy Stardust, an alien messenger who comes to Earth and becomes a rock star. While the onstage performance aspect was important in establishing this character, the music speaks for itself—there isn't a single bad song on the album. And you might already recognize melodic "Starman" from recent blockbuster "The Martian" and rollicking "Moonage Daydream" from "Guardians of the Galaxy," both of which add to the timelessness of Bowie's music.
2. Hunky Dory: The 1971 predecessor to Ziggy Stardust, "Hunky Dory" has an overall more mellow sound. Lyrically, "Changes" and "Quicksand" seem to reflect personal insecurity as Bowie was beginning to find his place as an artist. Obviously, this idea can resonate with people of any age, but it especially speaks to young adults who may feel like misfits. The belting chorus in "Life on Mars" makes it a classic. Finally, "Kooks," a song Bowie wrote for his son, has a sweet and reassuring message about the bonds of a family.
3. Let's Dance: Bowie swung back into the spotlight with this crowd-pleaser pop album in 1983. The title track was, as one might suspect, a danceable hit with bubbly and rousing lyrics like "Let's dance to the song they're playin' on the radio." The rest of the album followed suit in a mostly upbeat pop/rock sound. The song "Modern Love" is fun and energetic, thanks to a repetitive structure that makes it extremely catchy. The album's sales proved again that Bowie had no trouble changing with the times, and he ignored any preconceived notions people may have had about his style.
4. Blackstar: Bowie's final album was released on his birthday, January 8, two days before his death. It was written as he fought cancer, which certainly accounts for the dark and unsettling feel of the album. It's opening song, "Blackstar," is a strange but captivating ten-minute piece that feels as though it's been produced by a grand chorus rather than just a single man. The rest of album follows in suit with the serious tone, making for a grim but thought-provoking listen.
HONORABLE MENTION SINGLES: With a career as expansive as David Bowie's, it's hard to narrow down his best albums without missing a few great tracks. Here are some songs from his other albums that can't be missed.
1. Space Oddity: This timeless piece from the 1969 album "David Bowie" was his first real hit, shrewdly released in the midst of the global space race. It eccentrically tells the story of the made-up character Major Tom going to space and is dominated by memorable instrumentals.
2. Under Pressure: This collaboration with Queen is a match made in heaven, and it's a shame the two didn't work together more often. The beautiful vocals of Bowie and Freddie Mercury make for a both uplifting and emotional song. Nowadays, it's also famous for its sampling in "Ice Ice Baby" by Vanilla Ice.
3. Rebel Rebel: Bowie's irresistible guitar riff on this track would justify its spot on this list alone, but paired with the light-hearted lyrics ("Hey babe, your hair's alright/Hey babe, let's go out tonight"), it's enough to stay stuck in your head for days. It's a diamond in the rough from the otherwise average album "Diamond Dogs."
4. Ashes to Ashes: This funky and heavily electronic is my personal favorite (if I had to choose just one) song by Bowie. Its seemingly bizarre lyrics have been described by Bowie as "a 1980s nursery rhyme," and it references Major Tom again in a more cynical light. The synthesizer also gives the track a pleasant space-age feel.
Feel free to comment about your favorite David Bowie songs or albums, along with any you think we missed.