Let us entertain you: the Crier's December podcasts picks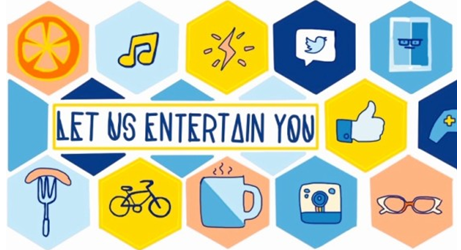 Graphic by Valeria Vesco
Podcasts have never been extremely popular; they don't have the long history of books, or the glamour of movies. According to Edison Research, only 17% of Americans surveyed had listened to a podcast in the past month. In recent years however, there has been a slow and steady rise in the popularity of podcasts, and it's not hard to see why. The medium is easily accessible to anyone with a smartphone through a variety of apps, and they're oftentimes free.
Another perk of the medium is the broad genre range it encompasses. There are podcasts on just about every subject imaginable, from sci-fi to crime to ones specifically designed to be boring in order to help you fall asleep. Nonfiction podcasts can be a relaxing way to learn something new, like StarTalk by Neil Degrasse Tyson or Hardcore History by Dan Carlin. There are also tons of celebrity podcasts like Wait Wait…Don't Tell Me! produced by NPR and The Late Show's podcast by Stephen Colbert.
The seemingly infinite number of podcasts available can be overwhelming, so here are some tried and true shows that are a great introduction to the world of podcasts.
Wolf 359
Wolf 359 is equal parts adventure and humor, following the crew of a small space station as they navigate the mishaps they encounter all too often. There is no shortage of jokes, but there's also an undercurrent of mystery as the crew begins to realize that everything is not as it seems in their remote corner of space. Wolf 359 is an extremely well-written podcast, full of excellent character development and plot twists. The characters feel real and dynamic, and are brought to life by the superb writing and excellent voice acting. The icing on the cake is the beautiful soundtrack, which completes the quirky, mysterious atmosphere. Wolf 359 has something for everyone to enjoy.
SAYER
If you're looking for a sci-fi podcast that's a little less light-hearted, look no further than SAYER. One of the many reasons that SAYER is a noteworthy podcast is that it is told in second person, which has the unique effect of engaging the listener in the story in a way that not many other podcasts accomplish. In SAYER, you live in a post-apocalyptic world where your every move is guided by an omniscient artificial intelligence who doesn't always seem to have your best interests at heart. SAYER is not for the faint of heart— it is, after all, a podcast with strong horror themes, touching on common fears such as claustrophobia and the fear of bees. Its unique mix of horror and dark, witty humor will have you ready to take out your earbuds in terror while laughing out loud at the same time.
Welcome to Night Vale
Welcome to Night Vale consistently ranks among the top 100 podcasts, and for good reason. Revolving around a mysterious town in the American southwest, it blends a surreal supernatural element with absurd humor and genuine heart and emotion. Narrated by the expressionless radio host Cecil, Welcome to Night Vale follows the residents of a desert community as they go about their lives alongside mysterious hooded figures, a strange glowing cloud and the Sheriff's Secret Police. The character development over the course of the series is subtle and perfectly executed, and small details that are nonchalantly mentioned early on evolve into important plot points later in the series. With four seasons, it's an endeavor to listen to but certainly a worthwhile one.
Serial
No list of podcasts would be complete without Serial, the podcast that launched a thousand others. Serial is arguably the first wildly popular podcast, and it paved the way for the medium's growth. Serial is a mystery-crime podcast that follows the host, Sarah Koenig, as she attempts to solve a real murder case that many claimed was handled poorly when it was originally investigated. Each new episode is full of fresh twists and turns as Koenig uncovers new leads and old evidence dug up from dusty records. As you listen, neither you nor Koenig knows how the story will end, and you can try your hand at solving the crime along with her. For fans of the mystery genre, Serial is a must-listen.