Predicting the 87th Academy Awards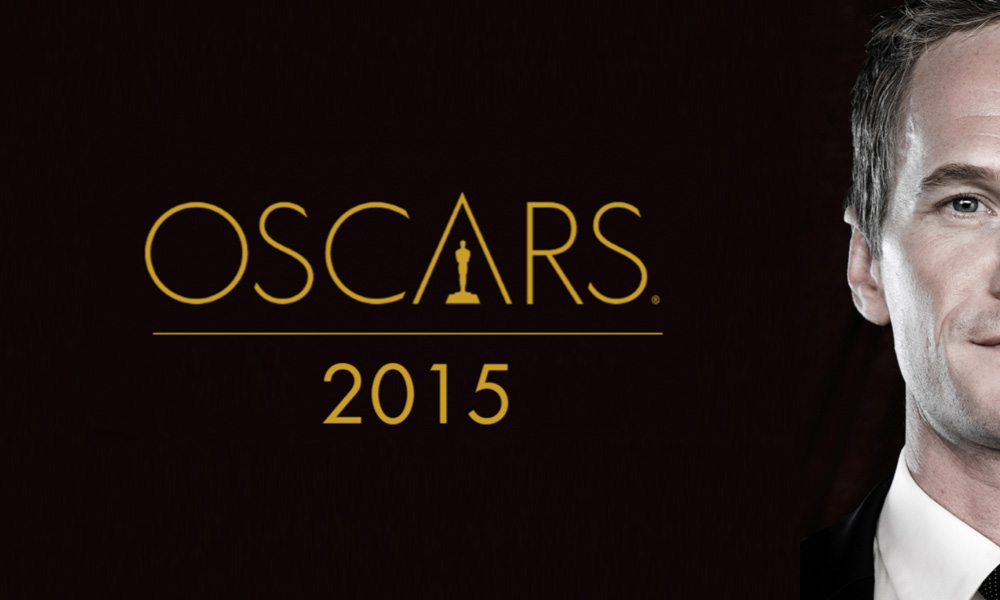 With award season coming to an end, movie goers and film fanatics everywhere are getting ready for the big finale, The Oscars, the show of the year where the biggest stars in Hollywood gather to see who will come out on top. Here at Conant, sophomore Brian Modelski and junior Himani Vyas pick who they think will win some of the biggest categories.
Best Picture
American Sniper
The Theory of Everything
Selma
Whiplash
The Grand Budapest Hotel
The Imitation Game
Boyhood
Brian: Boyhood will win because it took 12 years to make this movie about a boy growing up and all throughout the same characters were used. That shows dedication and this movie had comedy, love, and sorrow.
Himani: Boyhood will win because it has been critically acclaimed for its 12 years of filming and story. Hollywood hasn't seen an idea like Boyhood for a while so it sticks out among the other nominees.
Best Actor
Micheal Keaton- Birdman 
Eddie Redmayne- The Theory of Everything
Benedict Cumberbatch- The Imitation Game
Bradley Cooper- American Sniper
Steve Carell- Foxcatcher
Brian: Although Micheal Keaton does a great job in his portrayal of Birdman, Eddie Redmayne will win because he plays the role of Stephan Hawking, an ALS victim, brilliantly.
Himani: Eddie Redmayne will win because he portrays the process of being diagnosed with ALS wonderfully. Slowly becoming paralyzed is not an easy feat and Redmayne makes you think he really has the disease.
Best Actress 
Felicity Jones- The Theory of Everything
Marion Cotillard- Two Days, One Night
Reese Witherspoon- Wild
Julianne Moore- Still Alice
Rosamund Pike- Gone Girl
Brian: Just like the best actor category, Julianne Moore's character in Still Alice is suffering from a disease, Alzhemier's, and she deserves to win an Oscar for her portrayal of that.
Himani: Rosamund Pike should win because in Gone Girl she plays her character in such a believable, disturbing way that at the end viewers are left speechless. She also said she had to lose 15 to 20 pounds during filming to show the development of her character and for that she definitely deserves an award.
Best Director
Morten Tyldum- The Imitation Game
Bennett Miller- Foxcatcher
Alejandro González Iñárritu- Birdman
Richard Linklater- Boyhood
Wes Anderson- The Grand Budapest Hotel
Brian: Richard Linklater should win for Boyhood because he deserves recognition for twelve years of hard work on this film.
Himani: Morten Tyldum should win for The Imitation Game because he does an amazing job building up tension and suspense and portraying the "behind the scene" action of World War II.
Best Animation
The Tale of Princess Kaguya
How to Train your Dragon 2
The Boxtrolls
Big Hero 6
Song of the Sea
Brian: While this category is weak this year, Big Hero 6 should win because it has a good plot with comedy that children enjoyed seeing.
Himani: How to Train your Dragon 2 will take this Oscar home because it exceeds the expectations raised by the original. How to Train your Dragon 2 blew viewers, and critics away with its stunning animation and story.
The nominees are all top notch this year and the final decisions will be extremely difficult. The 87th annual Oscars that will air on Sunday, February 22nd on ABC at 7pm, hosted by the humorous Neil Patrick Harris. Tune in to see all of the interviews, red carpet fashion, and of course, the winners.