Staff picks for favorite rom-coms
As February has come to an end, the Crier staff reflected on some of their all time favorite romantic comedy movies. Here is a list of some favorites they've watched in February!
1) "10 Things I Hate About You" – (Arisha, Entertainment Editor)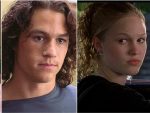 "10 Things I Hate About You" is the perfect rom com to watch around this time of year. The movie revolves around high school teenager Kat Stratford, who in comparison to her younger sister and most girls her age, has a more abrasive side and no interest in dating boys. In an attempt to get Kat to date a boy so her sister would be allowed to as well, she crosses paths with Patrick Verona, the typical irresistible "bad boy." What started off as just a deal, turns into an unexpected romance between the two and allows Kat to let her guard down. This movie is a perfect heart-warming and cheesy must-see classic that makes you laugh and even cry at many times. Grab some popcorn with a loved one and enjoy a movie night with this traditional old school rom-com!""
2) "Love Actually" – (Sarah, Editor In Chief)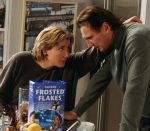 "Love Actually" is a triple threat, as it is a romantic comedy, holiday classic, and star-studded, following several characters, each with their own storyline. One common thread amongst these characters' stories is their search for love, whether it be an unrequited love, an unexpected love, or a familial love. Follow the prime minister (Hugh Grant), a nine year-old boy (Thomas Brodie-Sangster, a cheating boss (Alan Rickman), and more, find their true loves. This movie will make you laugh and cry (that may be because I cry at anything and everything) at any time of the year.
3) "She's the Man" – (Connor, Writer)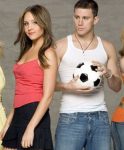 "She's the Man" is about a girl who impersonates her brother in college. The movie is not only funny and consistent, but it's a timeless classic. It has the main character switch with her brother and become a man. When I first sat down to watch it, I was hesitant and had low expectations but was blown away by how well-written and delivered the jokes were. Even if you tend to dislike rom-coms, this movie tends to break the cheesiness of rom-coms and makes a unique and funny experience that I would recommend.
4) "Crazy, Stupid, Love" – (Iqra, Lifestyle Editor)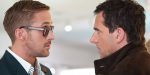 "Crazy, Stupid, Love" provides a humorous take on the ups and downs of romance, while still meeting the heartwarming standards of rom-coms. It follows middle-aged Cal Weaver as he struggles to cope with his recent divorce and emotionally put himself back together. He is acquainted with young, charming Jacob Palmer, who takes it upon himself to help Cal regain self confidence and feel comfortable dating again. The story intertwines the romantic struggles of Cal and Jacob as they both try to navigate their love life. The movie is funny, relatable, and a must watch for anyone who loves romantic comedies.
5) "Crazy Rich Asians" – (Michelle, Editor In Chief)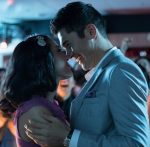 "Crazy Rich Asians" focuses on the story of Rachel Chu as she meets her boyfriend's family. What Rachel doesn't know is that her boyfriend, Nick Young, is from the very wealthy and influential Young family in Singapore. As Rachel and Nick attend a friend's wedding in Singapore, the two protagonist work through the struggles of their own relationship while facing Nick's disapproving mother. The movie is sweet and romantic while managing to work in a lot of good laughs. "Crazy Rich Asians" is also a significant accomplishment in increasing minority representation in Hollywood with its all Asian cast.
6) "Love, Simon" – (Rhea, Features Editor)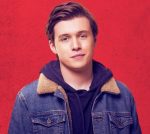 "Love, Simon" follows Simon, a high schooler, who is trying to adapt to society as a gay teen. One night as Simon is scrolling through Tumblr, he discovers Blue, who is going through the same difficulties with being gay. Seeing their relationship form warmed my heart, and at every turn I felt giddy for the two. It almost feels like Simon is your friend, in the aspect that you empathize with Simon and root for him as he furthers his relationship with Blue. The movie allows you to see Simon as just another person; Simon's sexuality doesn't define him entirely as a person. The film plays an important role in the entertainment industry, as it normalizes gay relationships and dismisses the stigma around gay people. It's a cute, fluffy romance, so a good movie to watch when you want the feels.
Images come from ScreenRant under Fair Use.