Conant counselor finishes Ironman, places 204 out of 2500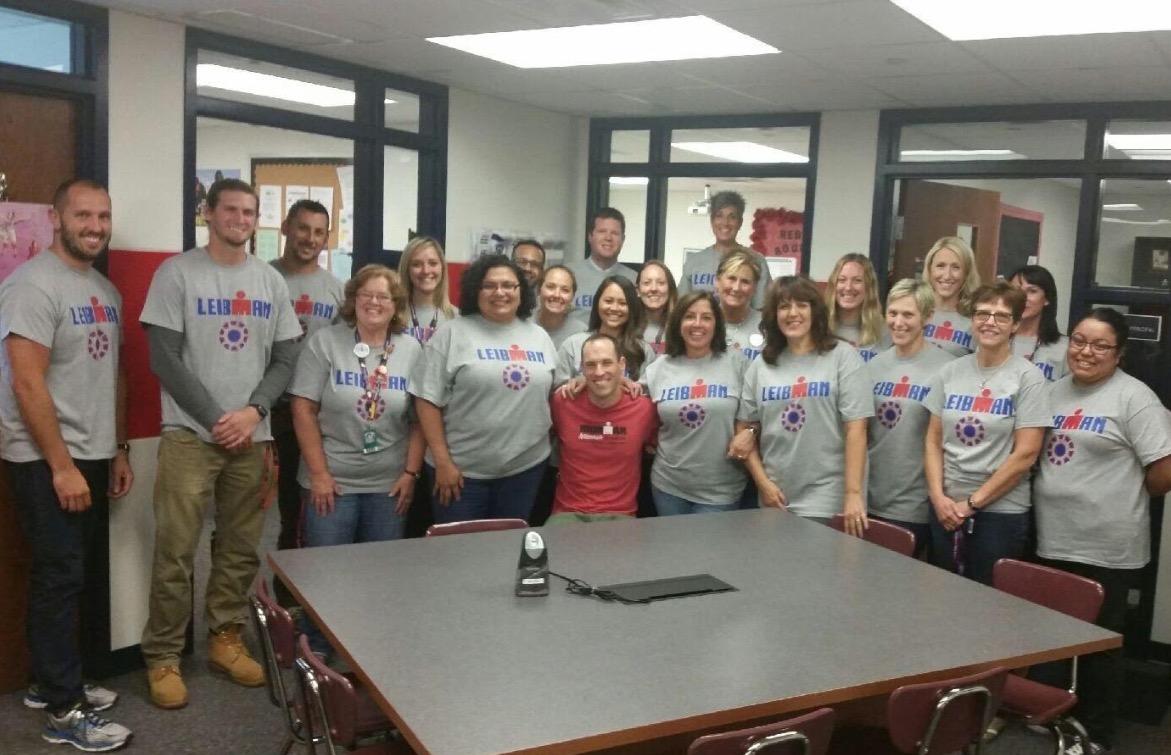 Thousands watch and cheer as you get out of the water after swimming 2.4 miles, tired and ready to ride a bike for 112. As you take a few breaths you realize you still have to run 26.2 miles. You perform all of this in one day without any breaks.
Red team counselor Adam Leibman completed all of three events in a little over 11 hours, placing 204th out of 2500 in the Ironman Triathlon on September 11, 2016 in Madison, Wisconsin.
Leibman relished every second of the race. "It was a blast…I loved it," he said.
He explained one of his goals was to have fun and enjoy the experience. His strategy was to avoid trying to keep up with the others and not focus on what place he received. "I wanted to race my own race," he said.
His family and friends came out to support and cheer him on at various points in the race. He said it was a great atmosphere having so many people all around the city to support him.
Friend and colleague, counselor Matt Wiley, was not able to make it to the race like he had hoped, but said that he had seen pictures of Leibman competing. "He was smiling and giving people high fives as he was running, so you could tell he was having fun," said Wiley.
No specific part stuck out to him as being the most difficult, but Leibman said that swimming was the most intimidating. "It was total chaos….you're getting kicked and hit and, at one point, I swallowed a bunch of water…so that, like, freaked me out a little bit," he remembered. "That was the part of the race I was most uncomfortable with."
Six months prior to the event, Leibman began training for it. He said he went through an extensive 24-week training program leading up to the race in order to be in his best shape physically for the race. He also said he ran a marathon and a half triathlon last year to have some familiarity with big races.
"The training for it was really hard," recalled Leibman. "The past six months have been a lot of training and time." The preparation took time away from his family, but he was still excited to compete.
When exercising nonstop for six months, accidents seem almost prone to happen. Luckily, Leibman said that out of all the things that could have gone wrong, nothing did. "I wouldn't change a thing," said Leibman. "The whole day was just perfect."
Leibman said that while he loved his experience, he doesn't think he will ever do another Ironman.