Essential fall fashion pieces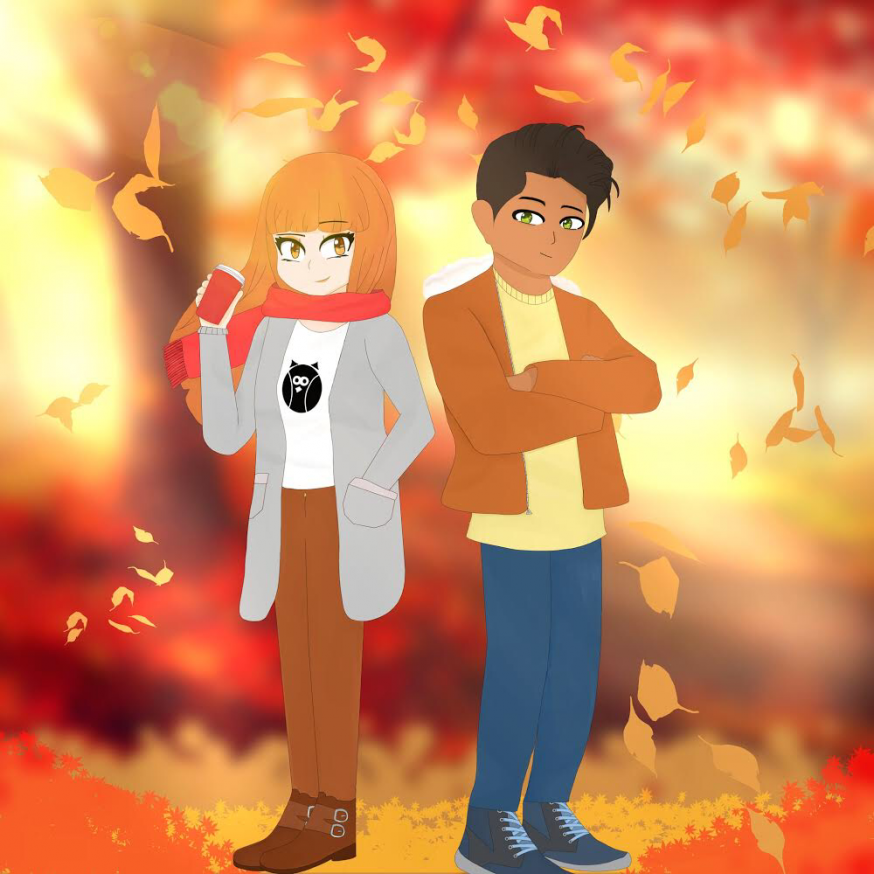 Alaa Hussein | Conant Crier
Fall provides the perfect opportunity to pair different articles of clothing with one another to create a comfortable yet fashionable look. Here is a list of different pieces that can all be intermingled to create fashion-forward looks in the season of pumpkin-spice everything and warm-colored leaves.
Scarves
A scarf is a stylish way to stay warm without looking too baggy or bulky. Knit scarves are essential for not only accenting your outfit, but having extra warmth against the chilly weather. They are also versatile; from wrap around to infinity scarves, there are various ways that scarves can be styled. It is an easy addition to any look–just choose a scarf that complements the color scheme of your outfit.
Flannel
Flannels are a classic, must-have piece of clothing for the season. The special thing about a flannel is that you can dress it up or down. Aside from the classic buttoned-up look, you can pair a flannel with a solid-colored t-shirt and tie it around you waist or keep it unbuttoned.
Boots
Leather boots, ankle boots, thigh high boots, or any formal looking pair in general adds so much to fall outfits, especially when paired with pieces such as sweaters. Target offers a wide ranges of styles at an affordable price. The most convenient part of boots is that you can pair the same one with multiple outfits while still making every outfit look original. They are also good for combating harsh fall weather conditions, such as wind and occasional snow.
Cardigans
Cardigans can be worn as a casual, cozy layer to your outfit or a light, elegant jacket. They can be paired with almost any outfit, making it a fashionable option to stay warm indoors. The combination of designs and colors are endless.
Sweater
Fall's not called called "sweater weather" for nothing! Needless to say, a sweater is the common option to being snug while also making a statement. Striped sweaters are a fall classic, as well as knitted sweaters. They are often in the warm color scheme but can also be expanded to light and neutrals. You can achieve a simple and relaxed look while still looking put together.
Leather jacket 
Solid-colored leather jackets are often worn on top of a stylish and plain top. The lapels, or triangle-shaped pieces of fabric that are folded near the collar, along with the perfect fitting of a leather jacket, add a smart and sophisticated  look.