Fun activities to put you in the fall mood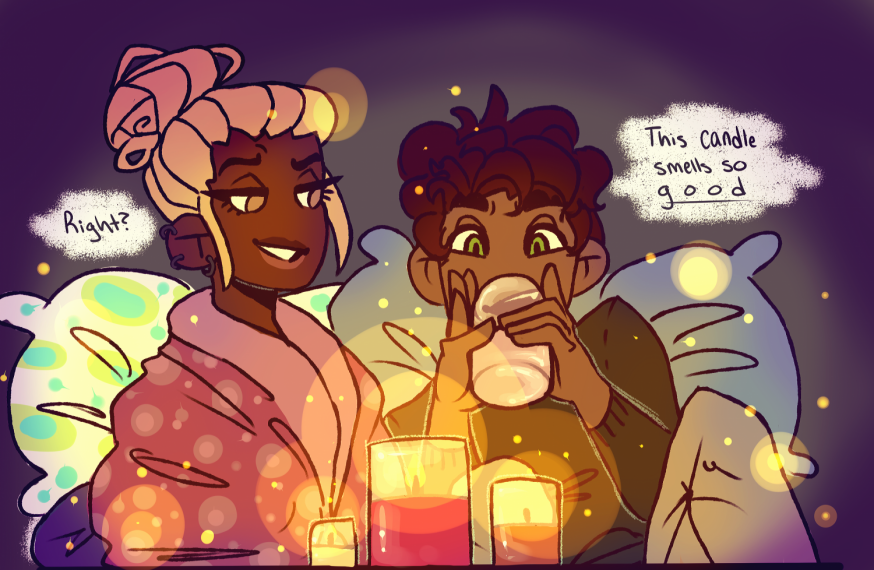 Yoana Izevkova
Besides the cliché fall activities like apple picking or going to a pumpkin farm, there are many simple things that scream fall. These activities will instantly put you in the fall mood.
Go Black Friday shopping
Black Friday only comes once a year. Don't let it pass without taking advantage of it. Research the best deals close by and grab a group of friends or family and have an early Christmas by rewarding yourself with presents.
Light candles around your house
The spirit of autumn can easily be felt with the sweet scent of candles around your house. Bath and Body Works has a special fall line with smells like Pumpkin Apple, Pumpkin Pecan Waffles, Flannel, and Sweater Weather. Light them up to create a cozy environment. This makes the perfect ambiance for you to relax and curl up with an interesting novel.
Keep up with the football season
While not everyone has the time to tailgate at a football game, or the tolerance to sit in the cold weather, staying up to date with the season just by watching it on television will make you feel the fall traditions. Whether it be a game day party or a casual setting, watching football is special for the fall season.
Learn to bake
Use Thanksgiving as an excuse to bake more. More baking equals more food, after all! Stock your pantry up with anything and everything cinnamon and pumpkin flavored. There are numerous YouTube videos on baking, as well as cookbooks for pies, cakes, cookies, and more. A YouTube channel called "Tasty" posted a video called "20 Tasty Fall Desserts," and there are countless more baking videos on the Internet.
Be Grateful
Since Thanksgiving is a fall holiday, take the time to be introspective and count your blessings. There are many ways to go about this: create a jar with slips of paper of your blessings, keep a gratitude journal, or type out your list.
Read a book by the fireplace
There's countless movies where a character sits by the fireplace, curled up with a good book and a cup of tea. Stay warm in the chilly fall weather by wearing fuzzy socks and making time to read a book you've always wanted to read. Since you won't be able to do much physical activity outdoors due to the cold weather, this is an easy alternative pastime. Browse through the countless options on the Barnes and Noble website to find a great book to fit your mood.
Plan for winter holidays
If the fall holidays don't excite you, get in the holiday spirit with countdowns and plans for winter decorations. Create an early advent calendar and look forward to those activities.