Conant to honor fallen Cougars with Memorial Park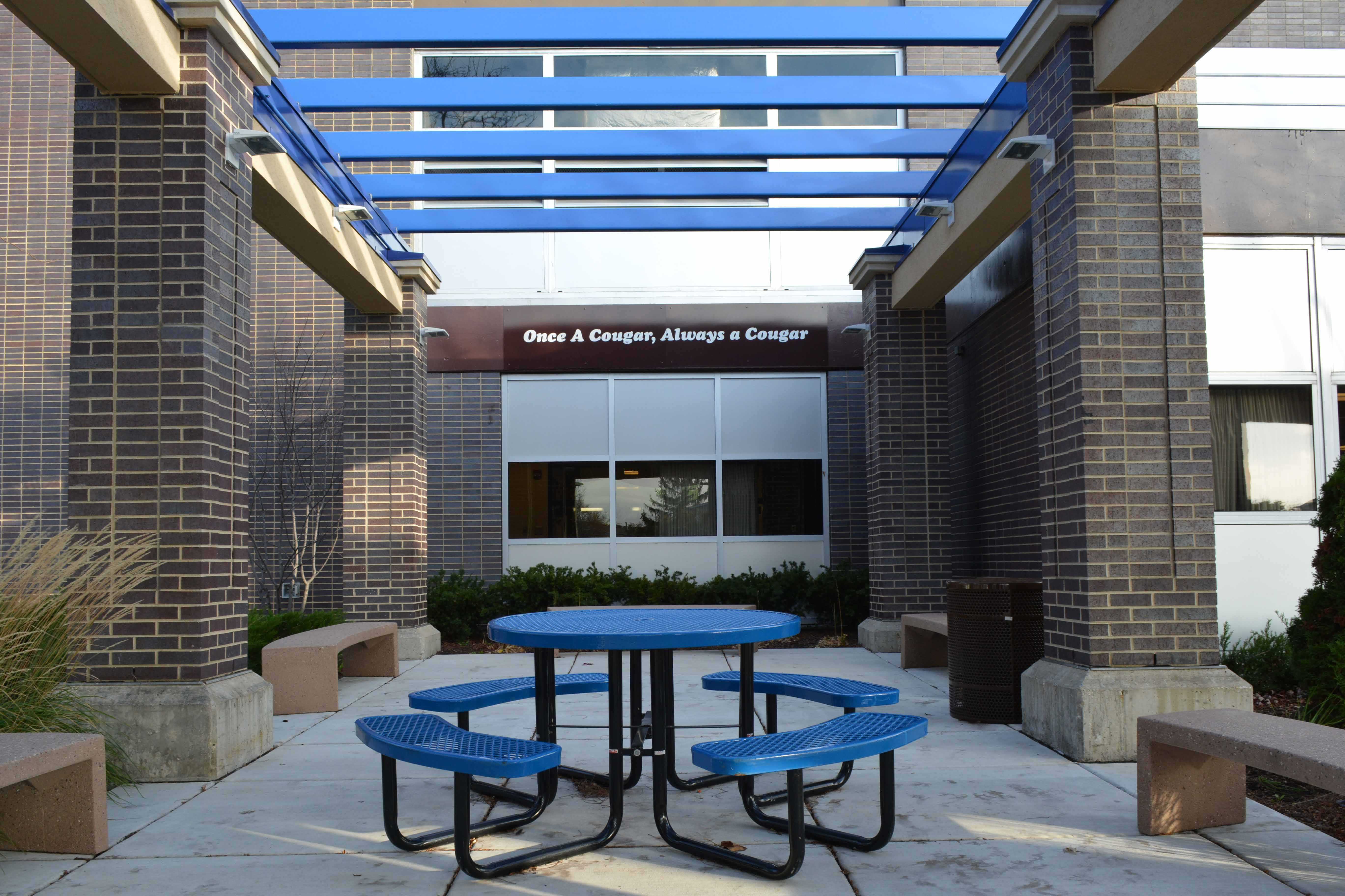 Conant plans to unveil the newly created Memorial Park for Fallen Cougars in mid-November. The purpose of the park is to memorialize members of the past or present Conant family.
Dr. Robert Small, assistant principal and person in charge of the memorial park, said, "In the past, we've allowed people to buy trees, get commemorative rocks, but you've got to be careful because as more of our Cougar family passes away, and the more things we allow, we begin to look like a cemetery."
Small said that he and his secretary, Bonnie Wiszowaty, tried to come up with a way in that every Cougar could be memorialized in one spot, and this was the solution.
It will be located in between Doors 1 and 3 under the "Once a Cougar, Always a Cougar" sign. There will be a bronze plate screwed to each of the bricks as the plates become available.
For a deceased staff member, the 2 -by-4-inch plate will display his or her name and department. For a former student, it will say his or her name and graduating class. For alumni who have served in the armed forces, their military branches will be added to the plate. They will also receive a special forest green plate instead of the standard bronze one.
In total, 30 plates have been purchased. However, you can still and will always be able to buy a memorial plate. A donation of $80 to the Cougars In Need Foundation will cover the purchase of a plate, engraving and installation, allowing anybody to memorialize a fallen Cougar.
Anybody can choose to memorialize someone who was considered a member of the Conant family. Use the online form at the link below or pick up a paper copy in the main office to fill out a memorial form.