Plum Grove Road construction impacts students' commute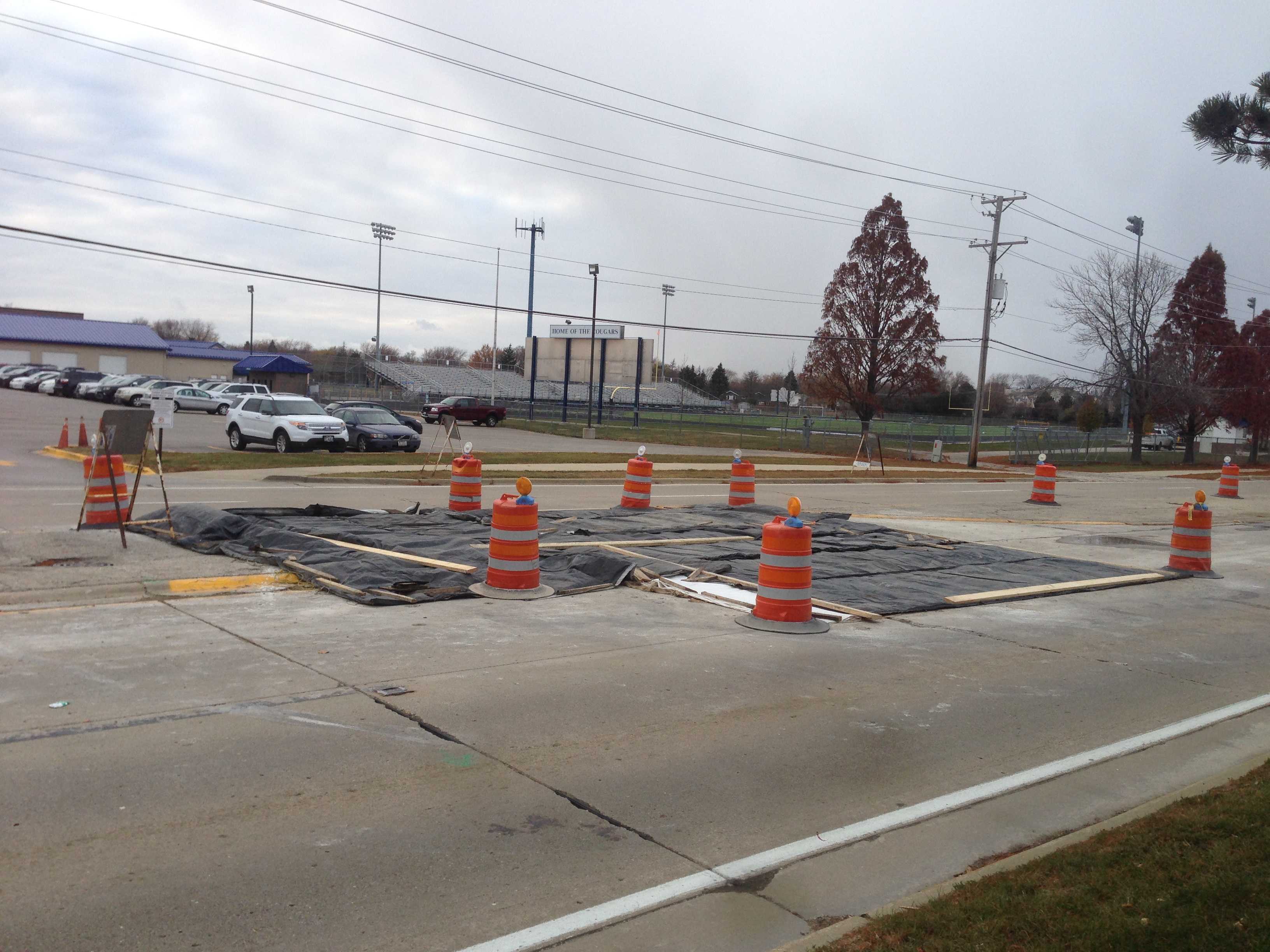 Starting Thursday, November 13, construction will begin on Plum Grove Road. The road construction will finalize the repairs that were needed due to the water main break that occurred in September. The Village of Schaumburg plans to have the construction done by Monday, November 17.
According to an email sent by Assistant Principal Michael Plaza, these following traffic modifications will be made:
Northbound Plum Grove Road will merge into one lane starting just south of Cougar Trail until just before Higgins Road.
All right turns into the campus will need to happen at the light on Cougar Trail; the use of the stadium parking entrance going southbound won't be permitted.
Only right turns will be permitted onto Plum Grove Road from the stadium exit.
Buses will be given priority when exiting and entering the campus.
It is recommended to allow for more travel time when entering and leaving campus, to use back roads instead of Plum Grove Road, and the staff should consider parking in the east parking lot. When asked, students had varying opinions about the construction that lies ahead and the effects it will have on their commute to and from school.
"It's better to get it done sooner than later. Problems might occur during winter when we won't be able to fix [them]," said Spencer Metcalf, a junior.
Smit Desai, a junior, however, said it'll be really annoying trying to get in and out of school because of the traffic.
Junior Amanda Locascio agreed with Desai and said, "For most people, the back roads are out of their way and going through there will be just as long as suffering through the traffic. I'll have to get up early and sleep less."
For buses, the routes before school will be rerouted to enter the campus from southbound Plum Grove Road rather than turning left into Conant's parking lot from the road. After school, the buses will line up in front of door 25 in reverse order (facing the stadium) and use the stadium exit.
Melynda Meyrick, a sophomore that relies on the bus for transportation, said, "I don't think it's smart to start construction now because it's almost winter and the cold always affects something like causing delays in the construction."