Conant softball wins MSL championship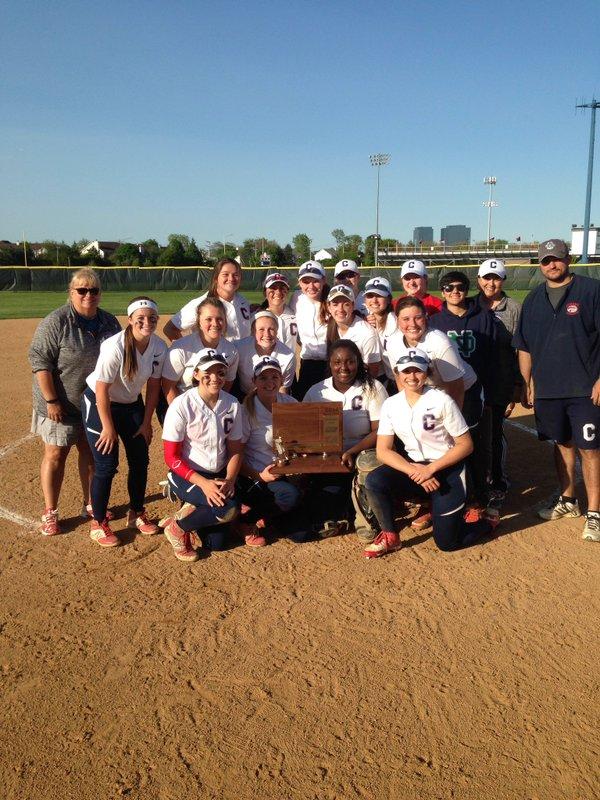 The Lady Cougars played a highly-anticipated game against Elk Grove High School for the MSL Championship on May 19, ending in a 1-0 victory, with senior Sara Neuman pitching a perfect game for her last home game.
Elk Grove and Conant have fought for the MSL championship twice before. In both 2011 and 2012, the Cougars edged out the Grens. This 2016 game gives the Cougars their third MSL championship title in six years. The west champion Conant was 22-5, 15-1 (regular season and in conference, respectively) before the game, and the east champions Elk Grove were 23-5, 12-4. Conant also played Elk Grove on May 2 and defeated them 4-0.
The  low score came from a solid Lady Cougar defense. A hit from senior Dream Aaron got her on second after an error, and sophomore Makenna McCarthy hit her in for the only run of the game, making the score 1-0 in the 3rd inning.
Sophomore Jackie Burchfield said, "We stayed consistent all the way to the end, not allowing Elk Grove to have an opportunity."
Junior Lauren Grezlak said, "Sara has been pitching absolutely great all year. We just had to have solid defense and take advantage at the plate when the chances came. Luckily, we did enough to get her the win."
Neuman said, "It was very overwhelming because it was my last time on that mound on that field, but it was important for me to treat it like any other game."
Nueman added, "It'd be great to meet our team goal of making it to where we were my sophomore year, sectional champions, but we can only take it one game at a time."
The team begins its postseason next Tuesday, May 24, at Bartlett High School.