The hidden gems of Schaumburg
Late starts, weekends, and Thanksgiving break are all times for you to relax and hang out with your friends. But, most people don't want to drive or can't drive all the way downtown to visit cool, exciting places. However, there is more to Schaumburg than Woodfield Mall. Our town has a lot of hidden gems to offer — here are a few.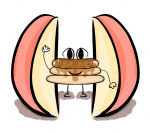 Caroline Lucas
Walker Brothers
Walker Brothers is a local pancake house that has been serving delicious breakfast food for over 50 years. One of the most famous dishes from Walker Brothers is the Apple Cinnamon Pancakes, filled with a sweet blend of apples and topped with a sugar glaze. They also serve fresh-squeezed orange juice, homemade skillets, and omelettes, making it a great breakfast spot for a late start day.
Address: 18 S Roselle Rd, Schaumburg, IL 60193
Trickster Art Gallery
Abstract structures, intricate paintings, and dinosaur statues: all of these masterpieces can be viewed at the Trickster Art Gallery. This local museum is dedicated to Native American culture and history, with exhibits like timelines of different Native American tribes and presentations by guest speakers. If you like what you see, there are volunteer opportunities to help preserve the space.The Trickster Art Gallery also holds an annual, three day event to honor Native American veterans and celebrate their traditions. 
Address: 190 S Roselle Rd, Schaumburg, IL 60193
D'licious Crepes and Roti
D'licious Crepes and Roti is an Indo-French café in Schaumburg, sreving street food from both India and France. Some of their most popular foods are the chicken and asparagus crepe, La Noix de Coco, samosa bowl, truffle fries, and their paneer tikka salad. Despite being in the suburbs of Chicago, their art pieces and decor will make you feel as if you are on the streets of India and France at the same time. 
Address: 225 S Main St, Bartlett, IL 60103
Laugh Out Loud Theater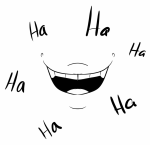 Caroline Lucas
After a long week of school, the LOL theater is the perfect place to destress. The LOL theater has shows like Instant Musical and Santa's List, where the audience can sit back and relax or join in on the fun. They also have a concession stand for you to grab a snack and a bar where you can ONLY get mock-tails. If you liked the show, the theater also provides improv lessons during the day.
Address: 601 N Martingale Rd, Schaumburg, IL 60173
BIBIBOP 
This is for all our BTS fans out there. BIBIBOP puts an American twist on the Korean traditional dish: bibimbap. The menu is a "Build Your Own" system, where you are able to choose what goes into your bowl. You start off with a base (noodles, rice), then add meat/vegetables (chicken, spicy chicken, steak), and, to top it all off, a sauce (gochujang, sesame). They also serve miso soup, which enhances the taste of your meal by tenfold.
Address: 1022 N Meacham Rd, Schaumburg, IL 60173
Tous Les Jours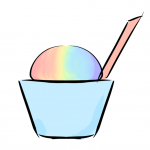 Caroline Lucas
Tous Les Jours is an Asian-French fusion bakery, a somewhat unusual but nonetheless delicious combination. They serve a wide range of Korean and French breads and pastries. This place will definitely satisfy your sweet tooth. But beyond the cloud-like cakes, sweet croissants, and crisp macarons, the bakery also makes makes savory dishes like sandwiches. It's a great place to hang out with friends and family. Plus, the light café music and simplicity of the decor make this a great place to study, too.
Address: 20 E Golf Rd, Schaumburg, IL 60173
Hugs and Mugs 
Hugs and Mugs is a gift shop and café in collaboration with Gigi's Playhouse. The shop is an internship program that prepares adults with Down Syndrome for the workforce. Through the program, adults learn about sales and interacting with customers. You can personalize mugs, water bottles, and other items at Hugs and Mugs. They also sell gelato and coffee. Going to Hugs and Mugs supports their program and allows adults with Down Syndrome to be more confident and feel more connected to the community. 
Address: 2350 W Higgins Rd, Hoffman Estates, IL 60169
Chocolatines 
Chocolatines is a local chocolate shop perfect to satisfy your cravings. It sells seasonal chocolates, gourmet collections, and chocolate-covered snacks as well.The prices range from affordable to expensive. Either way, the chocolates are worth the price. Their yellow-gold-diamond chocolate collection sells for $98, for example, while their chocolate pretzels are only $7. If you are not a chocolate fan, these chocolates also make great gifts. They'll even wrap them up for you.
Address: 1101 Tower Rd, Schaumburg, IL 60173
Coffee Haus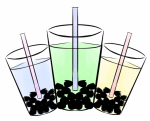 Caroline Lucas
Coffee Haus is the perfect place to hang out with your friends while sipping on bubble tea. This cafe has an array of foods, including, tea, smoothies, bingsoo (traditional Korean shaved ice with toppings), waffles, ice cream, and more. Its comfy interior provides an ideal place to just relax and have a quick snack. 
Address: 209 W Golf Rd, Schaumburg, IL 6019
Kura
Revolving sushi is common in parts of Japan, but Kura brings it right here in Schaumburg. Whether you are a sushi lover or not, the revolving bar allows you to enjoy a variety of your favorites or try out something new. You can sit and chat with your friends in the booth and easily pick up any dishes that look appetizing to you without having to deal with the anxiety of paying before knowing what your order looks like.
Address: 1719 E Golf Rd, Schaumburg, IL 60173
Bonchon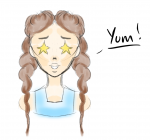 Caroline Lucas
Fried chicken is a true American delicacy; however, this restaurant adds a Korean twist. Bonchon adds a crispy crunch to the chicken, or brush it with a spicy or soy garlic glaze. The menu also has more mainstream Korean dishes, such as tteokbokki, japchae, and bibimbap, but their specialty dish is still their marinated fried chicken. After eating at Bonchon, you'll be asking: Popeyes who?
Address: 1408 E Golf Rd, Schaumburg, IL 60173
And there you have it, eleven new place for you and your friends to explore and hang out at. If you visit one of these places, don't forget to tag @ConantCrier on Twitter to let us know what you thought.