Homework-free weekend would give seniors time to focus on future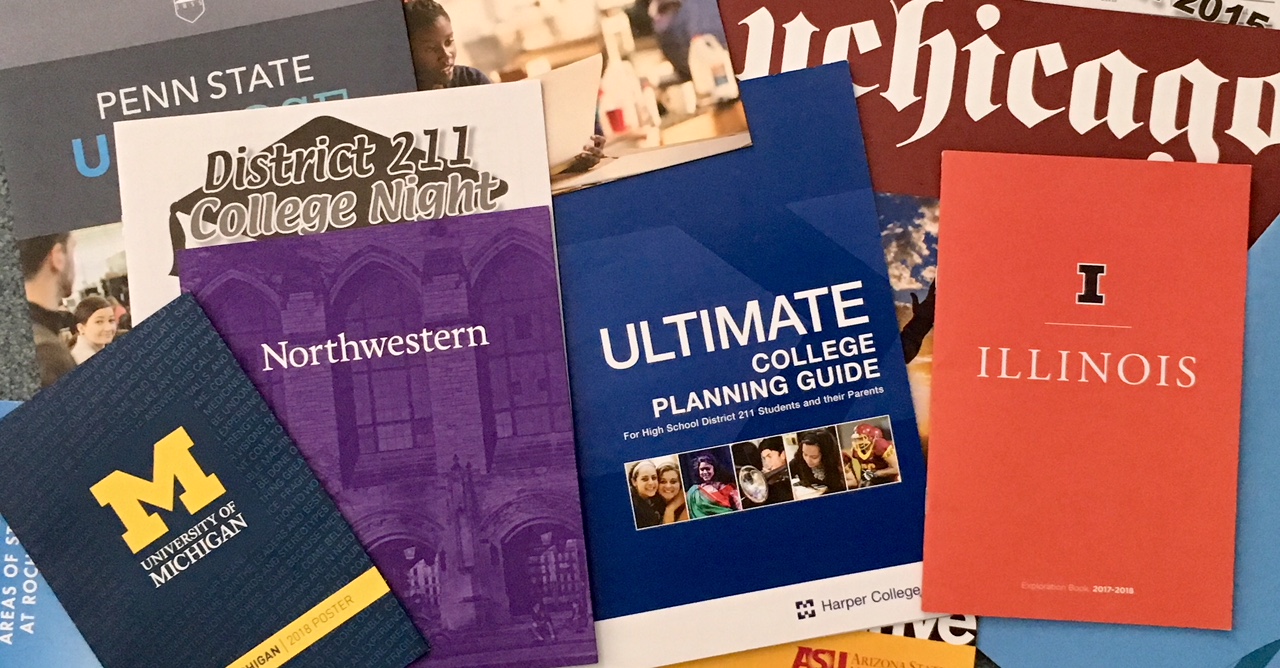 Every student looks forward to their senior year and all the fun it entails, from toga day to senior prom. Parents, neighbors, and siblings repeat the cliche "junior year is the hardest and once you're a senior, you can just relax" so often that it seems like it has to be true.
However, as most seniors can attest, this is not quite the full story. Approximately 96% of Conant's graduating class is college-bound, with about 60% of students planning to continue their education at 4-year schools.
Bearing in mind the time and effort it takes for students to thoughtfully complete their college applications, the Crier believes Conant should designate a homework-free weekend for seniors to encourage students to focus on their applications.
This strategy was introduced seven years ago at Hinsdale High School District 86 to give "harried seniors a little breathing room," according to the Chicago Tribune.
The need for this extra time is legitimate. The college application process has never been more competitive or time-consuming. According to the College Board, most counselors recommend students apply to five to eight colleges. Many students apply through the Common Application, which over 700 schools accept. The Common Application is notorious for requiring a 650-word personal essay. About a quarter of the schools on the Common Application also require additional writing from their applicants. In addition, the most popular 4-year college for Conant students, University of Illinois at Urbana-Champaign, requires an application completely separate from the Common Application, with one to two 400-word essays. Finally, Conant's students services department advises every student to complete the FAFSA for financial aid opportunities.
None of these tasks are trivial, and when combined, they amount to a lot of paperwork and writing for seniors. And while it's critical to meet deadlines during the application process, it can be hard to find time to work on applications between obligations from school, sports, clubs, and work, especially because many students take on their most demanding schedules during their senior year.
Weekends are generally seen as the best time to work on applications, but if seniors have too many long-term assignments or simply need to catch up on school work they weren't able to finish during the week, this time can quickly dwindle away. Having a homework-free weekend would help seniors stay on track with their goals. It would be easier for students to devote their energy to applications if they could work without any nagging stress about classes.
Conant already does a lot to support students during the college application process– from offering help with financial aid, to allowing students meet with college representatives during school hours. However, for seniors who already know where they will be applying, the most valuable gift the school could give is time. A no-homework weekend would be a much-appreciated chance for seniors to make sure they are where they need to be with their applications. It would relieve stress about the application process, and grant some peace of mind.
Arranging a homework-free weekend would require planning on the part of administrators and teachers. To fully commit to this proposition, assignments and tests might need to be moved up, pushed back, or modified. Yes, it could be slightly inconvenient, but our student body's future is worth more than these minor disruptions.
Conant should schedule a weekend without homework to provide seniors a few days to concentrate on what will ultimately determine the next four years of their life and beyond. Early action deadlines are fast approaching on Nov. 1, with regular application deadlines following close behind in December and January. So when should this weekend take place? Any weekend before winter break could help, but the sooner, the better.