Fact-checking could have prevented the Capitol riot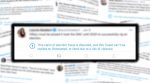 Charlotte Stanton

On Jan 6, many Americans tuned into news channels to see a violent mob breaking into the U.S. Capitol building. With five people dead and many more suffering injuries, the FBI has launched an investigation and have begun to arrest individuals who were identified participating in the event. Photos of the riot have gone viral and the nation is reeling from this attack on our democracy. 
The attack was appalling, but the worst part is that it could have been avoided. Trump supporters were led to believe that the election was stolen from them and were encouraged to act violently by the president himself. 
For months before the election, Trump and numerous Republican government officials made claims that there would be fraud among mail-in ballots. While there was no evidence to support these claims, many Republicans believed their words and continued to undermine the validity of absentee ballots. 
Conspiracy theories and baseless accusations of election fraud were fed to Americans by Trump and high ranking government officials, inciting anger among Trump supporters. A Washington Post survey shows that 129 Republican Congress members supported Trump's claims of election fraud, while only 10 opposed them and more than 100 chose not to say anything. This was enough to convince 70 percent of Republicans that the election wasn't fair or free.
When news outlets projected Joe Biden as the president-elect, Trump took to Twitter to claim that the election was rigged. As a result, many of his supporters denied election results, hollering that the election was stolen from them. Yet former Attorney General William Barr said that the Justice Department has not discovered voting fraud "on a scale that could have affected a different outcome in the election."
It's okay to be upset about the election results, but claiming the election was stolen is absolutely ridiculous. That's not democracy – that's being a sore loser.
What's more is that several right-wing news outlets only furthered claims of election fraud, misleading viewers to believe that the election was actually rigged. The Trump campaign and commentators on Fox News, Newsmax, and One America News claimed that electronic voting companies Smartmatic and Dominion were used in swing states to manipulate votes to Joe Biden's advantage. 
After both companies threatened legal action for defamation, Fox News and Newsmax released statements acknowledging the false claims and highlighting the lack of evidence for suggesting the voting machines led to fraud.
With the false claim of election fraud being spread by both government officials and news sources, Trump supporters were misled to believe that the election was stolen from them when in reality, it wasn't. They blindly trusted their sources to provide them with credible information without checking their validity. 
In a world where politics are so polarizing, we have to remember to fact check all claims. Look for credibility and unbiased sources, as political leanings can impact the way facts are reported. Check sources with different political views to better understand situations and prevent violent outbursts like the Capitol riot.
And most importantly, listen to each other. We must continue to respect all opinions despite our disagreements. Regardless of who you supported in this election, we are all Americans and we all need to do what's best for our country.