What if the coronavirus pandemic happened in 2010?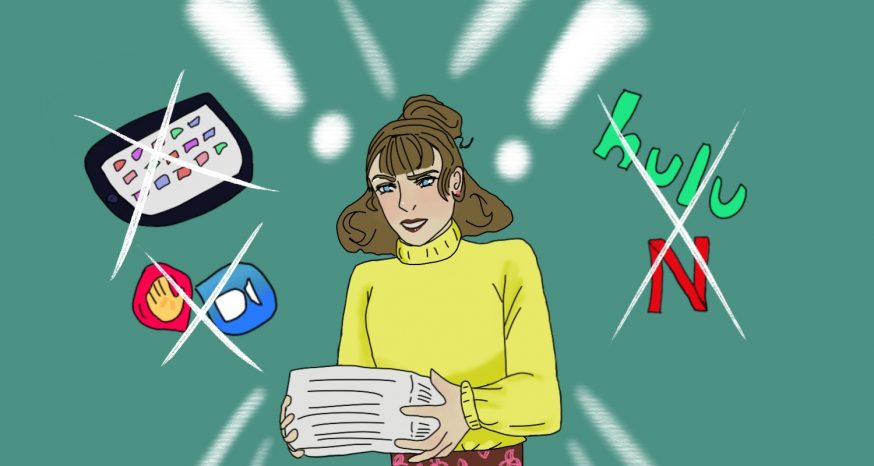 Nomin Ganbold
In our current situation, it's easy to complain and stress out about many things. We complain about being stuck inside and about the cancellation of various school functions and tests. What we don't realize is how lucky we are to have the resources we have today. 
We don't see that the technology we have today allows us to continue to do so many things while staying safe. The best way to change this perspective is to create a hypothetical situation.
What if the coronavirus pandemic broke out in 2010? Our current situation would be much different. Without the technology we have today, our situation would have been much worse.
Today's technology allows students to continue learning, which is something they should be grateful for. School districts would have struggled to keep schools in session due to the lack of technology.
Technology Department Chair Paul Kim said, "Obviously, E-Learning would not take place because not all students would have a computing device as iPads and Schoology were introduced to the district in 2011."
There is the option of printing out materials, having students come to school to pick up the materials, and self-learning through textbooks. However, this is not a safe idea as it forces students to be in contact with more people and promotes the spread of the disease. Students would have a harder time contacting their teachers and would have to go through the curriculum on their own.
"Due to the difficulty in communication and the teachers' inability to post teaching materials as easily as we do today, it would be very difficult to do all that is needed to go through the curriculum," Kim said.
Staying entertained would have been much harder than today, too. Hulu and Netflix were the only streaming services, providing shows that were currently on-air and from the past. However, Hulu and Netflix aired their first original series in 2012 and 2013, respectively. 
We would also not have been able to stay in contact with our friends or see their faces as easily as we do today. Apple Facetime was introduced in 2010, but it was only available to Apple users. There were a variety of messaging apps, but none included video calls.
Sarah Kim, '22, said, "I use Zoom a lot to keep up with my church small group. This Sunday, our youth group met on Zoom, and it was really cool seeing everyone after so long."
Today, businesses are holding meetings through video conferences. However, this was not a viable option in 2010. Services like Blue Jeans Network and Zoom were founded in 2011. Most people would have only been texting and calling each other in 2010. 
During these uncertain times, we must remember to use what we have to our advantage. Talk to your loved ones, stay entertained, and continue to learn and work using the technology we have today. Technology allows us to stay connected in difficult times like these. Use technology to continue living life while staying safe inside.