Movies to binge-watch this spring break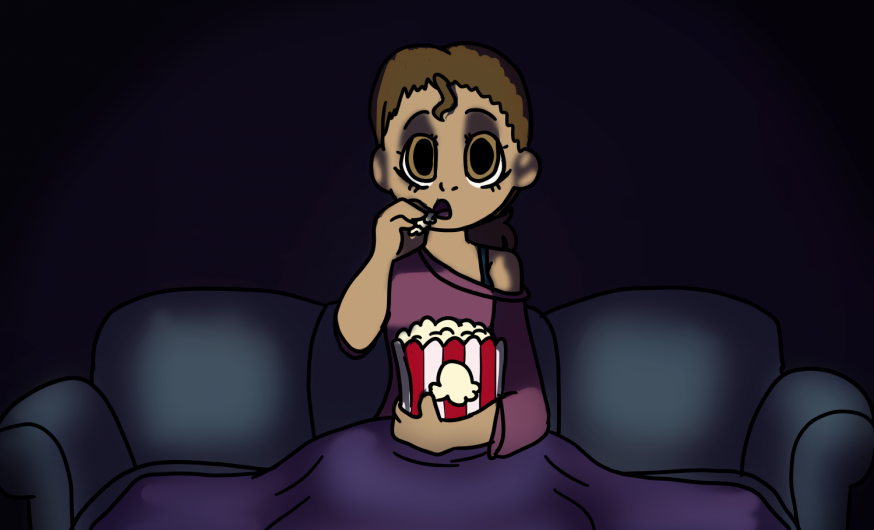 Julia Hajduga | Conant Crier
With the spread of Coronavirus, and the upcoming two-week long spring break, many people are spending a lot of time indoors with no idea how to beat their boredom. Here are some great movies to binge-watch, or rewatch, to keep you entertained on your extended spring break. 
"Tall Girl": Netflix
"Tall Girl" is an uplifting movie about a teenage girl, named Jody, who is self conscious about her 6'1" height. The movie takes viewers through her journey of accepting who she is, and realizing that her height is another part of her beauty. This continues the trend of society breaking out of traditional beauty standards in films, making this a great pick! 
"Dumplin": Netflix
Dumplin is a movie that stars Willowdean (Danielle MacDonald) as the plus sized teenage, daughter of a beauty queen (Jennifer Aniston). Willowdean, along with her outcast acquaintances and best friend, decides to sign up for a pageant to rebel against the idea that only thin girls can be beautiful. With warm, relatable characters, and an engaging plot, this film is another inspiring pick. 
Harry Potter: Google Play, Youtube, Amazon
While there are many great new releases, Harry Potter movies always leave Potterheads nostalgic. From dark, somber feels to a vivid, magical world, it's almost impossible to get sick of watching Harry Potter movie marathons. If you get extra bored, you can visit Pottermore to figure out what house you're in!
"Rush Hour": Hulu
"Rush Hour" is a classic that is a tasteful mix of action and comedy. With the heroic Jackie Chan and his hilarious partner in crime, Chris Tucker, the Rush Hour trilogy never failed to deliver a film that keeps viewers on their toes. 
"Mean Girls": Hulu
"Mean Girls" is a movie that takes place in a stereotypical high school environment divided into cliques. With the main character learning to cope with the changes in her social settings, Mean Girls is a relatable movie for high schoolers, even though it can be a bit dramatic. Whether you've never watched it, or you wear pink every Wednesday, this movie is bound to make you laugh.
"Mcfarland, USA": Hulu
"Mcfarland, USA" is based on a real story, where former football coach, Jim White, moves to a predominantly hispanic neighborhood. While both the coach and his players have a rocky start, White realizes that these guys are exceptional runners with stunning work ethic. This movie shows the development of these kids and their discovery of the true spirit that comes with the passion for sports. 
 "Step Brothers": Netflix
"Step Brothers" is an iconic comedy starring Will Ferell and John C. Reilly as immature adults living with their parents. When both of their parents decide to get married, both men are forced to cope with the presence of one another. This twist on the typical movie, where the step-siblings never seem to get along, is brought to another level by watching grown men fight with one another. With a light-hearted feel and humorous plot, this film is bound to make anyone laugh. 
Any Disney Movie: Disney Plus
With the arrival of Disney Plus, everyone's childhood is right at their fingertips. With just a few scrolls, you already have numerous Disney movies that you can rewatch with your family. From "Mulan" to "Tarzan" to all four Toy Stories, Disney plus has it all. Disney Plus also has original content like "High School Musical: the Series" and "Diary of a Future President."