Edge of Seventeen captures realities of teen life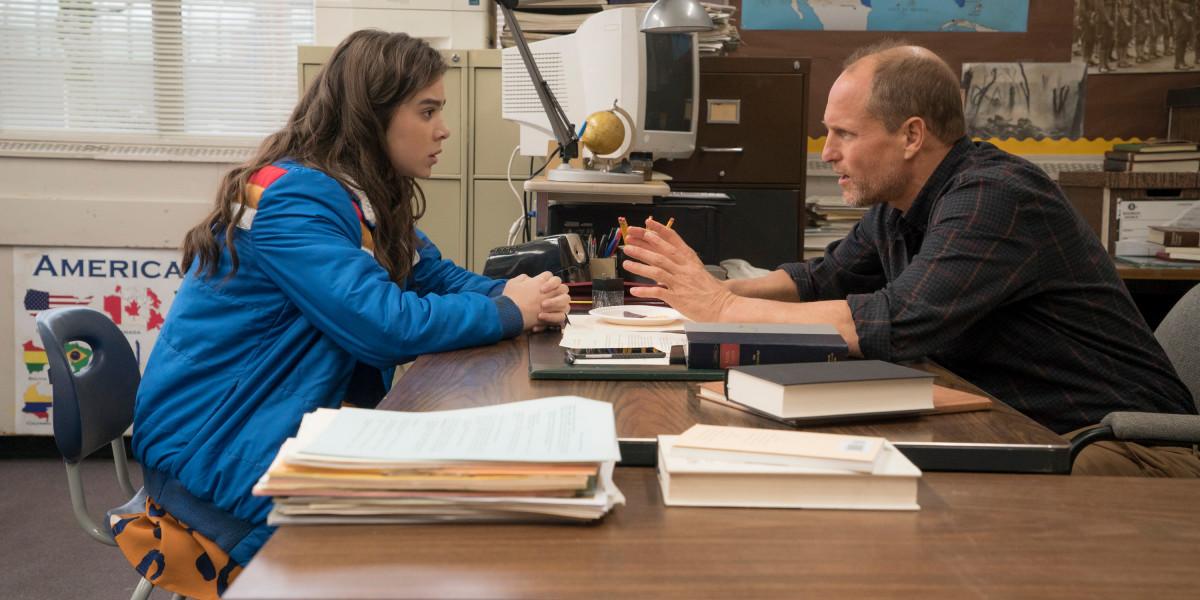 "There are two types of people in the world: the people who radiate confidence and naturally excel at life, and the people who hope all those people die in a big explosion. When I was thirteen, it was clear which side of the equation I was on." This is how Nadine Byrd starts off her story in the 2016 movie "Edge of Seventeen." Nadine (Hailee Steinfeld) is an uncool teenage girl who lives in the shadow of her popular older brother, Darian (Blake Jenner), who has everything going for him. The only thing keeping Nadine sane is her best–and only–friend, Krista (Haley Lu Richardson).
However, this friendship is soon put to the test when Krista and Darian begin a relationship against the wishes of Nadine. Instead of being happy for the two of them, Nadine becomes bitter and frustrated with the situation, which makes viewers take sides depending on their own perspective, and had me rooting against her because of her stubbornness towards two people who meant so much to her.
The movie is written, directed, and produced by Kelly Fremon Craig, and focuses on the emotional coming of age story of a high school girl who thinks nothing will get better in her life. But despite the specific problems of the main character, overall the themes make it relatable to people of many backgrounds.
In many teen movies, there is only one major plot point. For example, "High School Musical" is focused on choosing between love and being socially accepted. Real life is, of course, more complex, and "Edge of Seventeen" portrays this well. Nadine doesn't face just one problem; instead, there are several issues and subplots, which makes the movie a better representation of what it's like to be a teenager. Not only does Nadine experience the metaphorical loss of her best friend and jealousy of her brother's success, but she also struggles with having an intense crush on a boy who doesn't know she exists, missing her father who had died years before, and dealing with complicated feelings between her and a boy from her history class.
Although intriguing, one problem with having a more complex plot is that constant conflict in the movie made it seem impossible to tie all loose ends together in just under two hours. While all of Nadine's problems were more or less solved by the end, it still left some parts a little too open-ended.
The talented cast improved the authenticity of the movie greatly. The lead actress, Steinfeld (who you might recognize from "Pitch Perfect 2") did a brilliant job conveying emotions, almost to the point where viewers felt like they were in the scene themselves. Woody Harrelson played the cynical history teacher, Mr. Bruner, a character that might remind you of one of your own favorite teachers. Kyra Sedgwick, who played Nadine's somewhat crazy mother, showed the side of a parental figure that teenagers don't usually see. Hayden Szeto took on the role of the "adorkable" classmate crushing on Nadine, Erwin Kim. Erwin was a character that showed some very realistic emotions and behavior, like his constant awkwardness and lack of social awareness when around Nadine, making him a fun character to root for.
The soundtrack of the movie was made up of pop songs that nicely fit the mood of each scene.  The music was often incorporated directly into the movie by showing the character playing song on their iPod, which was a neat idea because it reflected the way teens listen to music as a way to deal with their feelings in a situation.  
Overall, "Edge of Seventeen" is a must-see for anyone feeling like they don't belong or that things won't get better. With the modern twist on the classic concept of coming of age, brilliant writing, and spot-on casting, this movie captures how much can be happening inside a young person's head, even if it can't be seen from the outside.