"Atypical" blends humor, drama in life of autistic teen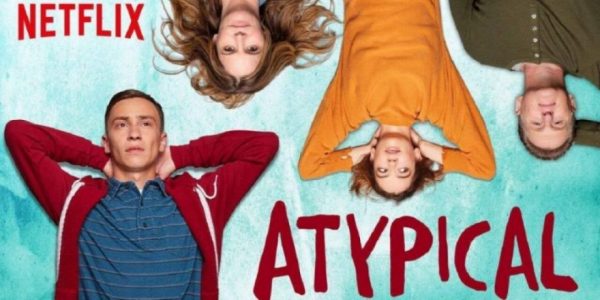 "So, do you think I could get a girl to like me?" For 18-year-old Sam Gardner, this question has become a pressing issue in his life. He has taken a recent interest in a relationship but must navigate a series of awkward social obstacles before getting involved.
In a heartwarming blend of drama and comedy, Netflix debuts its new series, "Atypical," introducing the story of a young boy on the high-functioning end of the autism spectrum as he tries to navigate the obstacles of teenage life. The show was recently picked up for a second season.
For the thousands of people diagnosed with autism, social obstacles are a major factor in their lives. It is common to face difficulties in picking up social cues and being able to relate to others. In its first season, "Atypical" effectively depicts the common traits among people on the high functioning end of autism by giving viewers a look into Sam's daily life.
With frequent narrations from Sam to set the scene, the series follows the teen as he decides to become more independent in life. Sam, played by Keri Gilchrist, longs for a change from his usual schedule of going to school, meeting with his therapist, and delving into his passion for the Arctic. Driving this desire for change is Sam's hope to find a girlfriend. As he encounters many new experiences, the show creates a heartwarming yet humorous atmosphere.
The sudden change is an adjustment not only for Sam, but for his family members as well. His parents, Elsa and Doug, and teenage sister Casey, base their life off being a support system for him, and the issues they develop circle back to this dependence. The alternative viewpoints from Sam's family depict the link between the challenges Sam faces and the impact upon the family as a result, which helps give more substance and drama to the plot.
The cast provides an honest display of the Gardner family dynamics and give insight into what it is like to be in their shoes, rather than over-exaggerating their traits. Sam's relationship is unsteady with his dad, and their difficulties in connecting are not hidden by any means. The individual and unique traits of each character are revealed through pivotal points within the show, keeping viewers on edge.
Each character's distinctive personality paves the way for viewers to relate to their situation and develop a liking for their different quirks and tendencies. This also allows for an impressive variance of dialogue throughout the show, which really shines. Whether it's Sam's structured, straightforward opinions or his sister's sarcastic remarks, the conversations between family members remain engaging and unpredictable.
With a dramatic yet lighthearted plot line, "Atypical" does an exceptional job of providing perspective on the life of a teen with autism. Through a use of comedy and relatable characters, the show is able to draw in a diverse audience, expanding its platform. Its fast-paced nature keeps the viewer in anticipation, and it's a good watch for anyone looking for well-rounded show.