French toast recipe: convenient and delicious
It's not difficult to turn a bland breakfast or after-school snack into a meal fit for a king- just try this French toast recipe. Luckily, everything you need is probably already in your kitchen.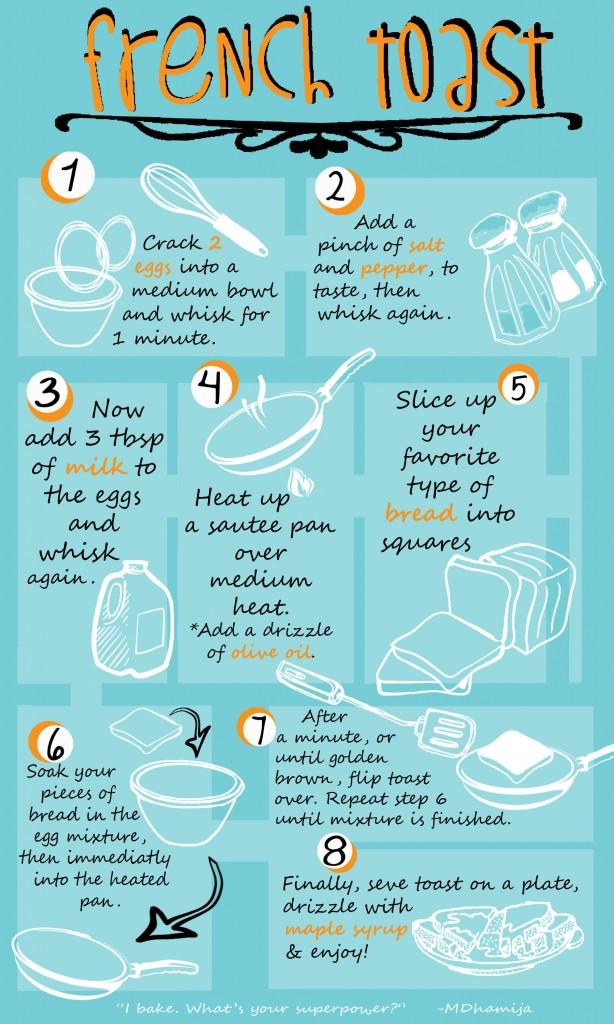 Valeria Vesco | Conant Crier
Click or save the picture above for a high-resolution version of the full instructions.
As always, tweet your creations to @conantcrier and comment below any recipes you'd like to see.