Last minute tips for prom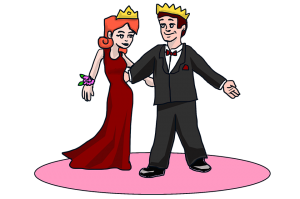 Pixabay, fair use
Prom is the one event many high schoolers go on to remember for a long time, so it's understandable that everyone plans to the most littlest things. Here's a little guide to help you plan for a night you'll never forget.
Best Place To Get a Dress:
Want to prevent accidentally matching with someone at prom? Get your dress from Prom Bay! "It's nice because they have a database of which dresses have been bought by girls so girls don't end up wearing the same dress by mistake," Allison Sadural, '18, said. Prom Bay is an outlet store in Lombard.
Best Place To Get a Tux:
Shopping for prom can also get hectic and confusing for guys, but even there are still options left for you! Men's Wearhouse is a popular local tux rental store that offers many different types of tuxedos! Also, make sure to look online for coupons before buying your tux. The store always has coupons that give up tp $50 off on a tux around prom season.
Corsage:
Many girls loves to carry a bouquet or corsage during pictures, and many will spend a lot of money on them when they don't need to. A corsage doesn't have to be super expensive; in fact, you can find a beautiful corsage ranging from $10-20 at your local Jewel-Osco. "For a low price, they hand make corsages that match you dress color. Shop smart," Dylan Toth, '18, said.
Best Place to Get Makeup Done:
If you're getting your makeup done professionally, then make sure to book appointments early. Many makeup stores such as, Sephora, Nyx, Benefit, etc., offer different types of schemes for beauty services. For example, currently Sephora is offering a 45-minute beauty service if you purchase a minimum of $50 worth of makeup. However, some also opt to ask a friend to do their makeup for them. Determine your price range to help you make your decision.
Best Place to Get Hair Done:
Straight, curly, an updo, or a braid, all of these hairstyles are time-consuming and take some effort, which is why girls should consider getting it professionally done. Many girls also opt to do their choice of hairdo by themselves or a ask a friend. If you choose to just get it professionally done at a hair salon, then make sure to check out the hair salon's website for any deals they might have going on! For example, Revival Salons offers new customers 20% upon their first visit.
Overall, don't get too caught up on looking the "best" at prom because it's the experience you'll remember the most. Prom can be just as fun without an expensive dress or perfect updo!