Conant reveals testing phase for Google Chromebooks, no imminent decision likely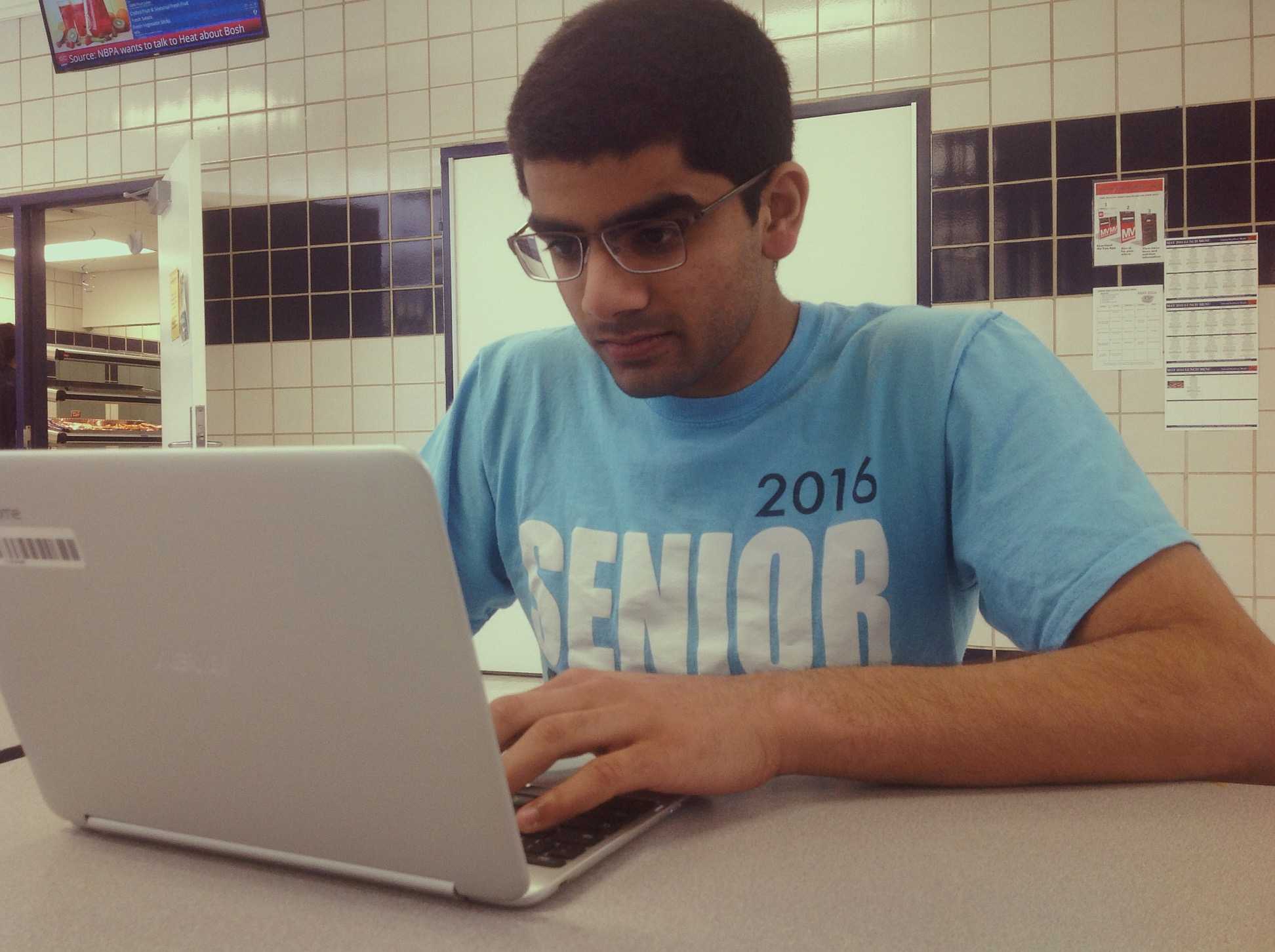 Although some Conant teachers and students have been chosen for a testing phase of Google Chromebooks, the rumors that the district will be switching from iPads to Chromebooks are false.
Technology coordinator Paul Kim said, "At this point, we're just doing our due diligence in exploring to see why people are raving so much about Chromebooks."
Kim emphasized that Conant is "strictly testing, comparing, [and] seeing the capabilities" of Chromebooks and that freshmen next school year will not be receiving Chromebooks.
District 54 has recently announced the implementation of Chromebooks at the junior high level, which sparked Conant's interest in the use of Chromebooks. According to a Board Brief for March 3, 2016, District 54 created the Junior High Digital Learning Task Force this past fall, "consisting of 107 junior high teachers and administrators, and charged them with exploring the potential use of Chromebooks and Google Apps for Education."
The Board Brief reported that the "staff feedback highlighted the Chromebook and Google Apps as a strong resource for student collaboration and engagement."
The Chromebook is also significantly less expensive than the iPad or the PC laptops the district currently uses, and the Google Apps platform is free.
Similar to what current Conant freshmen must do, the junior high students will also complete a series of digital citizenship lessons during the first two weeks of the school year.
Conant Principal Julie Nowak said, "It'll be a really nice transition for students if that ends up being where we decide to go [in terms of digital use in the classroom]."
Kim mentioned that when it comes down to it, whatever is best for the students will ultimately decide whether Conant will pursue the adaption to Chromebooks.
From the testing so far, the biggest advantage of the Chromebooks that teachers and students have noted is the keyboard. Kim mentioned that Conant could look into providing iPad cases with bluetooth keyboards attached for students, if it were that important.
However, after conducting several surveys, Conant's media department has concluded that the external keyboard is not crucial to students' learning and have provided keyboards that students may check out from the media center.
From the management and technology side, Chromebooks make the role for the media department much easier. Kim said that the restrictions levels on freshmen and other students' are much simpler for the IT department, for example.
Several students were also given the opportunity to test out a Chromebook. Senior Varoon Kumar was given one to explore for about a month to see if there was a possibility for Chromebooks to replace the iPads.
Kumar said he has always preferred a laptop to a tablet because of the tangible keyboard and the operating system of laptops and computers are "much more appealing."
Though the iPads are more use-friendly, Kumar pointed out that laptops are compatible with other programs such as HDMI and creates much more functions that are available, such as the ability to print without having to connect with another Apple device.
The one downside that places iPads above Chromebooks, Kumar mentioned, is that Notability is not available on the laptops. "There is note-taking," Kumar said, "but there is no actual writing down [inking]."
Kumar concluded that he would choose the iPad over the Chromebook purely for Notability.
In terms of the Apple TVs and AirPlay, there are alternatives in relation to Chromebooks such as Chromecast. However, there are downsides to Chromecasts. Kim explained that they were not meant to be an enterprise system, meaning that they cannot be used when there are almost twenty classrooms in one hallway. The Apple TVs are able to be individually named, allowing teachers to pick and choose the certain TV for their classroom. Chromecast has yet to have that capability, which explains its inexpensive price in comparison to Apple's AirPlay.
Kim said that there have been no decision made on Chromebooks and the soonest anything will be decided, if at all, will be the next school year. No matter the decision, Kim stated, "Students will adapt and learn with whatever tools they are given; everybody is tech savvy enough to do that."
"The most important thing we're looking for is exposing students to digital access and technology with an educational lens," Nowak said. "The equipment is just a tool and there will always be pros and cons to device use, no matter what device it is."
Be sure to check back for an opinions piece: Chromebooks vs. iPads. Let us know in the comments below your thoughts on the possible switch to Chromebooks.