Jarrett Payton motivates Conant students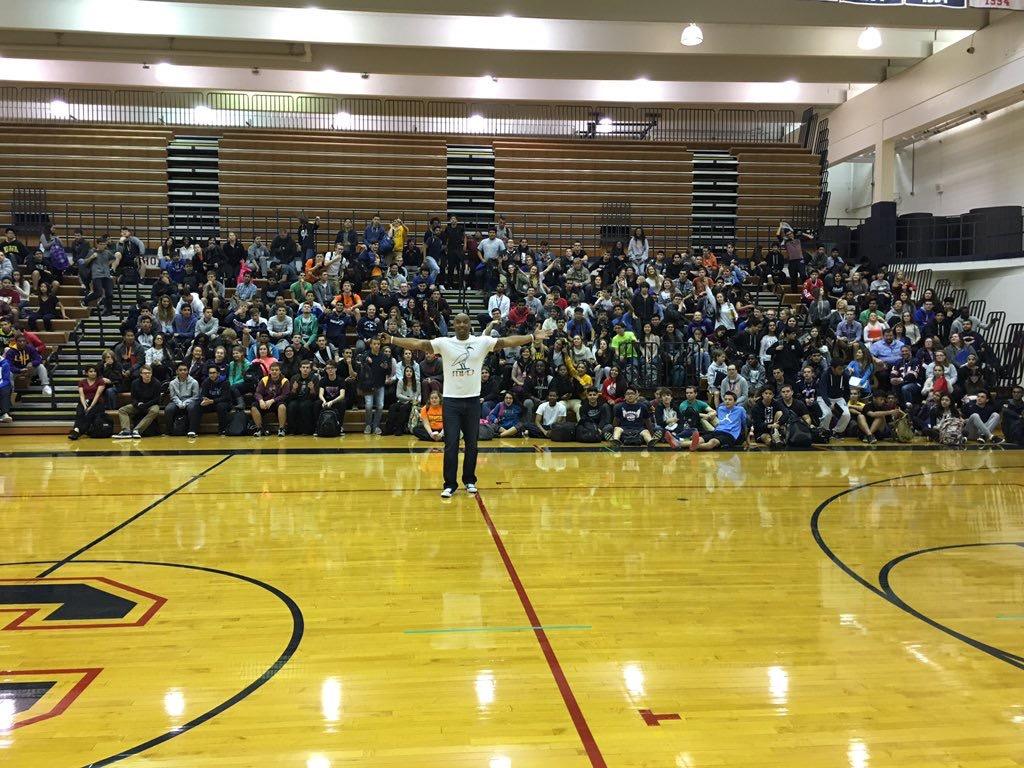 Legendary former Chicago Bears running back Walter Payton's son, Jarrett, spoke to a group of Conant students in the main gym Tuesday, November 10. His goal was to get kids in the giving spirit and kick off the annual food drive.
"I will inspire you before I leave here today," said Payton at the opening of the assembly. Payton shared a story of the time his dad brought him to Toys R Us and told his 12-year old self to get whatever he wanted. After the shopping trip of any child's dreams, the football player told his son that the toys will be donated to charity.
"That's when I found out what my passion was," he said. "It's to give back in service."
Amy Spizzirri, the coordinator of the event and friend and neighbor of the Payton family, expressed her admiration of his message. "He really appeals to this generation, and I think his message of giving speaks volumes," the social studies teacher said. "A lot of people just go out there and tell people to do the right thing, but he truly lives his life by it."
Payton wanted every listener to go home having learned something. "Use your heart in your passion," he said. "You have to be present to be granted an opportunity."
When talking to the 1,000 students about his wish to talk to his dad for just five more minutes, he encouraged everyone to "make every second count because you don't know the last day you'll be with someone. Life is to short to be mad at one another."
Payton's second purpose for the talk was to kick off Conant's annual food drive. "We were trying to model the importance of giving back," Spizzirri said. "We wanted Jarrett to show that giving is important and it makes people fulfilled so kids can emulate that in the canned food drive."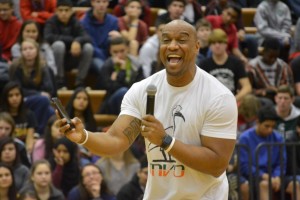 Jacob Iwaniuk | Conant Crier
Payton said he wanted everyone to remember to not give up on their passion. He added that Michael Jordan, legendary Chicago Bulls player and good friend of his dad, got cut from his high school basketball team. However, Jordan knew basketball was his passion so he didn't give up.
"I found my passion," Payton said. "My passion and success is standing here, inspiring all of you."