Conant Theatre hosts first Improv Show of the year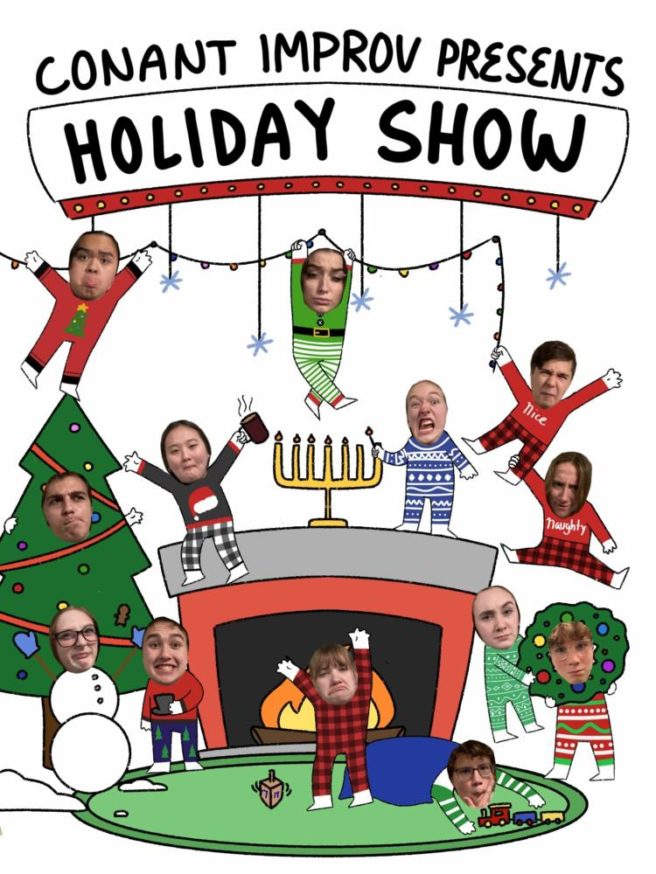 Conant Theatre
Conant's Theatre Club will be hosting its first improv show of the year this Saturday, Dec. 3, at 7p.m. in the auditorium.
Troupe member Adam Kamel, '24, said, "People should come to the improv show because it is truly a different theatrical experience. I always say it's like Saturday Night Live, where it's always pure laughter on top of unique creativity. Improv is definitely a mood booster."
Performers will make up comedic scenes on the spot, based on the audience's suggestions. The theme for this weekend's show is "Holiday Pajamas," and audience members are encouraged to wear their own pajamas to the show. 
Veteran troupe member Chloe Venner, '23, said, "I've been on the improv team for three years in total, including this year, and in all of those years it's always new. Every game has something new to bring to the table."
The team is going into their first show with only two rehearsals as a troupe. Troupe member Dylan Carlyon, '25, said, "My favorite part of rehearsal is the positive environment from my troupe members. There's never a time where improv feels like work. We're always cracking jokes, laughing, and having a good time."
Shayna Adelman, sponsor of the improv troupe, said, "I was very excited to get started at workshops this year and to see the talent and excitement from all the students. I can't wait to see what they bring to our first show!"
Students unable to attend this show can still attend three more improv shows later this school year.