Make a difference this winter break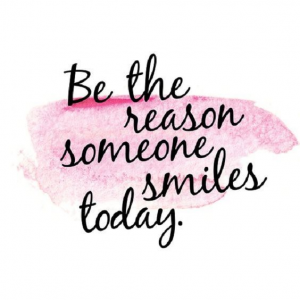 Pinterest
Winter break. Whenever I hear these words, I get extremely excited thinking about family time, fun activities, and lots of yummy food. However, not everyone is as fortunate as I am to be able to do these things. Every Christmas Eve, my friend Frankie travels downtown with a bunch of pizzas, and he then gives them out to all of the less fortunate people that he finds. This really got me thinking, how can I give back? This winter break, we should help make someone's day or life by volunteering at a charity, or even just doing a random act of kindness.
Being the reason for a smile on someone's face is definitely the best feeling in the world. Making a difference in someone's life does not only benefit them, but it also will make you feel good. Everyone deserves the chance to live their life to the fullest, but unfortunately too many people do not have the resources to do this on their own. Take the time this holiday season to help others, and to give the gift of a smile.
Change lives this winter break by volunteering at charity events. One event that you could participate in is the Winter Jam concert at the Allstate Arena in Rosemont. Here, you will promote child sponsorship and adoption. You are helping children become one step closer to having a loving and secure home. "When you volunteer with Holt at Winter Jam, the work is simple, but the impact is so great," Holt International said on the website.
This holiday season ends just as winter break starts, but that does not mean we should stop giving. Charity events may end soon, but random acts of kindness are available year round. Pay for someone that is behind you in line, shovel your neighbor's sidewalk, donate items to The Salvation Army, or just compliment strangers walking by! Little things like these can easily make someone's day, and yours.
I am very fortunate to be able to enjoy this winter break with my family and friends, but this is not the case for everyone. This winter break, I urge you to make a difference in someone's life by taking part in a charity event, or completing a simple action to bring a smile to one's face. Mother Theresa said, "In this life, we cannot always do great things. But we can do small things with great love."