Let us entertain you: the Crier's November picks

Valeria Vesco | Conant Crier
Leo Tolstoy once said that boredom is the desire for desires. He understood the acute pain that comes with being out of things to do, and so do we. As a cure, here are some Crier-approved ideas for what you should watch, listen, read and eat next.
What we're watching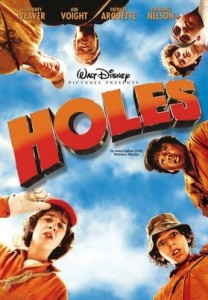 Google Play
Holes: Okay, so this movie is nothing new, but it is finally available on Netflix. Based on the Louis Sachar book of the same name, the movie blends humor, sweetness, and just plain wackiness into a truly interesting film that can be enjoyed with the whole family.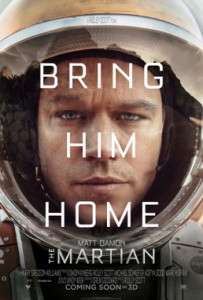 Wikipedia
The Martian: Be sure to catch this movie before it leaves theaters. The story of a man (Matt Damon) left alone and mistaken for dead on Mars showcases the ultimate struggle for survival in some of the most terrifying conditions imaginable.
What we're listening to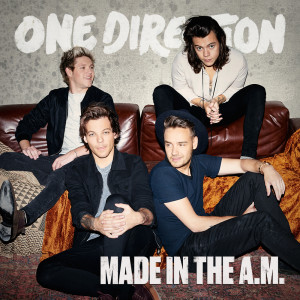 Entertainment Weekly
History: The recent single from One Direction's upcoming first post-Zayn album is an upbeat and folksy one. The boys' voices have notably matured, and it's clear that their days of bubblegum pop are a thing of the past. The release of Made in the A.M. will be the last we hear from them for awhile- much to many fangirls' horrors, the band has gone on break from touring and writing.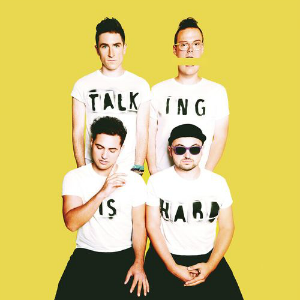 Walk the Moon
Talking is Hard: If you liked "Shut Up and Dance" (and even if you didn't), you really ought to listen to the rest of Walk the Moon's second full album. This delightfully happy album proves they are way more than just a one-hit wonder. "Portugal" and "Work This Body" are standout songs, even if they never made it to the radio.
What we're reading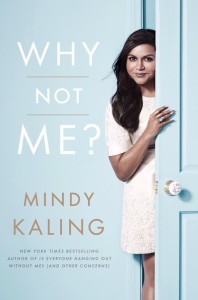 Entertainment Weekly
Why Not Me?: Mindy Kaling's second memoir is a "funny and interesting read," according to sophomore Katherine Garcia. "It talks about her life through her texts, emails, and her own commentary, which made the format unique."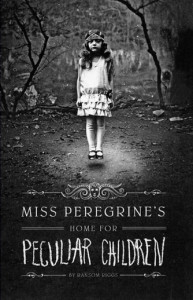 Ransom Riggs
Miss Peregrine's Home for Peculiar Children:With the final book for this trilogy released in September, and a Tim Burton film adaption on the way in March, this creative and fast-paced thriller uses vintage photos to help tell the story of a boy who travels to Wales to learn the true story behind his grandfather's death.
What we're eating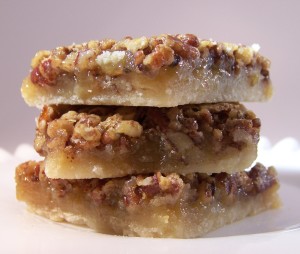 recipeshubs
Maple Pecan Pie Bars: This recipe is easier than pie! Seriously. It tastes just like pecan pie, but without the hassle that comes with making pie crusts. This would be a perfect Thanksgiving dessert to accompany pumpkin pie. Get the recipe here.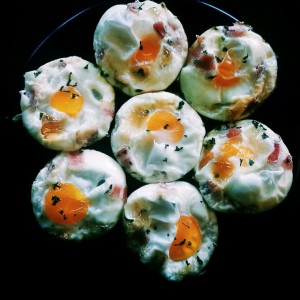 Ashley Jun | Conant Crier
Korean Style Egg Bread: A popular winter street food in Korea, egg bread is easy to make and is the perfect afternoon snack or Sunday brunch! It has a similar taste to corn muffin with egg, and has a sweet and salty taste all at once. There are many variations to this simple recipe and you can get them here.
What we're excited for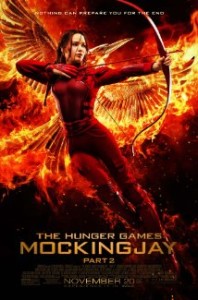 imdb
Mockingjay Part 2: The trailer for this movie actually gave me chills, and I can't wait to see it on the big screen. If it's anything like the book, this finale will be action-filled, emotional, and unforgettable. The movie premiers on midnight, November 19.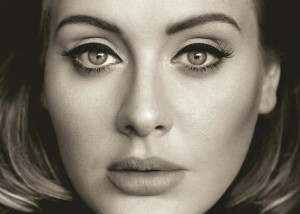 Slate
25: Adele's latest single "Hello" reminded us of why we are all her fans. Her moving lyrics and beautiful voice are returning after a long hiatus. Her new album will be released on November 20.