The old Taylor is dead, the new one hard to figure out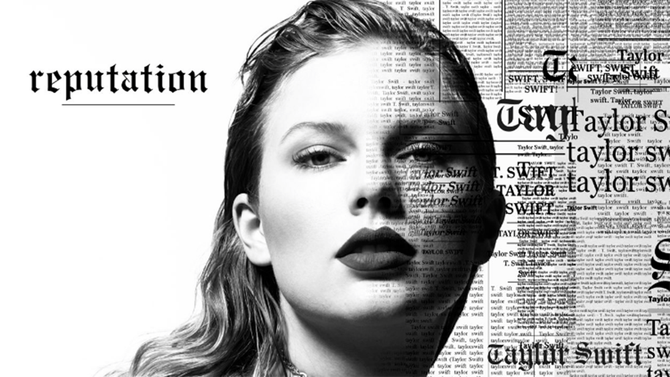 Sorry, the old Taylor can't come to the phone right now. Why? Oh, because she's too busy trying to re-brand for the thousandth time.
Taylor Swift's single "Look What You Made Me Do" released August 24, and its music video premiered at the VMAs the following Sunday. On September 3, Swift released a second single, "Ready for It."
The songs are our first glimpse into her upcoming album "Reputation," set to release this November, and the first music from Swift since "1989," her 2014 album that was well-received by fans and critics alike.
However, Swift is such a mega-star that she was rarely out of the spotlight even between albums. Since very early in her career, her public and private lives have been a magnet for drama and criticism. The past few years have been especially exhausting– feuds with Kanye West and Katy Perry as well as highly publicized breakups with Calvin Harris and Tom Hiddleston are just a few of the ways she's made tabloid headlines recently.
The video and lyrics for "Look What You Made Me Do" are full of references to Taylor's celebrity history. It is a revenge song that many people think is directed at Kanye, but it can also be interpreted as a vendetta against everyone who has hurt her reputation over the years. Either way, the result is cringe-inducing.
As she croons "look what you made me do," the premise is all wrong. Swift chooses to lay blame rather than to take responsibility for past drama. If she wanted sympathy, vehemently accusing other people of ruining her reputation was not the right way to get it. The song is supposed to be dark and edgy, but it just comes off as mean-spirited.
Tiresome narrative aside, "Look What You Made Me Do" is musically weak. It's very monotonous and doesn't utilize Swift's strong vocals. The lack of instrumentals contributes to the song's coldness. Swift made a successful crossover to pop in "1989" (and arguably her previous album "Red") thanks to a slew of fun, danceable songs with upbeat messages, like "We are Never Ever Getting Back Together" and "Shake it Off." The murderous vibe of "Look What You Made Me Do" doesn't make for an enjoyable listen for any situation.
Swift clearly miscalculated what the general reaction to her vengeful "Look What You Made Me Do" would be. Possibly as an attempt at damage control, she has already released another single, "Ready For It."
"Ready For It" is much more on-brand for Swift. The message is a lot more palatable, something about wanting to date a bad boy that feels reminiscent of her previous hit "Blank Space." The high-energy pop sound suits Taylor much better than a soulless revenge track. "Ready For It" isn't particularly innovative, but with its catchy, bass-booming chorus, it is likely to dominate radio waves very quickly.
It seems "Look What You Made Me Do" was a misstep for Swift, but nothing that her reputation can't handle. And if the rest of the album sounds like "Ready For It" rather than the first single, she's in good shape for another major success.