(G)I-DLE blazing with their new 4th mini album, 'I burn'
At the beginning of 2021, (G)I-DLE took over the coldness of the new year by releasing their 4th mini-album, "I Burn" under Cube Entertainment. "I burn" is a continuation to (G)I-DLE's 2018 single HANN (Alone), as mentioned in the 79th episode of I-TALK. 
The album contains seven songs for review, starting from the 2018 single, "HANN (Alone)". 
'HANN (Alone)'
This song is about betrayal, parting, and the feeling of weakness after a very toxic relationship. It's about a girl's breaking up after knowing that she'd been cheated on. She's trying to look strong in front of her ex-lover while telling him that he'll be erased from her memory.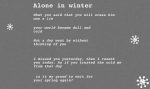 Pranjali Pabbu
Here, there is a huge shift from "HANN (Alone)". This song represents the coldness in winter and the emptiness of a person after a breakup. Instead of madness, betrayal, and revenge that were the main focus in "HANN (Alone)", this song is filled with woe and remorse. The same girl who tried to forget her ex-lover realizes that she actually can never forget him. 
On August 3, 2020, (G)I-DLE released their first single track, "DUMDi DUMDi", that had a summertime vibe. Since "DUMDi DUMDi" was a fun, energized song, the shift to "HWAA" was dramatic as "HWAA" is about overcoming the coldness and heartbreak in order to bloom again.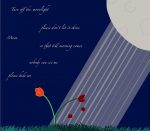 Pranjali Pabbu
"MOON" was written by Soyeon and composed by the group's main vocalist, Minnie. In my opinion, I think that "MOON" was written to show how the spotlight of fame affects the girls. The chorus line shines light on how idols fake a smile in front of cameras, therefore, the message in "MOON" is that idols, in general, want their privacy. This is my favorite song from this album! Since it was written by an idol, the emotions in the song were real and I respect Soyeon for writing this song.
"Where is love" is about emotions that are forgotten after a worthless relationship, and how the narrator in the song wants to find herself. 
I personally like it when K-pop groups promote self-love because this topic is important to our generation. Loving yourself should be a priority and this song promotes that.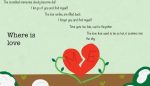 Pranjali Pabbu
The face of the group, Yuqi, helped Soyeon write and compose "LOST", (G)I-DLE's first R&B track. Just like the song name, "LOST" is about the feelings of bafflement after losing someone close to your heart.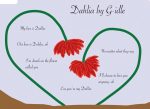 Pranjali Pabbu
To end this album, Minnie (the main vocalist) and Soyeon both decided to write a beautiful song full of hope. Dahlias are a type of flower from the daisy family and they symbolize a lasting bond and lifelong commitment between two people. The lyrics of "DAHLIA" share the feelings and experience of falling in love. 
Album Highlights 
To be honest, I wasn't excited about this album. When the album teaser was posted on (G)I-DLE's Instagram, I believed that the album won't be successful since it has a dark concept unlike the joyful concept of "DUMDi DUMDi". But, when "I burn" came out, I was speechless! This album is unquestionably powerful! 
I recommend this album to my mother and she loved it. I would also recommend this album to teenagers since this album is so relatable to our lives. The message in "I burn" is to have hope in the darkest times. It's not just about couples, it's about life itself. Sometimes, life betrays us and we fall; however, we should have hope that we will bloom like flowers when spring comes! 
Final Words 
After having their successful and outstanding debut in 2018 with "LATATA", (G)I-DLE grew in two years and their music became internationally known. (G)I-DLE have been topping the charts with their big hits such as "HANN", "Senorita", "Uh Oh", "Oh My God", and now "HWAA". The six girls worked hard to write, compose, and perform the songs for their 4th mini album.