Captain America: Civil War actually exceeds hype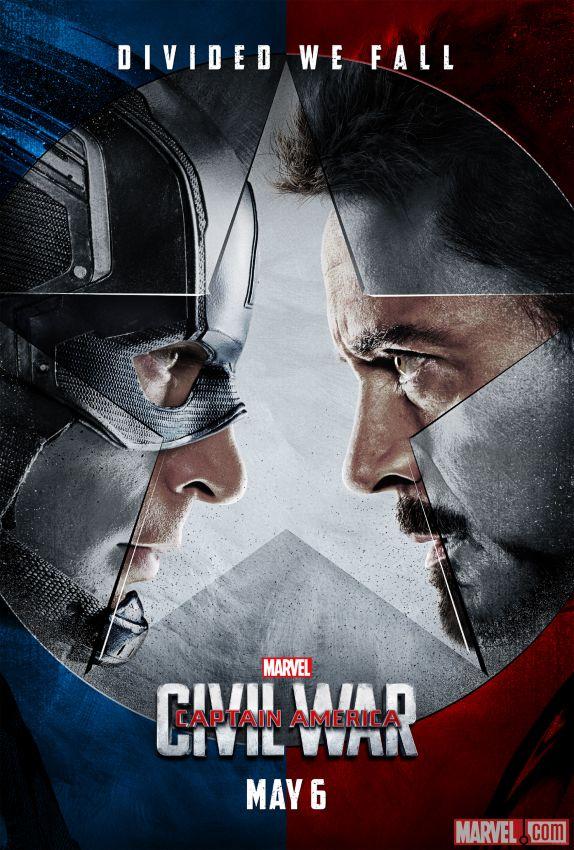 In an age where superhero movies are a dime a dozen, it can be hard for a film to stand out. It isn't enough just to have an awesomely well-built and noble main character who thwarts a villain after a couple of cool fight scenes (although this is still important). As we crowd the theater to see the latest flick, we hope that the movie will impress us, but that it also may make us think.
"Captain America: Civil War" delivers on this expectation in every way. The highly-anticipated film starring Chris Evans as Captain America–who must fight his friend-turned-enemy Iron Man (Robert Downey Jr.)–had an interesting plot, a fun ensemble of characters and plenty of action. It picks up where "Ant-Man" and more importantly "Avengers: Age of Ultron" left off in the Marvel Cinematic Universe. And while knowledge of the previous Avengers and Captain America movies is useful, it's by no means necessary.
The first cause of the "civil war" between the Avengers is the United Nations' attempt to subject the Avengers to an agreement that would greatly restrict their freedom and powers. Captain America refuses to sign it as he worries the rules could prevent them from helping people, while Iron Man sees it as a necessary precaution. The wedge is further driven between the groups over a debate on how to deal with The Winter Soldier (Sebastian Stan), Captain America's friend who committed great atrocities when his mind was hijacked by an enemy group.
The development of these conflicts is handled expertly. Viewers will be at war with themselves considering the values of loyalty, security and freedom throughout the movie. Even if you go into the theater as a hardcore #TeamCap or #TeamIronMan fan, you will likely be sympathetic to both sides. By the end credits, you may even find yourself switching allegiances.
Creating a conflict driven without a typical villain was an interesting twist on the superhero movie genre, and Evans and Downey do a good job of making both of their unique perspectives seem valid.
The first hour or so of the movie contained a lot of exposition, and was also the source of my main complaint. There were so many characters and subplots being established that it began to feel over the top and confusing. The frequent and jarring scene cuts also quickly became annoying.
However, the virtue of having such a large cast became obvious in the movie's main battle scene. The action was larger-than-life and made interesting by the variety of characters and skills present. It also was surprisingly hilarious, thanks to the addition of some less serious characters like Spider-Man (Tom Holland) and Ant-Man (Paul Rudd).
The narrative is exciting, too.  There are enough twists to keep you on your toes for the movie's entire duration (don't forget to stick around for the post-credits scenes!), and leaves plenty of questions to be answered in "Avengers: Infinity War" (part one out in 2018).
The bottom line is, non-Marvel fans will be delighted with the "Captain America: Civil War's" combination of plot, humor and action; and the lofty expectations of Marvel fans will likely be surpassed for the same reasons.
Did you see "Captain America: Civil War"? Leave a comment and tell us what you thought of it!