The ultimate breakdown of Adele's new music video 'Oh My God'
After a six year hiatus, Adele has returned to the public eye. On Oct 15, Adele released "Easy On Me" which embodied the classic heartbreaking style that Adele dominates. This gave listeners a taste of Adele's newest album, "30", which consists of songs of forgiveness and letting go such as "To Be Loved" and "Easy On Me." In contrast, Adele's second single "Oh My God" reveals a new and refreshing side to Adele and her signature style since her divorce in early 2021.
"Oh My God" empowers listeners to embrace their confidence and put themselves first. Adele recently released a music video for "Oh My God" which highlights the growth of Adele from when she was originally divorced up until now. The music video showcases Adele's evolution through the use of symbolism.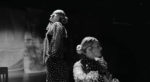 From Adele's music video 'Oh My God' under fair use
At the start of the music video for "Oh My God," Adele appears with multiple versions of herself dancing, sitting on chairs, or dressed in extravagant gowns, representing Adele's emotions and how lost she was post-divorce. Adele alludes to how she has been so lost and was in need of happiness and fun, leading to the scene where multiple dancers are in the background and applying makeup to get ready to go out. Adele later replaces these dancers, allowing viewers to understand that she is reflecting on her past miseries and explaining who she was in the past and not in the present.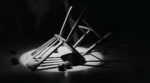 From Adele's music video 'Oh My God' under fair use
Chairs also serve as strong symbols in the music video. In a majority of scenes, chairs are either on fire, broken, covered in flowers, or wrapped with snakes, and one even appears with an apple on it. The chairs represent the people in her life and herself, demonstrating Adele's connections with other people.
As viewers are directed to another scene in the music video, a man walks over to two chairs with a tub of gasoline. The two chairs in this scene are facing each other with a distance in between them, representing Adele and her ex-husband's relationship. The man who enters the scene throws the tub of gasoline onto one chair, which can represent a change in Adele and her need to be free.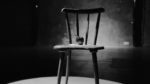 From Adele's music video 'Oh My God' under fair use
Similar to the chair, the apple represents Adele as well and her struggle to find herself in the midst of her chaotic life. The apple can be seen placed on a chair (which represents Adele being calm and collected), rolling around on the ground (stressed and angry), or eaten by Adele (which appears at the end of the music video and represents Adele getting over her past). These objects help viewers visualize the drama and chaos Adele experienced.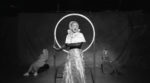 From Adele's music video 'Oh My God' under fair use
Large ring lights can be seen behind Adele during some scenes. The ring lights represent Adele's enlightenment and clarity throughout the pain she has endured, proving that Adele's enlightenment was near. Adele shows that at some point, as much as you knock people down, they will eventually rise.
At the bridge of the song, Adele continues her narration throughout the music video by sitting above a girl who is seen picking petals off of a flower. The girl is a physical representation of Adele's past. During this scene, Adele sings, "… don't let me, let myself down," representing how Adele has grown and is begging to not be the same hopeless and miserable person she was during her marriage as she begins her new journey and evolves.
"Oh My God" proves to be a song of empowerment when Adele sings, "I'm a grown woman and I do what I want to do," while a group of female dancers stand behind her. This scene allows Adele to show that although the song was written from her experience, others can relate to this as well.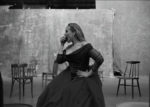 From Adele's music video 'Oh My God' under fair use
During the climax of the song and video, the chair lights on fire, implying that Adele has given up and is taking charge of her life. Now, Adele, who used to watch people have fun and dance from afar, is dancing with the other dancers and becoming a part of them. But that isn't the end of it: in the final seconds of the music video, Adele is seated on a chair. She grabs an apple and bites into it. The present version of Adele has overcome her past struggles; she is now living for herself and ultimately, embracing who she is.