Naruto has Ended: Believe It!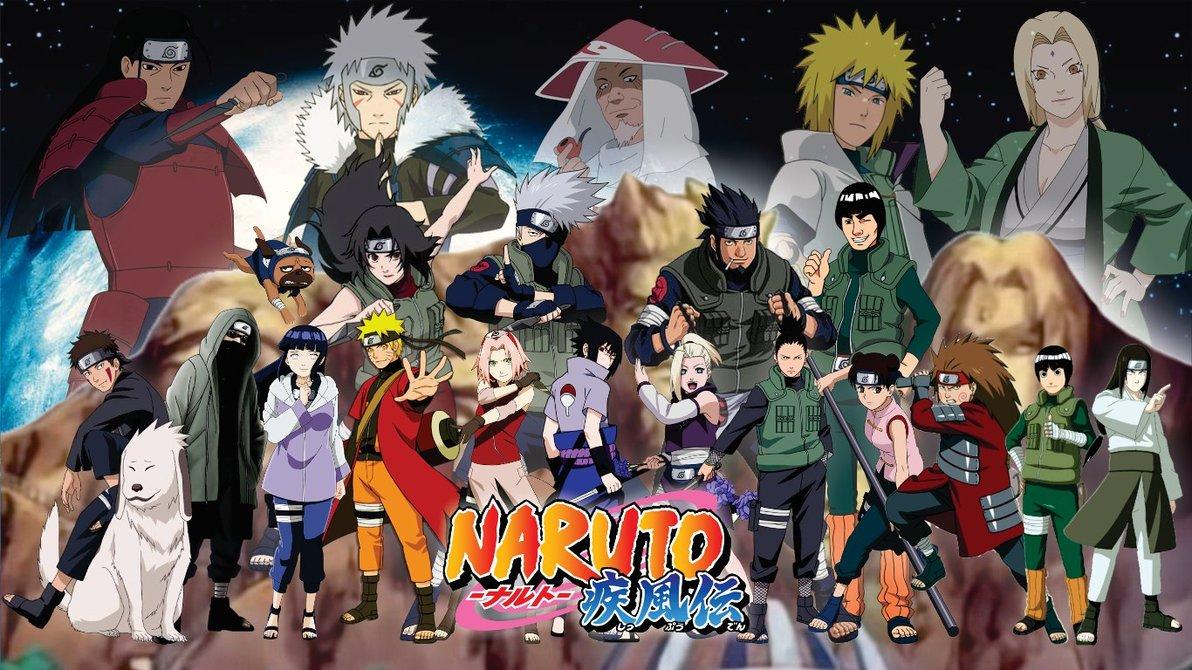 1999, not only the year Conant's freshman were born but also  the year the popular manga, Naruto, was first published. Since then Naruto has grown to become one of the biggest titles in both anime and manga. It has sold over 130 million copies worldwide, putting it at number 7  worldwide and number 1 nationally for best selling manga, and has been adapted into multiple anime series, movies, and video games. Now after a successful and thrilling 15 years the manga has officially come to an end.
Masashi Kishimoto, the writer of Naruto, announced that the last chapter in the Naruto series would come out on November 10th in Shonen Jump Magazine. While this announcement was made in October, Kishimoto had been planning the conclusion for over a year now so it was no surprise to some fans. Kishimoto also announced the "Naruto New Era Opening project" which is a project to celebrate 15 years of Naruto and to keep the franchise running. The first installment in this project will be the 7th Naruto movie, The Last, which will hit Japanese theaters December 6th and soon afterwards here in America. Other announcements already made about events in the New Era Opening Project include a play adaptation, a few side story books, and a Naruto exhibition in 2015.
But the "Naruto New Era Opening project" is just the start of a new beginning for Naruto. Another announcement was made about a part 3 in the Naruto series which will come out in spring 2015. Part one was Naruto, part two was Naruto Shippudun, and now get ready for a part three which will focus on the children of Naruto, Sakura, Hinata, and others. While this part won't be as lengthy and intense as the previous ones, it is still a part of the Naruto world and will be sure to give fans exactly what has become expected from the Naruto manga.
For those of you who don't know Naruto, it's not too late to start reading or watching; you can check out the books from Conant's library or watch the episodes on Netflix. To celebrate Naruto here at Conant, we asked fans throughout the school how they felt about the story coming to an end.
Connie Huang, a junior says, "I started watching Naruto when I was 7 years old. I'm 16 now. Growing up with this series has been an amazing experience, and it feels surreal to see it all come to an end. Thank you Naruto for a wonderful journey!"
Priya Shah, a junior, says, "I just wish we could've seen Kakashi's face."
Adithya Chari, a freshmen, says, "I think that Naruto's ending is the right way to go because the writers had been dragging the story on for so long. While I am sad that my favorite series has ended, I think it is well deserved and will be remembered throughout the ages"
 Pooja Shah, a freshmen, says "Despite the fact that Naruto has ended, I think that it is exciting because it had to end at some point and right now was a good time. I would rather it end now than it be stretched out for no reason. Plus I'm not really worried about the ending either because I trust Masashi Kishimoto to wrap it up in a way that most of us will be satisfied with. Even if I'm not satisfied, Masashi Kishimoto has dedicated his life to Naruto so I'll be happy no matter what."
It's sad yet exciting to see an iconic story like Naruto finally reaching a conclusion. But fans should not worry about Naruto completely disappearing because as Viz Media, American publisher for Naruto, puts it, "Don't worry—the graphic novels are still coming out, and the anime has a long way to go. The story in the manga is coming to a conclusion, but the world of Naruto is still going strong!"