Conant social studies teacher elected to Schaumburg Library board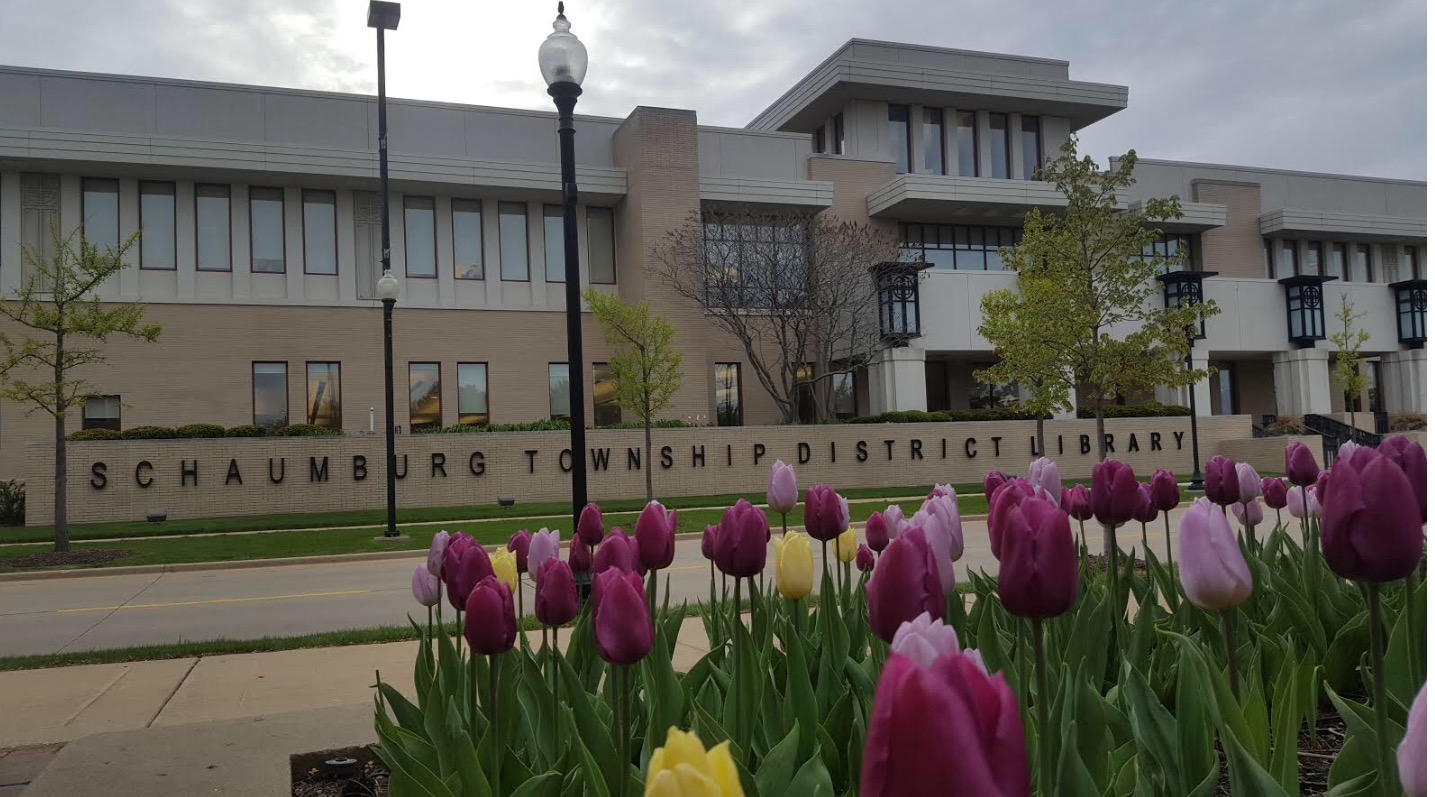 After long days and nights of campaigning, social studies teacher David Jonen was elected to the Schaumburg Township Library Board as a Trustee on April 4. Jonen said he will use his expertise with students to set goals that benefit the Conant community.
Jonen explained that the library board exists so the community can ask questions or express concerns regarding the library in terms of funding, possible improvements, and more.
"The board is merely there to make sure the people have a voice in the library administration," Jonen said. "[Community members] want to make sure tax dollars are being used wisely."
At board meetings, Schaumburg Township residents can learn what improvements their tax dollars will fund.
Jonen's early influences
Jonen's family has had a lot of influence in the Schaumburg community, especially his mother.
"My mother convinced me to run," Jonen said. His mother Ruth had served on the board for 32 years as a trustee and even served several terms as board president.
Ruth Jonen was a part of the group that built the Schaumburg Library at its current location. She and her fellow trustees also managed the construction of the Hoffman Estates and Hanover Park libraries and implemented programs to avoid incurring any debt.
She decided not to run for reelection in the 2017 election and asked her son if he'd like a seat on the panel. "After some discussion, [David] agreed to do so, and I am so happy that he was elected," she said.
She said her parents were very active in her community when she was growing up and held positions such as volunteer fire chief and hospital board member. "They instilled in me a desire to give back to my community. Now David has the same opportunity," she said.
About his mother suggesting the idea of running, Jonen said, "I had no good excuse to say no, so I thought I'd give it a try and see what happens."
In addition to the fact that the Jonen family will remain a part of the library board, Jonen said Conant students had a large impact on his decision to run for election. "Just about every time I go over to the Schaumburg Library, I run into students," he said. "In fact, I would be shocked if I don't run into a student."
Jonen's goals as a board member
Jonen said he has multiple goals set in place that would benefit students in the area.
"One of my goals is to make all students from Hoffman, Schaumburg, and Conant aware of what the library has to offer," he said. Some of these services include technology access and testing study programs.
As an AP teacher, Jonen would like to use his platform to create a program to help AP students from each District 211 school around the testing period. "I would like to be able to provide review sessions or study groups at the Schaumburg Library, especially around AP testing," he said. He also said he'd like to give students an opportunity to review class material from a different perspective than their home-school AP teacher by bringing in teachers from Hoffman Estates High School and Schaumburg High School in addition to having Conant teachers.
Jonen's colleagues are very supportive of him, especially fellow social studies teacher David Wolf.
"He will be able to put students first in terms of utilizing the library as a resource as well as representing the community and adults as well," Wolf said. "I feel very happy for him. He took a risk and put himself out there by running for an election. I'm very excited."
Jonen said he is looking forward to working with both youth and adults from the community as well as "preserving the great resource" that has served the Schaumburg community for so many years.